This week in Bristol: Rape charges double – to 8%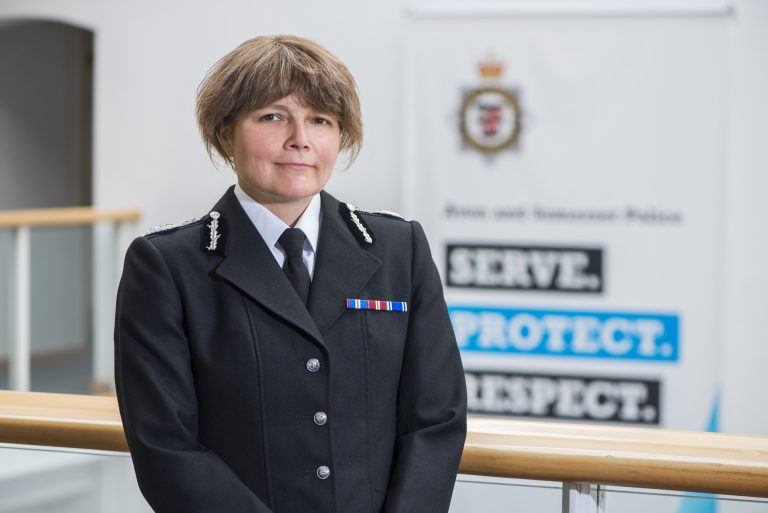 In the news this week, the percentage of rapes reported to Avon and Somerset Police that have led to charges has doubled since last year – but from only 4% to 8%. 
Avon and Somerset Police Chief Constable Sarah Crew said the force brought 141 rape charges in the 12 months to April this year, compared to the 69 in the same period the year before.
"[This is] not enough, we know, but a doubling nevertheless," Crew says. "On the national… criminal justice scorecard, we had the third highest adult rape charge in the country."
Crew is the National Police Chiefs' lead for adult sex offences. She has recently overseen the pilot of Operation Soteria Bluestone – a new approach to tackling rape cases that focuses on perpetrator behaviour rather than on victim credibility.
The pilot is now being rolled out within police forces across the UK.
Crew says the pilot, which was launched in 2021, has the potential to improve police responses to all male violence against women and girls – which accounts for a quarter of all recorded crime.
Nearly 2,000 of the more than 3,000 serving Avon and Somerset Police officers have gone through the Domestic Abuse Matters programme, Crew adds.
However, all of this comes in the shadow of a national crisis of violence against women within the UK's police forces. The Met – the UK's largest police force – has faced a series of scandals in recent years, including the murder of Sarah Everard by serving officer Wayne Couzens.
And in Avon and Somerset, some 26 police officers were still serving despite committing misconduct or gross misconduct, including sexual harassment, Crew admitted in March.
The recorded number of sexual offences and domestic abuse crimes has decreased in the last year, which Sally Fox, director of performance and accountability at the police crime commissioner's office, says "could be due to proactive and preventative work undertaken, but… could also be caused by loss of confidence in the police which is deterring victims from reporting."
The Bristol Round-up

Almost 200 workers at Bristol Waste say Bristol City Council leaders have broken promises about their job safety. Amid controversy, they were transferred to Bristol Waste from the council in 2021 to save money, with the cabinet promising "no future redundancies and complete protection of contracted terms and conditions". They now face redundancies, pay cuts and increased workloads.

Bristol City Council will spend an extra £8m in the next year to support Bristol residents struggling with the cost of living. The 'Household Support Fund' is made possible by funding from the Department for Work and Pensions, and will be used to feed children over the school holidays and help charities that support people with rising bills.

A former Avon & Somerset police officer faces a misconduct hearing for stop-searching individuals for drugs, before giving them back in exchange for information about local dealers. PC Jonathan Biggins, who was based in North Somerset, is accused of committing these offences between 2019 and 2020. It is also alleged that other officers witnessed this behaviour, and were instructed "not to record what happened" leading to the falsification of official documents.

IVC Evidensia, a veterinary health provider based in Keynsham, is considering outsourcing many of its jobs to India, which would mean significant job losses in the area. Up to 400 jobs could be lost at the firm, which runs 600 vet clinics and out-of-hours centres across 20 countries. There are 450 operational staff at its local headquarters, though only 70 could remain there by the end of the year.

A pilot project has been launched at the Pervasive Media Studio to connect the power of creative technology with climate activism. Bristol+Bath Creative R+D, a collaborative project between Bristol and Bath's four universities, will run the Grounding Technologies project for an initial six months, inviting people involved in climate action to collaborate with creative technologists, artists, and designers to propose new and distinctive climate action projects.

Icon Films, an award-winning Bristol-based factual TV production company, will shut down at the end of this month. All 26 staff will be made redundant, with the management citing the "changing industry". The company was well known for its natural history content such as River Monsters and Savage Kingdom.

After being discontinued, a new version of Bristol Monopoly is being designed. The new version will celebrate the city's 650th year, and will be released in November. The public are being asked to nominate Bristol landmarks they think should feature on the new board, by emailing bristol650@winningmoves.co.uk.
Solutions and Successes

A former rough sleeper and mental health campaigner has become Bristol's new Lord Mayor. Labour backbench councillor Paul Goggin promised to "recognise the unrecognised" during his year in the historic, ceremonial role as the city's "first citizen".

TEDxBristol is back after a four-year hiatus, and is open for applications from local speakers. The event will be held at the SS Great Britain in November, and will give a global platform to local community groups, businesses or individuals with innovative, novel ideas.

Lost and Grounded, a brewery based in St Anne's, has won gold for their 'Keller Pils' at the world's largest beer competition. The World Beer Cup has over 100 categories, and Lost and Grounded won against 10,213 entries from 2,376 breweries in 51 countries.
---
This Week in Bristol: Thousands of Bristol Cable readers get this essential digest of local news sent to them every week. Sign up to join them and receive in-depth reporting and analysis that cuts through the noise of daily news.