Funding, franchising and finding solutions: exploring south Bristol's bus crisis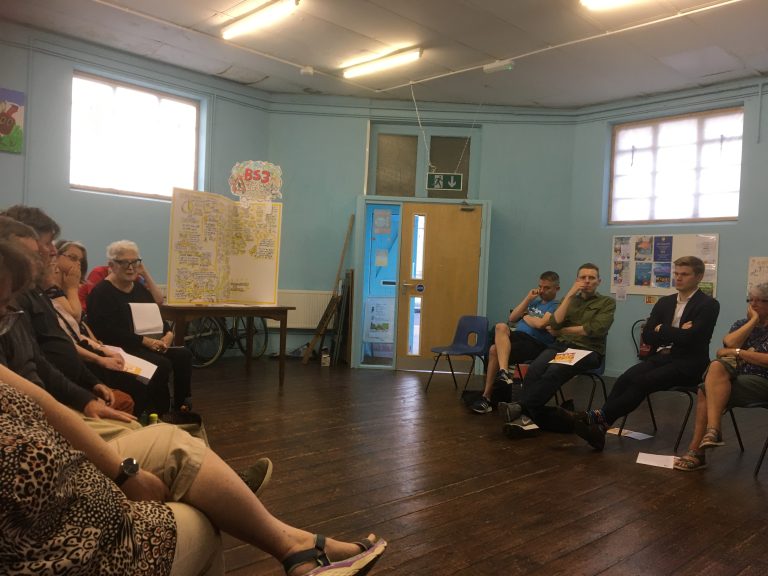 "We've been on about it for months, but no one's listening. It's an absolute disgrace," This is what one Ashton Vale resident told a public meeting last week about public transport in south Bristol. 
At a time when bus services have been cut and new initiatives to fill the gap are struggling to get into gear, community group Action Greater Bedminster hosted a Q&A about the future of transport in Bedminster at United Reform Church on West Street on 23 May.
Not only has the community faced bus cuts in recent months, but with thousands of homes being built in the area, its population is expected to grow by nearly half in the next 10-20 years. This is why Action Greater Bedminster –  a partnership covering Bedminster, Southville, and Windmill Hill – is organising a series of public events around different themes in order to give locals the chance to have their say. 
The meeting, chaired by Malcolm Brammar of the Friends of Parson Street Railway association, saw representatives from GWR, First Bus, and Sustrans in conversation with local councillors and members of the BS3 community.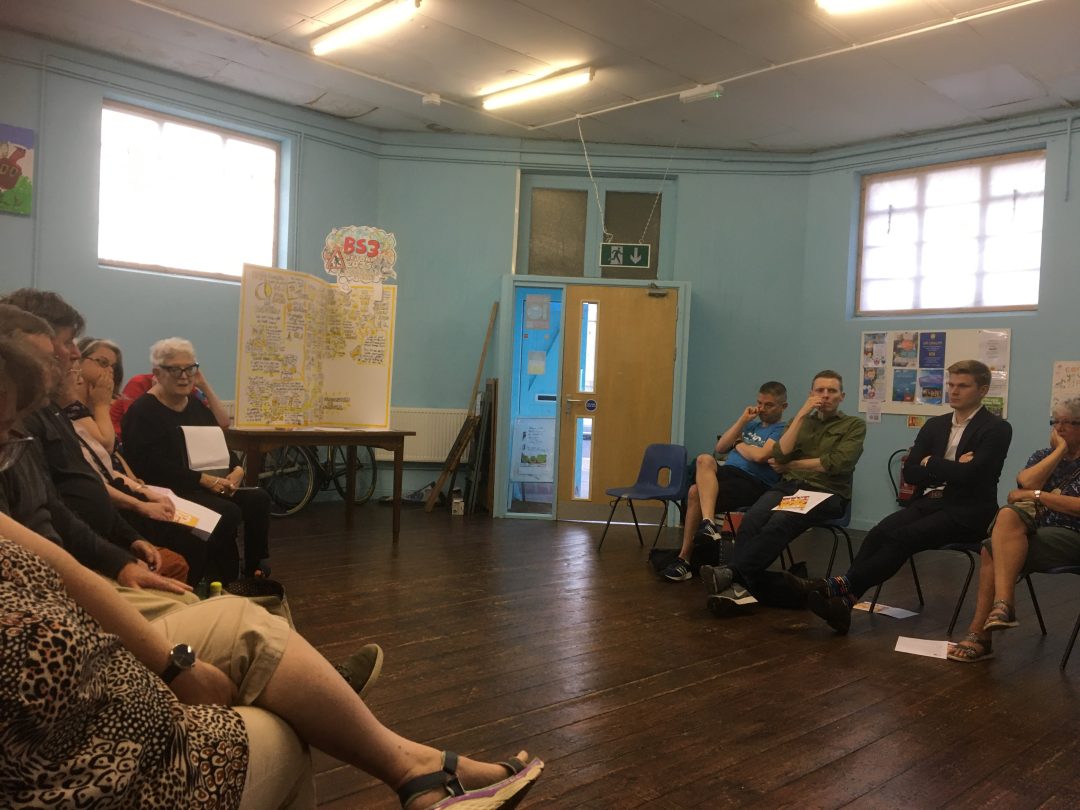 Ellie Freeman, chair of Action Greater Bedminster, outlined the importance of the community's responsibility to make its voice heard in helping organisations understand their needs.
"I think private companies should do their best to provide a good quality service while making a reasonable profit and to identify where the gaps are in provision, so that the council can work with the private sector to find solutions," Freeman said. "There is a need to see transport as a whole and to encourage integration of the various modes, as well as improving road surface and layouts to encourage cycling and walking." 
The overwhelming feeling at the Q&A, unsurprisingly, was that current local transport services, in particular First Bus, are not adequately serving the needs of the community, and that there is no plan for how an already failing service can functionally adapt to Bedminster's increasing population.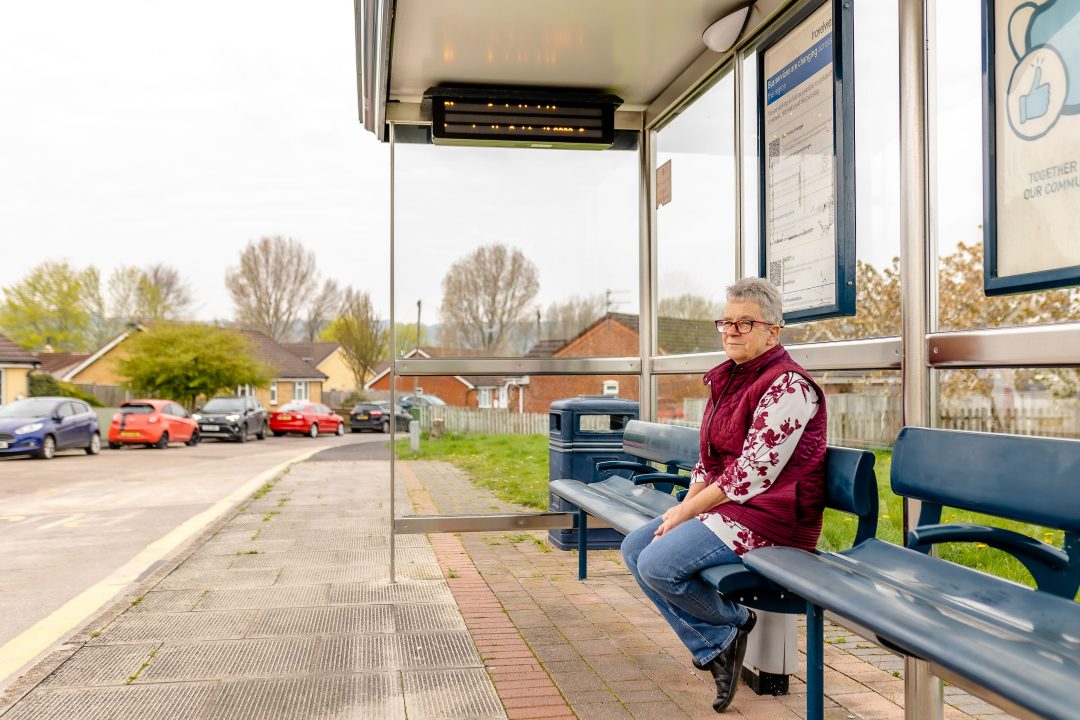 There was a particular focus in the meeting on Ashton Vale; the recent axeing of the 23 has left the area without a bus service. Older residents told the Cable recently about feeling cut off and even considering moving house as they struggle to manage vital journeys.
"The lack of a bus in Ashton Vale to serve the community there, which has a high rate of older and disabled residents, is dire and is affecting people's mental health, ability to work and get an education," Freeman said. "It's very worrying and we're keen to work with the council, private companies and others to find a solution."
New models: funding and franchising
Transport in Bristol is "a bit all over the place", said Green councillor for Windmill Hill Ed Plowden. "You've got profit-making companies deciding what's best for their shareholders, not necessarily the city." 
As the dominant bus company in Bristol, you might think much of the onus of providing a functional public transport service would logically fall upon First Bus. But, said First Bus representative George Burke in his response, "We're a private business and we have to keep the lights on at the end of the day." 
An alternative means of organising public transport would be through a franchised system. This would, as previously discussed in The Cable, see the end of Margaret Thatcher's experiment in bus deregulation across much of the country, and give more power to the West of England Combined Authority (WECA) and Dan Norris, the metro mayor, in regulating transport services through private companies bidding for contracts.
Plowden, the local councillor, said this would incentivise bus companies to innovate, as they currently have no financial obligation to provide more than 70 days notice before cancelling an unprofitable service. Through a franchised system, WECA would be able to specify which services they would like to see and prioritise less popular but vital services, such as the 23, which FirstBus cancelled due to low demand. 
There have been growing calls for Metro Mayor Dan Norris to investigate the option of franchising, but he is currently dragging his feet.
Funding is another factor. Last week, Norris came under fire for launching a new scheme to give passengers free bus travel in the month of their birthday. The £8 million initiative was branded a "gimmick" by some critics, at a time when routes have been axed. 
But this stems from the fact that WECA has received government funding that can only be spent on specific things – and not on maintaining services. The money is coming from a £57 million grant given to the combined authority by the Department for Transport – the Bus Service Improvement Plan (BSIP). But in May, Richard Holden, the minister for roads and local transport, indicated in Parliament that these rules could be relaxed – and Norris said that this could make it possible to spend money on subsidising services. 
Plowden said BS3's new housing developments present an opportunity to secure new funding for transport. But the Community Infrastructure Levy – a requirement that developers contribute to improvements to the local area around the new housing – has to be used on, as Plowden put it, "things you can kick" and not services. This can lead to the bizarre situation in which these grants can be used to fund new bus stops without the buses to go with them. 
New initiatives grinding into gear
WECA has set up two new initiatives in an attempt to alleviate some symptoms of the bus shortages: WestLink and WestLocal – both funded by the BSIP money. 
WestLink is an on demand bus service in Knowle, Windmill Hill and Totterdown that people can order via an app. Unlike dial-a-ride, where passengers can be picked up from their homes, WestLink picks up and drops off passengers at bus stops.
Local resident Tanya Williams previously told the Cable she has failed to use the app to arrange travel for her 76-year-old mother because of technical issues. Plowden also said the experience of using the service was "horrible". He added that the geographic range is small – for example not covering Ashton Vale–  and that it only runs until 7pm on demand. "It would be best with a fixed timetable, and instead we're seeing the bus hurtling all over the place," he said. 
The other option is WestLocal, a £2 million local transport fund, enabling members of the local community to apply for funding to set up their own transport schemes. This could, theoretically, return some form of bus service to Ashton Vale. The issue, though, is that it shifts responsibility from the current private service providers onto community members and individuals who may have no knowledge of how to practically manage a transport service.  
Two smaller private bus companies Transpora and The Big Lemon, who might have a better idea of how to run a service, are not eligible for West Local funding as the scheme does not cover any pre-existing services.  
Tessa Fitzjohn, a Green councillor for Bedminster, said she is unconvinced as to the efficacy of the WestLocal scheme. "It's absolutely ridiculous to expect Ashton Vale to put together a plan – because you have to know what you're doing," she said.