Council to consult more on East Bristol Liveable Neighbourhood scheme after backlash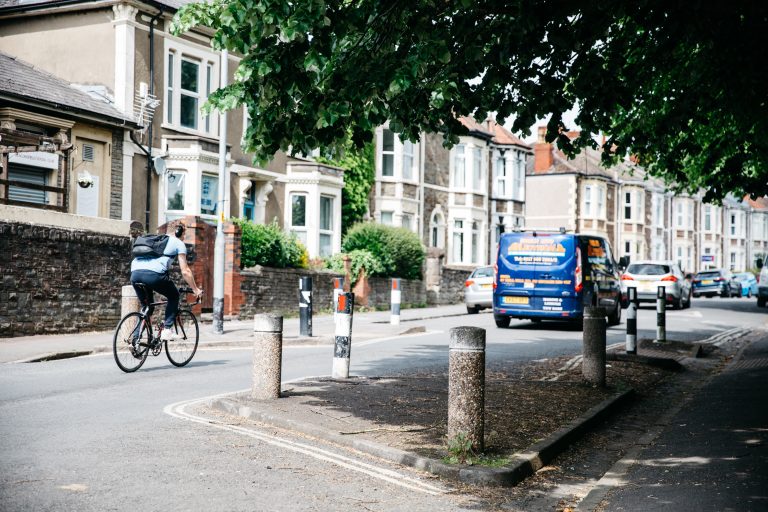 Bristol City Council will run extra consultation this autumn on the East Bristol Liveable Neighbourhood trial scheme, which has sparked controversy among local residents.
The scheme – Bristol's first – will stop vehicles driving through a large area of Barton Hill, Redfield and St George. Residents and businesses will keep access but may face a less convenient route. The aims are to tackle air pollution, and encourage people to drive less.
The trial was due to launch this autumn. But the council has now said changes will come into force over the winter following another formal consultation.
This comes after a lively meeting organised by opponents of the liveable neighbourhood scheme was attended by around 200 locals on 6 July. Residents accused the council of not consulting enough on the plans, restricting people's movement and overstating the problem of cars driving through the area.
From our reporting on the issue, we've spoken to many who support the idea because they feel the area is too dominated by cars that use it as a cut-through, squeezing down narrow roads.
But other locals have criticised the plans as making life harder for people who can't easily walk or cycle and can't simply drive less. The trial has sparked particular outrage among members of the Somali community in Barton Hill who felt ignored by the consultation so far.
Divided communities?
The meeting organised by local campaign group Keep Bristol Moving – the strongest sign to date of opposition to the scheme – exposed concerns from locals about the impact on their lives. It also highlighted a culture war that has emerged since the Clean Air Zone and other smaller traffic schemes have been introduced in the city.
Chris Johnson, who organised the meeting, said: "As an east Bristol resident who lives just outside the liveable neighbourhood, I only found out about the scheme after the consultation had closed."
Johnson said he and others looked into the scheme in detail, and were "horrified" by what they saw. He was one of several people to raise concerns about emergency services using the affected roads, which will include some physical obstructions Johnson described as "dangerous".
"We hear from supporters that these schemes don't slow down emergency vehicles, but I think anybody with a bit of common sense knows that this cannot be true," he said.
"I would suggest the online consultation process was unfit for purpose and effectively only consulted the 'laptop class' which is hardly representative of the area in question," Johnson added. "The laptop class may well be able to work from home, to manage without a car, to afford rail travel between cities – the working class cannot."
This is not the first time opponents of the scheme have highlighted the demographics of people suporting it. The council previously said this area of Bristol was in part chosen due to its diversity, but some of the debate has exposed cultural divides and resentment of recent middle-class newcomers – though we have found they aren't the only people in favour.
At a drop-in event in June, Martin, a 69-year-old longtime Barton Hill resident, told the Cable: "You have to say something – otherwise somebody who wears Lycra or wears a flowery skirt and hugs trees, they'll say everyone was in favour."
Council 'doing what they want'
Samira Musse, director of the Barton Hill Activity Club, was another speaker at the meeting. When telling us previously about how the Somali community felt ignored by the council, she said: "Four cyclists cannot talk for the whole community."
At the meeting, Musse said initial public consultations did not make clear the plans were for closing off roads.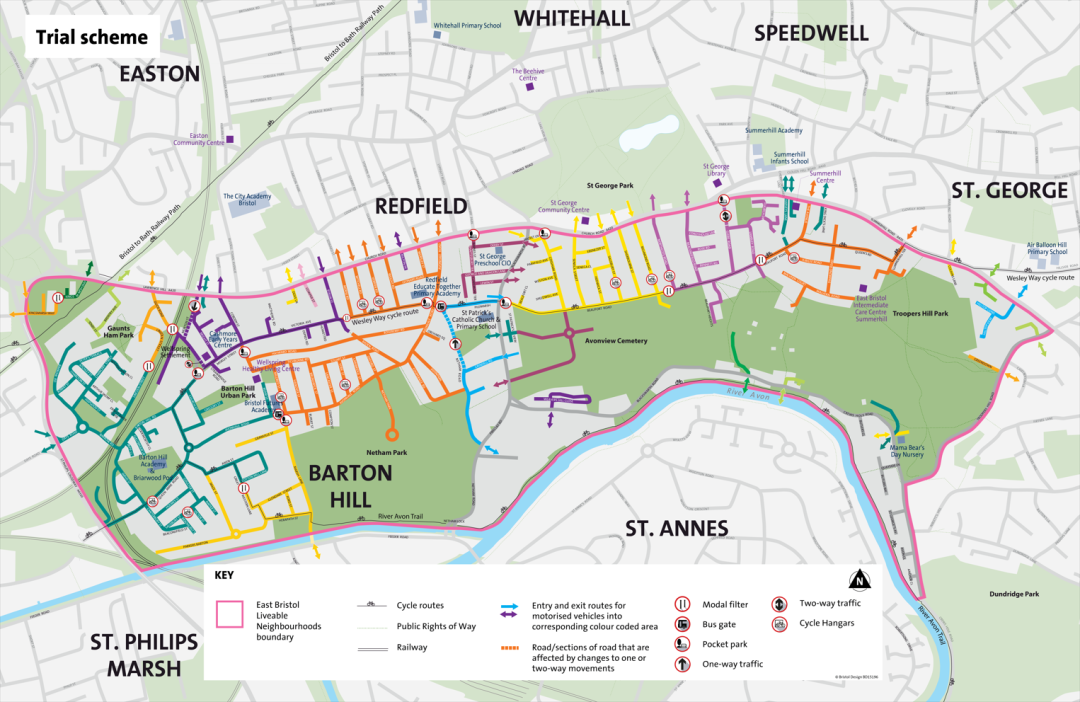 "All they told us was, 'We want to improve the area, what do you want'," she said. "We asked for safer zebra crossings, a lollipop lady for the local school, a pharmacy, dentists, improvements to our green spaces. None of that was considered. The council is just doing what they want."
​​Over the last 18 months, the council has consulted locals via online surveys, an interactive map, holding in-person events and sending out leaflets and letters to thousands of households. The local authority also engaged 370 "key local stakeholders", such as emergency services and community and faith groups.
The problems that came up the most in the first phase of engagement were poor air quality, streets being too noisy with traffic, and the area feeling unsafe for walking and cycling.
In the next phase, where residents were asked what kind of changes they wanted, the most popular ideas were safe crossings and junctions, better cycle lanes, more street trees and modal filters to block through traffic.
Even so, plenty of locals still feel they have not had a chance to have their say.
An area of contrast
One theme that has emerged is how support appears to fluctuate across the large zone, which stretches a mile and a half from Barton Hill up to St George.
One of the most notorious roads for rat-running and traffic accidents is Beaufort Road in St George. Resident Eric Campbell told the meeting that while he recognised the council's plans might cause inconvenience for some – "there's always winners and losers" – action was long overdue.
"I've lived on Beaufort Road for 28 years, and that road has caused us enough problems," he said. "Trying to raise children on that road. The amount of accidents that have taken place on that road. The amount of road rage that takes place on that road.
"The suggested trial scheme for us works," he added. "There has to be solutions to problems. They can't be ignored."
In response, Johnson acknowledged issues on Beaufort Road and Mildred Street – another road where accidents have occurred. "Our argument is that this scheme is not the solution to one or two roads with which you have problems," he said. "What we've always done historically is, when roads have issues with traffic we've looked at that road in isolation."
One resident who lives in the middle of the zone, between Netham Park and Church Road, said the issue of traffic through the area had been overstated.
"Where we live, next to [Redfield Educate Together] school, pollution and traffic levels are pretty low, especially since the school has blocked the road in the morning and in the afternoon," he said. "Anybody that lives there knows Avonvale Road is a rubbish rat run."
'Part of the national fightback'
Bubbling under the surface is a perception the council is determined to make life hard for drivers by any means.
Justyna Kowalska from React CAZ said the council "don't see" elderly people, people with disabilities or their families, friends and their carers. "They don't hear our voices."
Also speaking at the meeting was Alan Millar, co-founder of the Together Declaration, a grassroots group that has gone from campaigning against lockdowns and campaign passports to opposing London's Ultra Low Emissions Zone and low-traffic neighbourhoods around the country.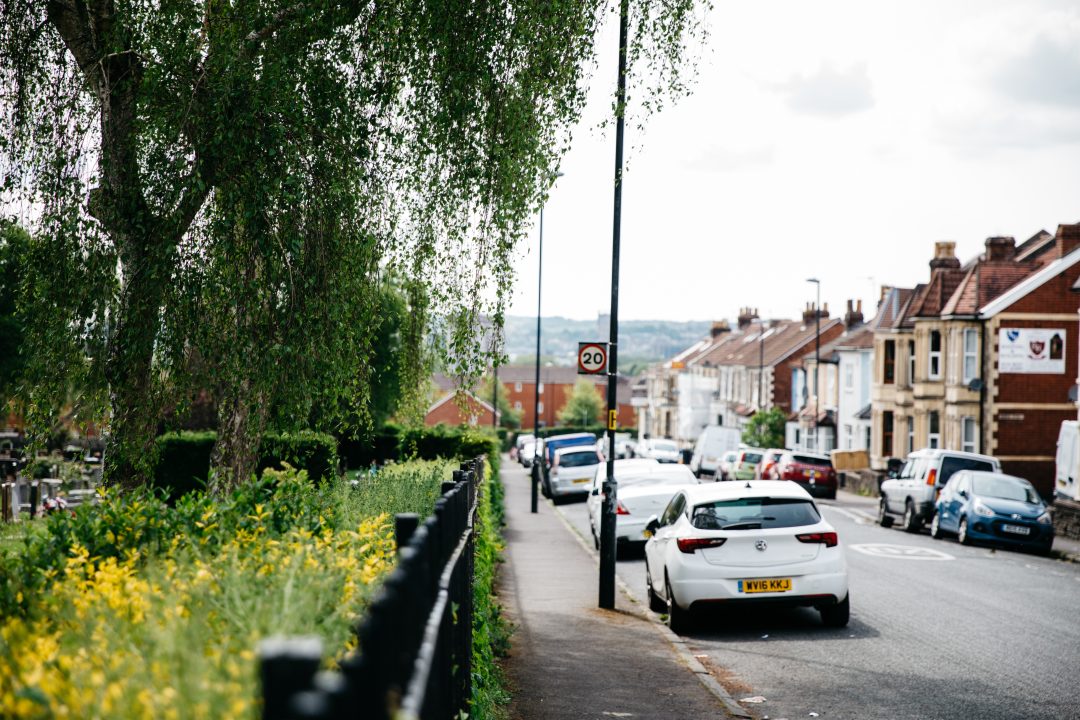 "At Together we are proud we are working with brilliant, smart people locally and regionally to have a national fightback, against what they are doing nationally with Liveable Streets, Active Travel and a national cycle campaign," he said.
"They think we are stupid," he continued. "They think they can keep imposing these ANPR cameras, these surveillance schemes, these fines, these charges and we are just going to roll over.
"We have never agreed to give up our rights for mobility and our rights for freedom, we are not going back to the feudal times."
There were points where legitimate concerns about the scheme blurred into conspiracy theories. Johnson said: "Everything about this scheme and the consultation has a very strong smell of stealth around it and I don't think it could be any less transparent."
Millar later went on to say that the council wants to cause as much pain for people as possible and that we need to think about the needs of local people rather than "what they say at Davos".
What did the council say?
Nobody from the council attended the public meeting, but councillor Don Alexander, cabinet member for transport, said in a statement: "While there appears to be some misleading information being shared on this topic, I am clear nobody's ability to move around the neighbourhood is being restricted and access to homes and businesses will remain in place.
"All roads will remain accessible by vehicles – drivers may have to use a different route where there are modal filters in place as these only allow walkers, cyclists and emergency vehicles to pass through. What the trial will do alongside our main aims is to release more space for active travel, tree planting and community space."
Alexander said the council had engaged "extensively throughout all stages of the process" with communities across the east Bristol Liveable Neighbourhood pilot area via drop-in events, letter drops and postcards. "Some" documents had been translated into Somali and Polish, he added.
"No long-term decisions have been made about the liveable neighbourhood, and the trial scheme will be a good opportunity to test out the measures to see if they work for local communities and if any changes are needed," Alexander said.
He said a formal consultation on the changes to the roads would take place in the autumn with the aim to start the trial in the winter of 2023/24. "We will also ask for feedback about how the trial is working for the community once it is live and throughout the process," Alexander said. "This will help us to make sure the plans for the permanent liveable neighbourhood are right for the area."
NOTE: This article was amended to reflect the fact that the scheme has not been formally delayed, despite the fact it will now come in later than first announced, and extra consultation will take place.