Judge orders Bristol City Council to disclose secret report after freedom of information battle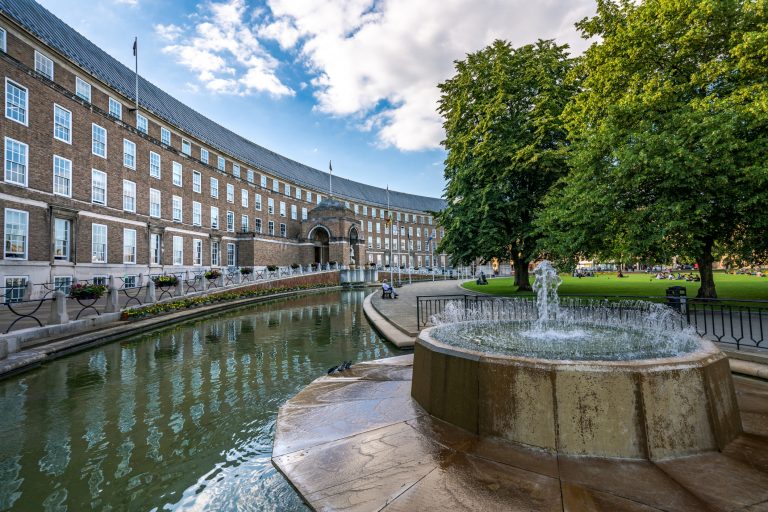 A judge has this week ordered Bristol City Council to release a secret feasibility report after a near two-year freedom of information (FOI) battle by an opposition councillor, who accused the authority of lacking transparency and a "fear of scrutiny".
The report is into the feasibility of a workplace parking levy (WPL) – a charge on businesses for private parking in order to fund public transport that could generate an estimated £12 million a year.
In 2021, Bristol City Council commissioned the £30,000 study, which was carried out by Nottingham City Council, the only other UK local authority to have implemented such a scheme.
In November 2021, the Greens brought a council motion calling for a WPL to be implemented, which Labour amended to say more questions needed answering about how it would work. This prompted accusations of kicking the policy into the long grass.
Even so, councillors voted for the amended motion, which committed to make the feasibility study public when it was complete and bring its findings back to a full council meeting.
Green councillors said they were told the draft report was ready in October 2021, but then that the council needed to complete an "accompanying cabinet paper" before it could be finished.
Unfinished business
In December 2021, Ed Plowden, the Green councillor for Windmill Hill, submitted an FOI request to the council asking for the report to be shared. But the council refused to disclose the study because it was part of a larger piece of work that remained unfinished.
When Plowden asked for the council to review this decision, he was told the report would be disclosed in spring 2022 before being taken to a cabinet meeting in May or June – which did not happen.
Plowden complained to the Information Commissioner's Office (ICO), which deals with FOI disputes, about the council's decision to withhold the report. The commissioner sided with the local authority in September 2022.
But on 10 July this ruling was overturned by a tribunal judge, who found that the report was indeed a standalone document and that it was in the public interest to share it – despite the council's arguments that doing so could hamper their ability to develop the policy. The council, which now has until 28 July to appeal the decision or disclose the report, has not yet said what it plans to do.
This latest battle for transparency comes at a time when the council has come under fire for its record of answering FOI requests on time. In 2021, the council scrapped its target of dealing with 90% of requests within the required 20 working days, because it was being missed so often.
A response to a public question submitted to a full council meeting in November 2022, the council said its response rate was low due to the high volume of requests it received and that it would aim to reduce the number of requests it receives.
The council's written response also complained that most FOIs come from the "same small group of people" and have "minimal wider public interest".
'Gridlock and stagnation'
Responding to the judge's decision this week, Plowden said: "Freedom of Information laws are vitally important – they exist so the public and journalists can hold authorities to account, and so important policy issues can be debated in public armed with all the necessary facts.
"I'm pleased that the judge has ruled in my favour, but frankly it is ridiculous that I had to escalate this all the way to a government tribunal just to try and get the Labour administration to release a report they said they would release over a year ago.
"In UK law there is supposed to be a 'presumption in favour of disclosure' – that authorities should always release information requested by the public unless there is a good reason not to. However, looking at Bristol Council's record on FOI requests, it seems that the council operate the other way round – a presumption to refuse requests first and only release the information as a last resort."
When the workplace parking levy was debated earlier this year, Labour councillor Tim Rippington said more work needed to be done on the idea: "The work around [this] isn't complete. At least two recent developments, the Clean Air Zone and the worsening cost of living crisis, need to be factored into the report before it's ready," he said. "Leicester recently dropped its plans to implement a workplace parking levy in the current economic climate."
"Leicester City Council found the tax would be passed on to motorists," Rippington added. "Teachers, hospital workers and care home staff would all have to pay more tax during a cost of living crisis. We need to make a fully considered decision before burdening our residents with extra taxes at this time."
Yet the issue has been debated for more than a decade. In 2011, both Nottingham and Bristol analysed the possibility of introducing a WPL – but only Nottingham did so.
According to the Centre for Cities, if Bristol had implemented a WPL in 2012 – collecting £11 million per year as estimated at the time, with small businesses exempt – it would have collected around £96 million between 2012 and 2019.
Plowden said: "I call on the Labour administration to finally release this report without delay – like all council reports, the public ultimately paid for it, and after years of gridlock and stagnation on tackling Bristol's transport the public want to see and discuss solutions.
"I accept there are times when key documents need to remain private, but this is just one of too many examples where the Labour administration's fear of scrutiny – or political embarrassment – has led to issues of real public interest being hidden behind closed doors."
The Cable has approached Bristol City Council for comment.