'My anxiety levels are off the scale': Tempers fray as student houses multiply on estate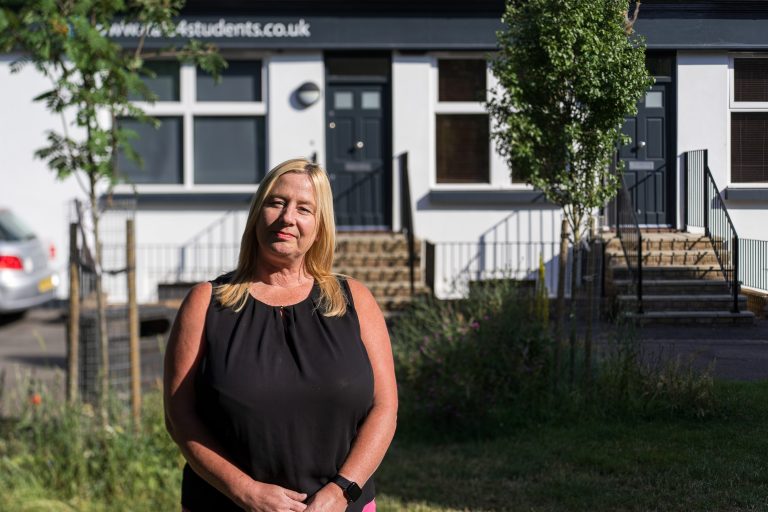 Built in the 1970s, the High Kingsdown estate in Cotham is renowned for its Scandinavian-style architecture and distinctive low-rise design that followed a shift in the 1960s away from tower block construction.
For decades it was a tight-knit community. "We used to have an annual open gardens day," says Tony Allan, who moved to High Kingsdown in 1983. "Now, there would not be enough people willing to participate."
In recent years, the estate has found itself in the middle of a bitter clash between residents and students, many of whom are keen to live on the doorstep of the University of Bristol's city-centre campus.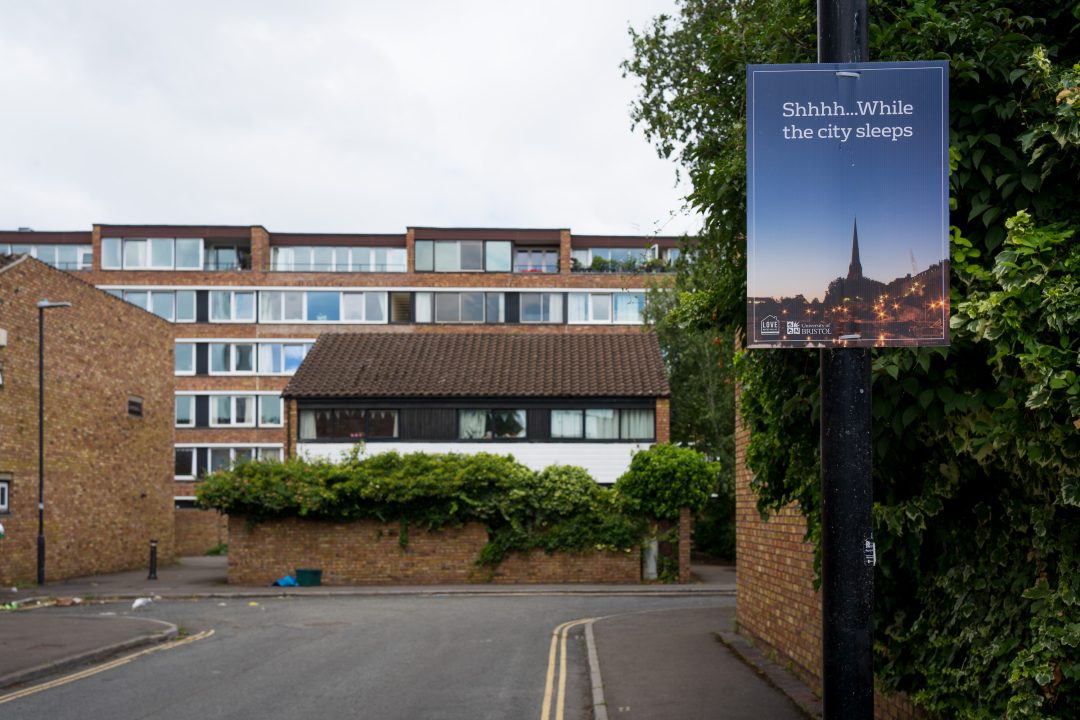 A significant number of HMOs – properties with at least three tenants and shared facilities like kitchens and bathrooms – are home to university students, but others are occupied by young adults living with friends, and recent graduates.
For some residents, the rocketing number of HMOs is leading to heightened anxiety, largely because of late-night house parties. Some students, meanwhile, say neighbours have come round unannounced and shouted at them – and that the university has fined them £250 for minor offences. "You're treated as these raucous people who just want to fuck over residents," one student says.
Bristol City Council is now being urged to intervene and enforce its current HMO target of 10%, which residents say is being ignored amid significant delays in investigating illegal HMOs reported to the local authority.
'I am literally surrounded'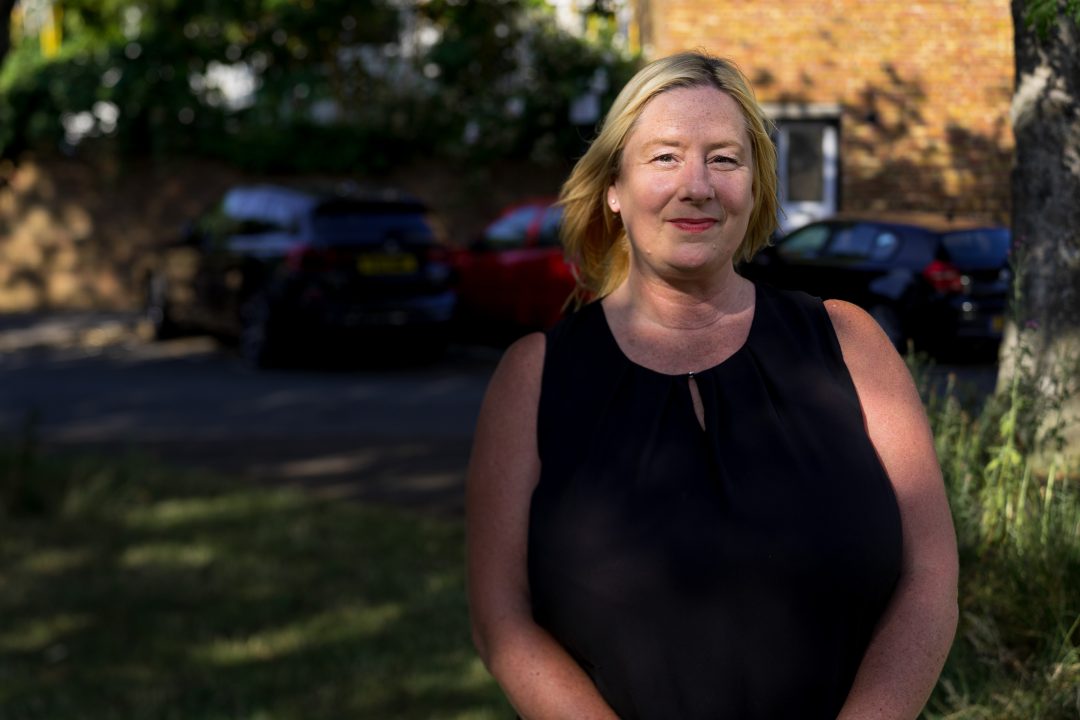 Vicky, who grew up in the area and went to Cotham school, has lived on the High Kingsdown estate for over two years, but she has contemplated moving house because of the increase in HMOs.
"I have four student flats within about 50 feet, so I am literally surrounded. Some of [the students] are lovely and they really do try to be quiet, but with others you have this fight with them," she says, adding that the unique design of the estate doesn't help, with sound bouncing off the houses which amplifies the noise.
"I get up and go to work every day at 5am, but students are nocturnal. At 4:50am they're still shouting in the garden," she adds. "If this was 10 years ago, I would have been out of here. But because the rents are all going up, we're stuck between a rock and a hard place."
University expansion is one key factor driving the recent spike in HMOs. According to a council report, the number of university students in Bristol has risen by around 20% since 2015.
But the increase is not isolated to traditionally student-populated areas, with wards such as Eastville, Easton, Hillfields and Bedminster also impacted. Other factors mentioned in the report as contributing to the expansion of HMOs include rising property prices, welfare reforms and a relaxation of planning controls.
Bristol City Council recognises that growing numbers of HMOs are putting pressure on communities, but says its powers are limited and often subject to Secretary of State approval.
'Some seemed resentful towards me'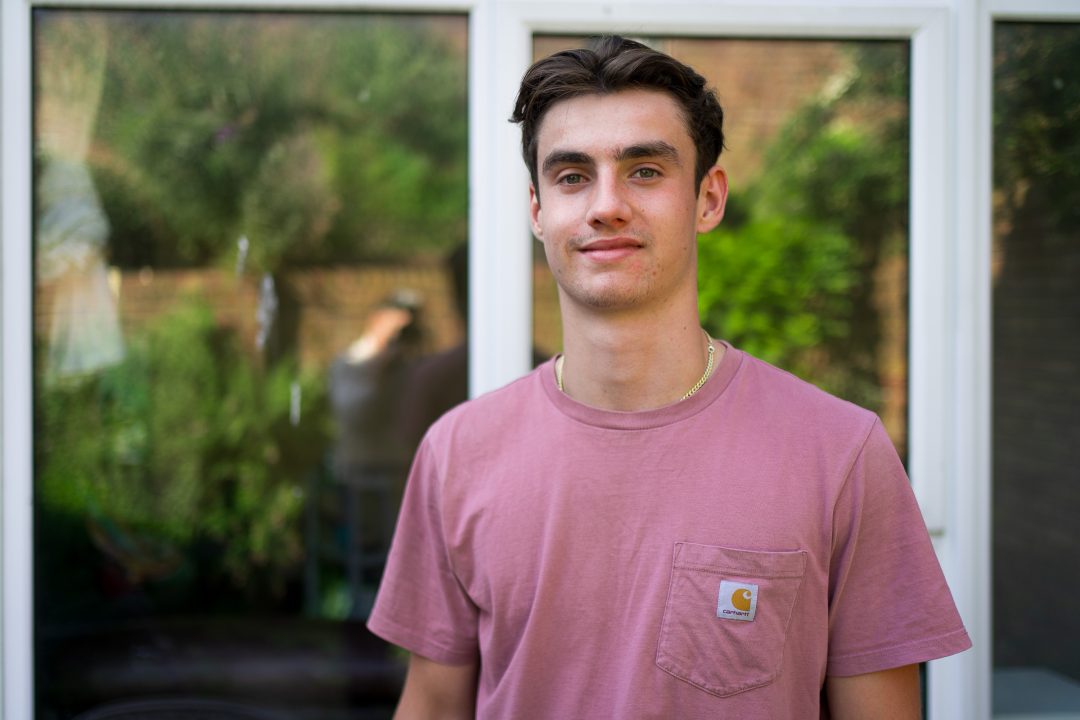 History student Victor Bennett, 21, moved to High Kingsdown last year after friends recommended the estate for its prime location next to Bristol University's main campus.
He says he and his housemates weren't prepared for the high level of community tension between students and residents.
After Bennett's household hosted a party one evening, the situation escalated: "I woke up at 8:30am to the sound of at least three neighbours downstairs shouting," he says. "I opened the door and this man was hurling abuse at me. I said that I was really sorry, and that I wasn't at the party, but he was relentless.
"If I was walking around High Kingsdown I would make an effort to say hello and smile to the neighbours, but some seemed very bitter and resentful towards me," he adds. "As the year went on, there were these little things our neighbours would start complaining about, like us using the back door of our property, which was the most accessible one."
The complaints resulted in each housemate being fined £250. "As a student that is not something that you can just brush off," he says.
A University of Bristol spokesperson said: "The University will formally sanction students with a range of penalties where there are clear, reasonable, and proven grounds for doing so, including instances of excessive noise in the community."
They added that money raised from these fines is directed to initiatives aimed at addressing student misconduct in the community and promoting community cohesion.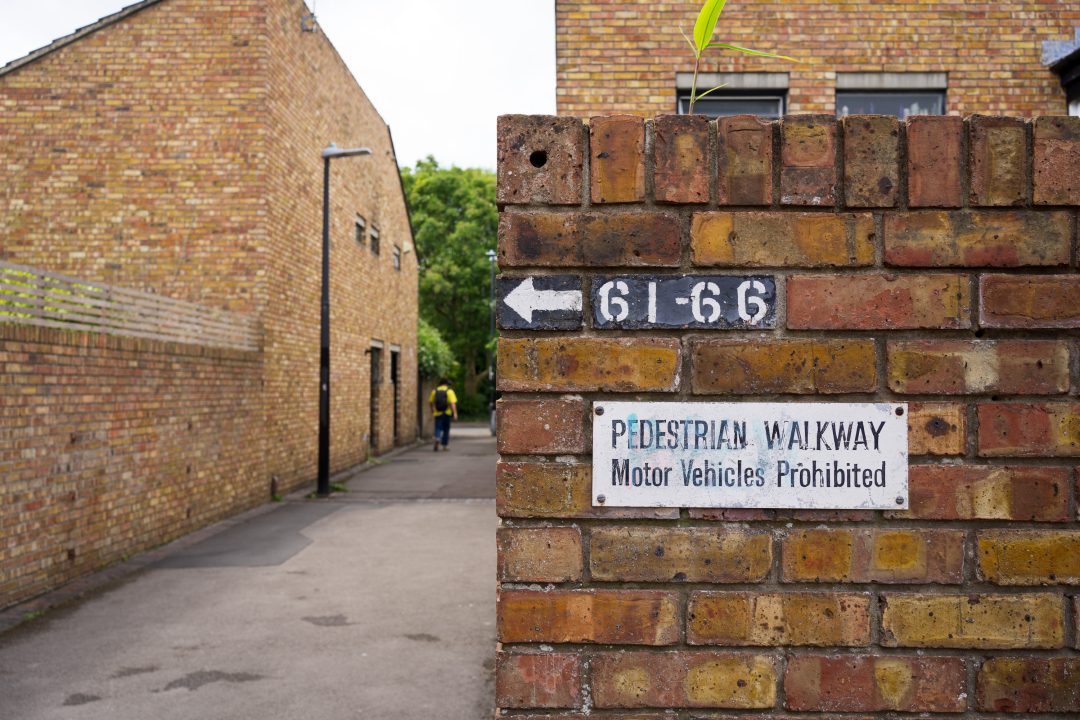 Tony Allan, a resident of High Kingsdown since 1983 and co-chair of the High Kingsdown Community Association, says he understands why the estate is a popular spot for students to move to. "I don't want to come across as anti-student," he says. "We are calling on the council to enforce their own rules."
Bristol City Council's guidance states that if a neighbourhood has 10% or more HMOs this is considered a "likely tipping point", resulting in weakening community cohesion and "negative impacts to residential amenity".
In High Kingsdown, Allan says the proportion is now closer to 60%, adding that the council's inaction is having a negative impact. Some local bus routes have been cancelled, as well as the local post office and pharmacy shutting down. These types of amenities are used less frequently by students, he says.
'It's a boiling frog problem'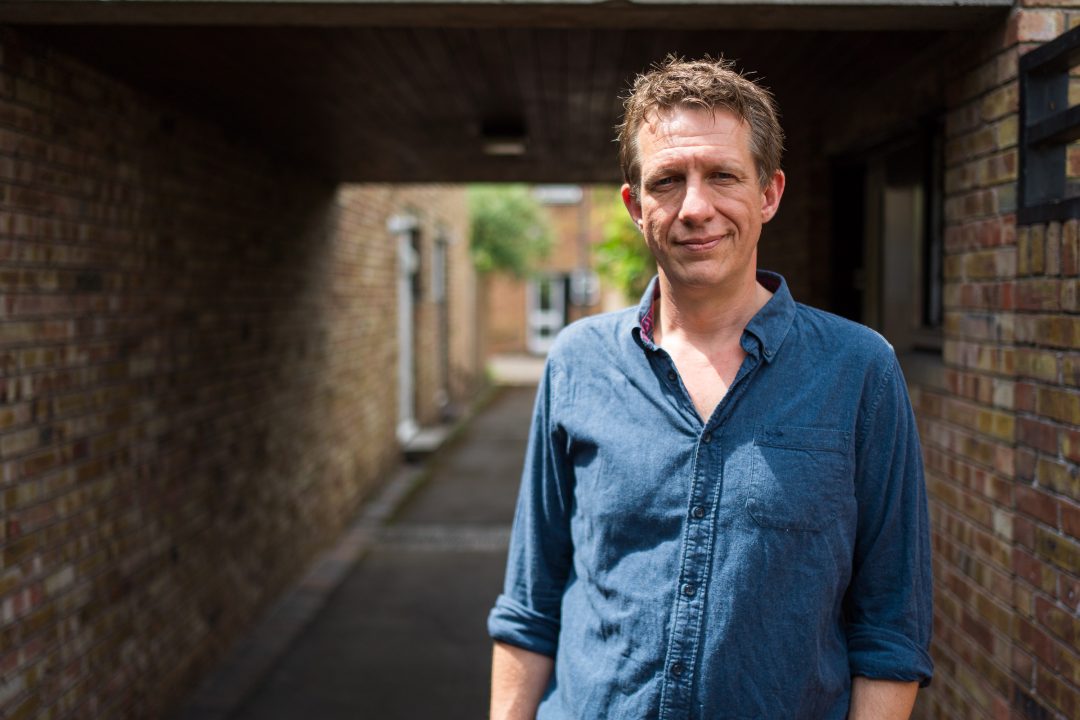 Guy Poultney, Green councillor for Cotham ward, says most residents recognise this is a "multifaceted" problem. "It's really rare you come across a resident that is really anti-student," he says. "It's not the fault of the students themselves.
"If you've got 20 student houses on your street, every night it's someone's party […] That's where the problem is coming from," Poultney adds.
In Bristol, planning consent is needed if a house is shared by three or more people. "The big challenge is, the planning side of things is reliant on a database of where existing HMOs are, which is incomplete," Poultney says. "Lots of HMOs are missing and that seems to be because they're just undisclosed."
Last year, Bristol City Council apologised after the Local Government Ombudsman found there had been "unreasonable delays" in investigating illegal HMOs. The local authority blamed these on a backlog of cases, limited staff resources and an increase in case numbers.
A number of licensing schemes already exist across Bristol, with the council intending to consult later this year on "the possibility of a more extensive HMO licensing scheme".
"Our Planning team are also working alongside housing teams to ensure that the various enforcement regimes across the two areas work together where possible to act to respond to planning breaches," a spokesperson for the Mayor's Office said.
Some suggest that the number of students living in the city has had a negative knock-on effect on the housing market.
"The total number of students at Bristol's two universities has grown by over 19,000, who are paying about £150,000,000 every year to landlords and letting agents," Poultney says. 
"This has massively increased demand for housing during a housing crisis, leading to thousands of properties converting into HMOs and making rents even more unaffordable."
Allan believes the council "recognises the university as being a highly important part of the area, and doesn't want to do things that would displease them".
In response, the Mayor's Office spokesperson said the council is "proud to be a city that supports two world class higher education establishments" and the benefits these institutions bring to the city are "immeasurable" in their value.
"To suggest that the council is… growing HMOs as a matter of policy is unevidenced and forgets the significant cost of operating crisis across all local authorities," the spokesperson says, adding that the council is continuing to building more homes of all tenures, which will help to reduce the demand for more family homes to be converted into HMOs.
Bristol University says it's trying to relieve pressure on the housing market and has been working hard with the council to "implement a plan of new purpose-built student housing".
But solutions that work for both students and residents are unlikely to be fast. With the next cohort of students preparing to move into their new houses, for residents like Vicky, the beginning of a term brings with it a feeling of dread. "You know what's coming. It will be a week of parties," she says. "My anxiety levels go off the scale."