Revealed: Catalogue of police failings before Shannon Beirne fell to her death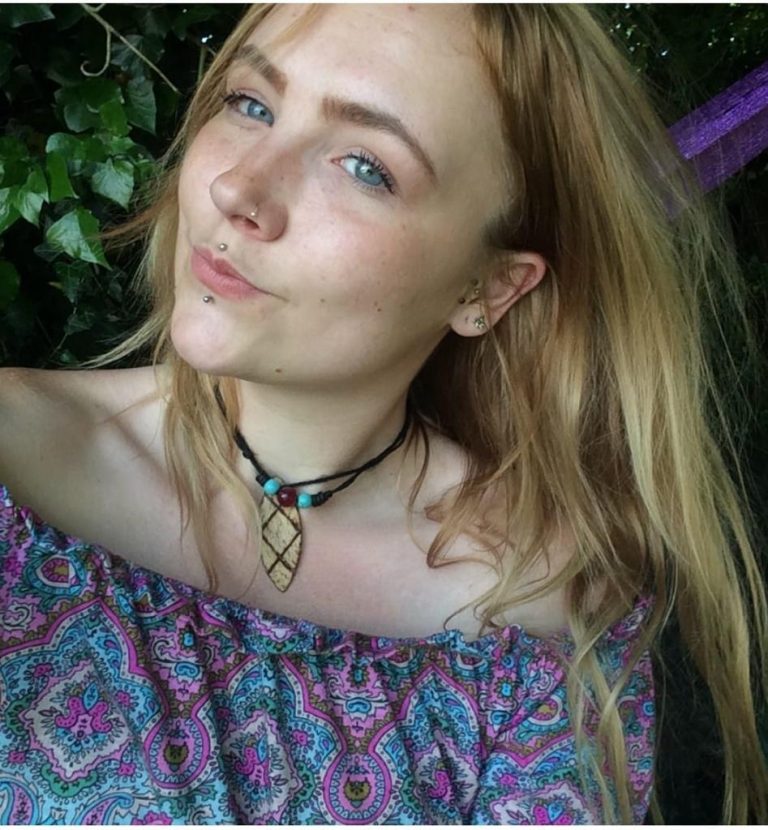 Not long before midnight on 18 April last year, Donna Rogers got a phone call from her daughter's boyfriend, Stuart Roberts. The couple had broken up and, following an argument at the pub, he was walking home alone.
The 43-year-old told her through gritted teeth, Donna recalls, though she's sure it was just strong but empty words, said in the heat of the moment: "I'm sorry, Don, I know she's your daughter, but I'm going to kill her."
That night 25-year-old Shannon Beirne fell to her death from the window of her 13th-floor flat in Lansdowne Court, a tower block in Easton where she lived with Stuart. He was there, and a neighbour heard him shouting at her just before she fell.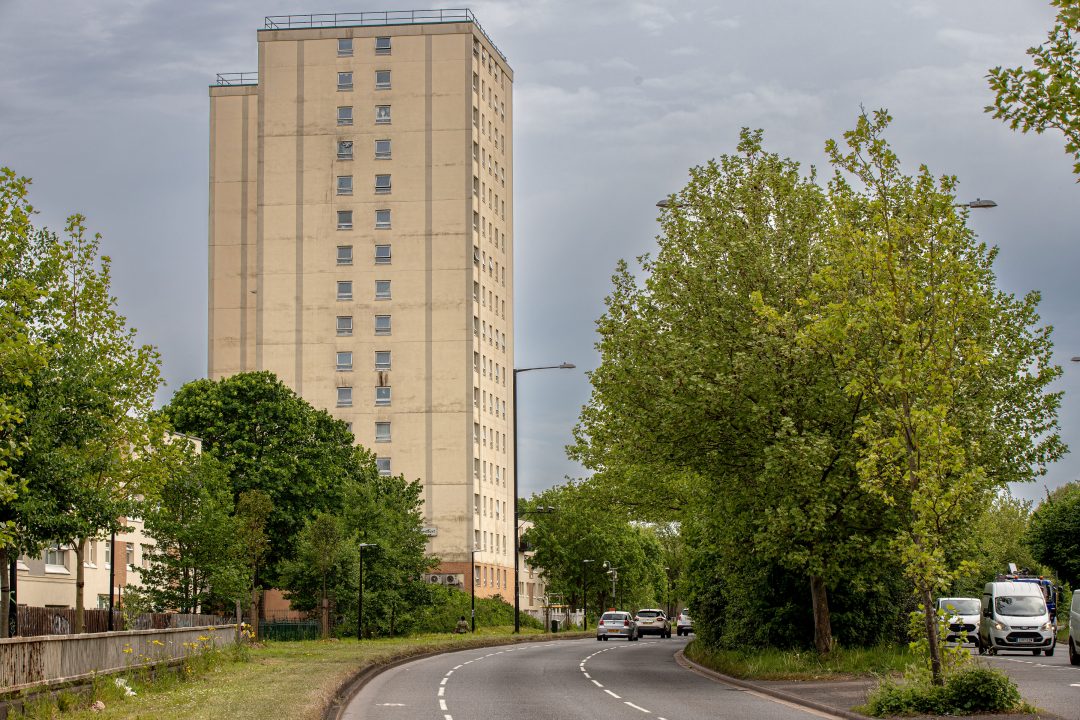 The Avon and Somerset Police (ASP) probe into the young woman's death concluded in December. Stuart, who had been arrested on suspicion of murder and then released under investigation, was told the case was closed.
Police told us they had no evidence to show Shannon was killed, but questions remained over exactly what happened that night, sharpened by worrying indicators of domestic abuse in her and Stuart's relationship.
Information about officers' contact with Shannon two hours before she died was not being made public while an investigation by police watchdog, the Independent Office for Police Conduct (IOPC), was ongoing.
The police watchdog said there was no misconduct or unsatisfactory performance by the officers who had contact with Shannon before her death. But the Cable can reveal how police missed a crucial opportunity to keep her safe from harm.
'He was horrible, really controlling'
"She was the best daughter I could wish for," Donna tells the Cable from her home in South Wales, where Shannon grew up. "She was just normal, you know. We would go to the beach a lot and she would hang out with her friends."
But when Shannon was 21, her mum says, things began to change. She met her first boyfriend in Bristol, where she began spending much of her time. "He was vile," says Donna, adding that he was a violent and controlling man.
It was a few years later, after an on-off relationship with her first partner, that Shannon met Stuart.
Donna recalls when they were introduced: "[It was] on Shannon's birthday. I didn't like him, but pretended to because I didn't want to say, 'Oh, he's just as bad as the other one,' you know?
"But he was horrible, he was like, 'Stand up straight, Shannon'… really controlling," she says. "I would ring Shannon, or Shannon would ring me, and within a minute it would be Stuart on the phone.
"When she was working in Wetherspoons" – Shannon worked at the Berkeley pub in Clifton – "we agreed that I would ring her when she came out of work, when she was walking home and he wasn't there. That's when we'd talk in private.
"But the next thing he was meeting her from work, so we couldn't even talk there either."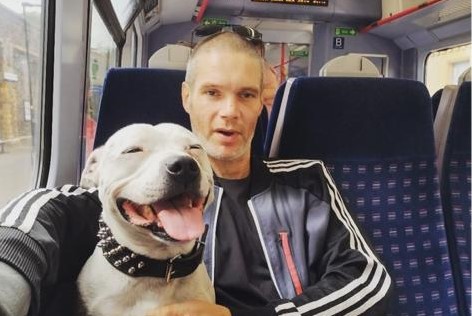 The lead detective on the case, DCI Simon Dewfall, told the Cable that the "background to their case" was part of the rationale for why they had been initially suspicious and arrested Stuart for murder.
He said there were a "number of different incidents" involving Shannon as an alleged victim, but none that had a criminal outcome. Stuart, asked about signs of abuse, denied any claims of abuse in their relationship, and has always denied any involvement in her death.
A friend of Shannon's told the Cable that the 25-year-old, a few days before her death, had arrived at his front door unannounced. She had a suitcase full of all her belongings, and a black eye.
She told him that she was leaving Stuart, he says. And she stayed the night, but before he woke up the next day she was gone – back to him, he assumed – and he would never see her again.
Missed opportunities
Shannon's body was found and Stuart was arrested in the early hours of 19 April last year by the same two officers who were called to an incident involving the couple at the Knights Templar pub two hours earlier.
The officers' actions at the pub, near Temple Meads station, were investigated by police watchdog the IOPC. Its report was not published, but was shared with Shannon's family – and the Cable has since seen a copy.
It shows that despite indicators Shannon was the victim of domestic abuse – officers immediately saw she had a black eye – they did not follow police policy and missed safeguarding opportunities.
The officers did not fill out a DASH risk assessment, which helps identify people at high risk of harm from domestic abuse, whose cases should be referred to specialists for support with safeguarding, and should be done at the first opportunity.
They also did not separate the couple when talking to them at the scene and, oddly, at Stuart's request, they asked Shannon to show them her phone to check whether she had dialled 999.
She hadn't – a witness had called, worried Shannon was at risk. The witness hung up before giving the call handler details on the incident, so the officers did not initially know exactly what they were responding to.
The report calls this police action of checking Shannon's phone a "high-risk strategy", suggesting that if she had called the police, revealing this to her partner could be dangerous.
It also points out "the officers' approach could have risked undermining her trust in police, as it aligned them with Mr Roberts and gave… the impression they did not believe her".
Outside the pub Stuart frequently raised his voice when speaking to Shannon and told her to "watch [her] mouth", the report says. He talked over her repeatedly, and stepped in front of her and held her back when police asked if she was alright.
Interviewed by the IOPC, one of the officers said they had concerns that Shannon may have been the victim of an assault and controlling and coercive behaviour.
However, because Shannon made no specific allegation, the officers said they did not have the power to arrest Stuart. One said Shannon was "unwilling" to engage with police and that there had been conflicting accounts of how she got the black eye.
The report says that when first asked about her injury by police, in the presence of Stuart, she told them she "fell out of the bath". At one point Stuart told them they had had an argument and a "book was thrown".
But at a later stage, tearful, Shannon was seen speaking to the officers alone and said she wanted to go home. One asked if she would like to go somewhere on her own – not with Stuart – and she replied, "yeah".
She lifted her glasses to show her black eye and said "look at my eye already". When asked how the injury happened, she began crying, police body-cam footage cited in the report showed.
The officer, as Stuart can be seen approaching behind them, asks again if she would like to be taken home alone. Shannon glances in Stuart's direction and says "I want to go home with my partner".
Stuart then walks past them, shouting "Drop her off. Drop her off in a battered wives' hotel," before one of the officers asks Shannon if she wants to come with them.
Shannon and Stuart left the scene separately before Shannon returned alone and agreed to be taken to her friend's house. She got in the car with the officers and began to cry.
At her request, she was dropped off at a kebab shop and doesn't give details of her friend's house when asked. Instead of going to her friend's house, she walked back to Lansdowne Court.
ASP policy says officers should take a "positive approach" when dealing with domestic abuse, which can range from making arrests to other forms of action such as organising refuge accommodation for the alleged victim. Officers did not ask Shannon if she would like to be taken to a refuge.
Despite the findings of the IOPC report, the watchdog found no misconduct or unsatisfactory performance by either officer, and no learnings from the handling of the incident.
An ASP spokesperson said the actions of both officers were "appropriate in the circumstances".
One of the officers told the IOPC they had been confronted with a "chaotic and rapidly changing scene" that impacted on their decision making, and that the focus was on locating and safeguarding the person who called 999.
"He stated he had reflected upon these matters at length and had learned from them," the report says. "As a human being, not just as a police officer, he had thought about the incident over and over… he took time off work due to stress."
Asked what actions have been taken by the force since Shannon's death, an ASP spokesperson said one of the officers had since completed a Reflective Practice Review Process (RPRP), "which identified some areas of learning in relation to how enquiries were carried out at the scene."
The officer was also instructed to review domestic abuse procedures, and a multi-agency review into the case with an independent chair is now underway to help agencies identify any learnings from their handling of the incident.
In Stuart's version of events, which he gave in an interview with the Cable, on the day of Shannon's death the couple had enjoyed a nice day out shopping.
When asked about the police contact that evening, he said officers had found Shannon by a railway bridge – not at the pub – and that he wasn't there, and he made no mention of the phone call to her mother.
Asked what happened when Shannon returned to the flat Stuart said did not push her and did everything he could to stop her from climbing from the window, but could not pull her back in.
He denied that there had been an argument, but a neighbour told us they had heard him shouting in the flat in the moments before she fell.
They don't know where to turn
Shannon's mother believes it's clear from the IOPC report that officers had the power to intervene and should have done more.
"They should have offered her a safe place, escorted her to [her friend's] and made sure she was there," she says. They should have separated them, definitely, and asked her, was she scared. You can't ask that question in front of him."
Donna is being supported by Advocacy After Fatal Domestic Abuse (AAFDA), a national charity, which helps bereaved families after a homicide, suicide or unexplained death, giving them guidance on how to navigate the justice system.
"After a death, families go through this big time gap with no support and so many questions," says Marie Englishby, a team leader at AAFDA. "They don't know where to turn, who to talk to."
An inquest into Shannon's death was held in May, and found insufficient evidence to show whether she had been unlawfully killed, jumped or fell from the window. The IOPC report, despite being completed in time, was not considered by the coroner.
Donna says received the IOPC report just days before the inquest was held, at which point she asked, with the support of a domestic abuse charity, for a delay to proceedings so she could seek legal representation. She said the coroner refused.
On the outcome of the police investigation and the inquest, Donna, who did not attend the hearing, tells the Cable: "You just feel helpless, you don't feel anything you say is going to be listened to."