Plans for 144 homes at South Bristol wildlife haven on dangerously steep hill are rejected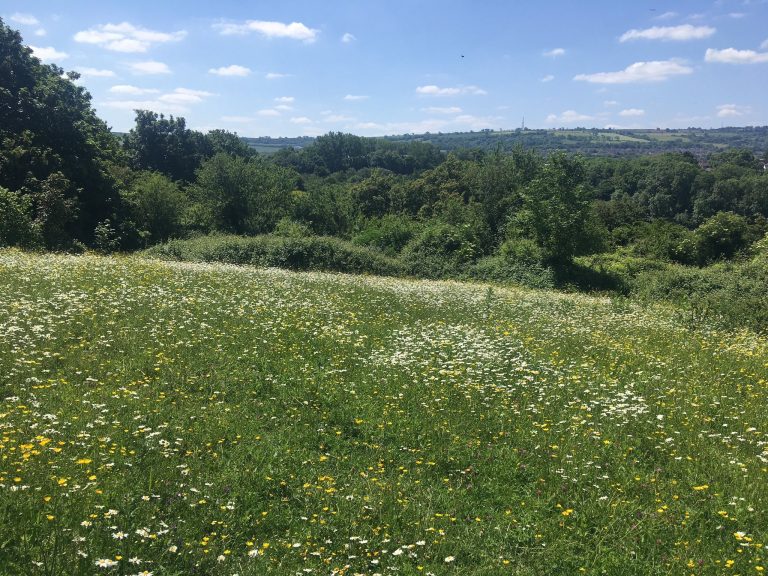 Plans have been refused for 144 new homes on a South Bristol wildlife haven on a dangerously steep hill. Developers had applied for planning permission from Bristol City Council to build the new houses and apartments on the Western Slopes in Knowle West.
Lovell Homes was planning to build the homes in between Novers Hill and Hartcliffe Way, on a steep hill with fields and woods where bats, otters, badgers and birds of prey have been spotted. But their plans were refused due to road safety concerns and just how steep the hill is.
Campaigners also raised fears about the harm to local wildlife, as the centre of the site is a protected Site of Nature Conservation Interest. SNCIs are protected areas of wildlife and natural habitats, however other parts of the Western Slopes were also allocated for housing in the Local Plan.
Philippa Howson, a council transport officer, said: "If you lived there and you were a regular alpine climber, you would probably have no problem, you would probably enjoy living there. But for the average person it would be strenuous to bring your shopping back, or just day-to-day living. It's quite a trek to any public transport so you would be car-dependent."
The developers were planning to provide 30 per cent of the new homes as 'affordable', these would comprise 33 homes as social rent and 10 homes as shared ownership. They would have also built a play park and public open space.
But planning officers recommended that the plans be refused, warning that future residents would rely on cars, and narrow shared pavements in the development would be so steep as to be unsafe for pedestrians, cyclists and wheelchair users. Councillors on the development control B committee voted to refuse planning permission on Wednesday, July 19.
Developers have been trying to get planning permission to build on the site for more than half a century. But campaigners from the Friends of the Western Slopes claimed 700 trees would be chopped down, and said the site was a key natural habitat in South Bristol and important for a wide variety of wildlife.
Michelle Ruse said: "I live immediately next to the woodland on Novers Hill. The woodlands are extensive with badgers, foxes, bats, slow worms and many different types of birds, including blue tits, chaffinches, jays, wood pigeons and even buzzards. The loss of this woodland would be a disaster."
Sue Chubb added: "Novers Hill is such an important green corridor, rich in biodiversity. It's important for recreation, mental health and wellbeing — a green sanctuary in one of the most heavily polluted, deprived and congested areas in South Bristol. We must value and protect our existing green spaces."
Nobody from Lovell Homes attended the committee meeting to speak in favour of their plans. Writing to the council, a spokesman for Lovell Homes said: "We have sought to deliver much-needed housing upon these allocated sites, including a policy-compliant level of affordable homes, which the committee will know is a rarity in South Bristol. The scale of the housing challenge facing the council is formidable.
"The lack of sufficient housing for the city's needs has serious impacts upon Bristol. We acknowledge the site is steep and this results in the need for engineering interventions, as well as gradients in some locations beyond optimal levels. There are many examples of such gradients across the undulating cityscape of Bristol."