Bristol won't bring in parking levy to fund transport as council forced to publish report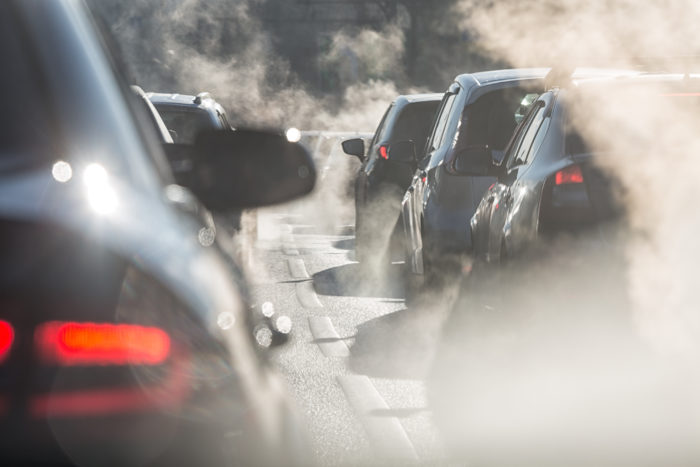 A plan for a workplace parking levy has been dropped due to inflation and a lack of "funding and ambition" for a mass transit system. Bristol mayor Marvin Rees said "now is not the time" to create further costs for drivers already struggling with the cost of living crisis.
Details of the workplace parking levy (WPL) plan were finally published on Monday, 7 August, after a judge ordered Bristol City Council to publish its report into how it could work. The report found a levy could raise millions every year to invest in the city's public transport network.
A WPL would charge businesses for every employee parking at work, in a bid to encourage commuters to use public transport and cut congestion and pollution. A levy in Nottingham introduced a decade ago has raised more than £83 million for improving public transport.
Writing on his blog, Rees said: "With high inflation during a national cost of living crisis, now is not the time to create more costs for people. Others will say that today is an ideal moment to hit teachers, nurses and other Bristolians parking at schools, hospitals and other workplaces in central Bristol for hundreds of pounds, if not more. They are wrong.
"Bristol has in recent years, like the rest of the world, seen major changes in working patterns during and following the pandemic. These patterns will also have been impacted by the introduction of the Clean Air Zone, for which our administration recently secured another £11 million to help people and businesses upgrade to compliant vehicles.
"A study was done into the idea of a WPL, which is lacking any modelling incorporating those major factors for its potential effectiveness. It remains incomplete and — with the current stalling of the funding and ambition to take a mass transit system forward — we have no plans to introduce this charge."
The council initially commissioned the report, at a cost of £30,000, in 2021 as a potential option for funding upgrades to Bristol's public transport network. Since then the council has been battling a freedom of information request, on the grounds that it was informing policy development and part of a wider piece of work, which was yet to be published.
The freedom of information request was made by Green Councillor Ed Plowden, representing Windmill Hill. When his request was repeatedly refused by the council and the Information Commissioner, he appealed to the information rights tribunal who sided with him earlier this summer. He said a levy could be used for "transformational transport changes".
Writing on Twitter, Cllr Plowden said: "Glad that the report has finally been released after I had to get a judge's order to do so. Sad to see it done with such bad grace when the administration stated in 2021 it should be debated in public. Please don't believe any twisting or misrepresentation of Bristol Greens policy.
"Bristol Greens need time to consider this report, and may well be underwhelmed by it after such a fight to get to see it. But be very clear: if we ever consider this approach, we absolutely would use any revenue raised to support transformational and rapid transport changes."
The long-awaited report was produced by Nottingham City Council — which itself introduced a WPL in 2012, although this isn't charged to the NHS. Money raised has been spent on electric buses, expanding a tram line and regenerating a train station.
A levy in Bristol would likely be charged on about 9,000 parking spaces at city centre workplaces, according to the report. While up-to-date estimates for charges or revenue weren't given, the report noted that an annual First Bus travel pass in Bristol used to cost £715 — which "should be taken into account" when setting the rate charged with a parking levy.
The report said: "Bristol City Council is well positioned to progress with the development of a WPL. The drive, vision and ambition of Bristol City Council is exciting and will clearly lead to a high quality, sustainable transport system in Bristol."
Rees slams on the underground
While announcing that the council would not introduce a WPL, Rees also hit out at critics of a proposed Bristol underground and says the alternatives would mean having to bulldoze shops on one side of Church Road.
The city's mayor says tunnels are required in denser areas and that without them, traffic would also have to be banned on Gloucester Road if a much-needed mass transport system for the region is to be created.
Rees said that funding and ambition for such a scheme had stalled. And he labelled news stories that revealed an underground could cost more than £18billion – based on the findings of a secret report commissioned by the West of England Combined Authority (WECA) that were leaked to the Local Democracy Reporting Service (LDRS) – as "sensationalist".
The mayor wrote: "Bristol's transport challenges require bold action. Big ideas.
"We need to continue to transform the way that Bristolians can move around our city, by giving people an affordable, reliable alternative to their cars."
He said last week's opening of the city's first new railway station in almost a century at Portway park and ride was a real achievement, with construction work at Ashley Down station well under way and plans progressing for more new stations at Henbury, Filton North, Ashton Gate and St Annes.
Rees said: "This major investment in rail is generationally important, not least as we continue to tackle the climate crisis.
"But, compared to similarly sized cities, all those stations opening would still fall short of what Bristolians need and deserve: a mass transit system fully segregated from other modes of transport to ensure its reliability.
"To deliver a segregated system, we must include underground sections where there is no reasonable other option.
"Where there is available land, we can build segregated corridors but, in denser areas, underground sections are the only workable option.
"What those who oppose any underground don't tell you is that the alternative is closing Gloucester Road to all other traffic or knocking down the shops on one side of Church Road."
He said that two Weca feasibility studies, which the Bristol City Council mayor published on his blog last November, showed tunnels were "both deliverable and affordable".
"As with all modern, major projects, this would require a mix of funding sources including from national government," Rees said.
"But the productivity pay-offs would be enormous, and the system would be profitable for operators and investors.
"There has been some sensationalist coverage of a flawed, leaked report that suggests that cost of a mass transit system for our city region is £19billion.
"In reality, a properly costed plan, where underground is only used in densely populated areas, suggests more like £7billion.
"When London, where most of the tube network is above ground, recently got its most recent mass transit line, the Elizabeth Line, it cost £19billion, so why shouldn't Bristol be demanding the necessary investment."
Although the mayor released the two WECA reports that were more favourable to the idea of mass transport involving tube sections, he did not publish the third which put the cost of an underground between £15.5billion and £18.3billion, depending on whether the vehicles were buses or light rail/trams.
This does not include how much it would be to buy land, demolish buildings, some legal fees or a tunnel-boring machine. WECA has kept this report under wraps, apart from one section that outlines the financial implications following pressure from the LDRS to release it in the public interest.
The report says the price tag for an overground network would be 10 times less, between £1.5billion and £1.8billion. It says that money from passenger fares would generate a profit of £5billion to £10billion over 60 years, although the building costs would still mean a huge overall loss.