Rising demand and falling donations causing shortages at Bristol food banks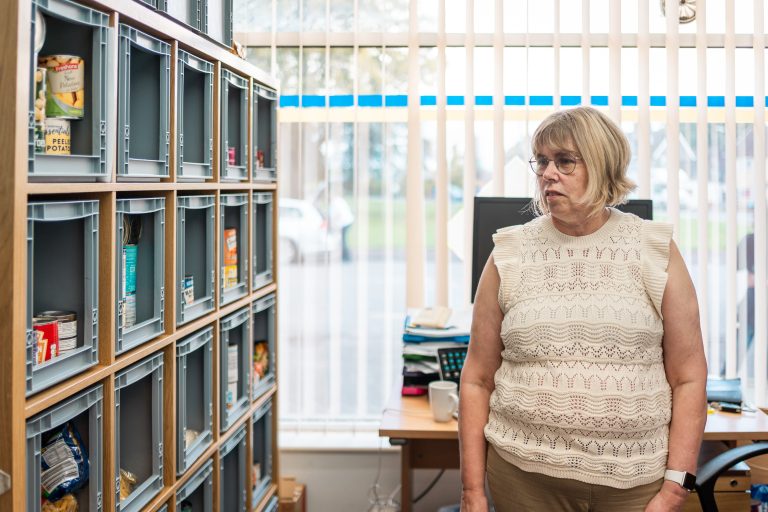 "I think for us, the food has started going down since probably the beginning of the year," says Janice Suffolk, the manager of Juice Community Project in Cadbury Heath. "Food's going down, but demand is going up."
Juice is a charity providing food bank services alongside mental health support to local residents. Its office is situated on the corner of the 'Banjo Island' estate on the eastern edge of Bristol, known for its two-up-two-down council houses and close-knit local community.
Suffolk tells the Cable that in a recent week the charity provided seven emergency food parcels in a single day. Ordinarily they hand out only around eight a week of the parcels, which include three days' worth of nutritionally balanced food.
"It's not just families on benefits who are needing help," Suffolk says. "It's families that are just above the typical poverty line, ones that don't have access to things like free school meals, they are struggling as well."
Suffolk notes that food prices are particularly affecting mothers and their children in the run-up to the summer holidays. "We have a lot of stressed families – mums who have been in are very teary, worrying about the upcoming school holiday." Over the summer, Juice runs a Fit and Fed program where both parents and their children can pop in for activities and lunch.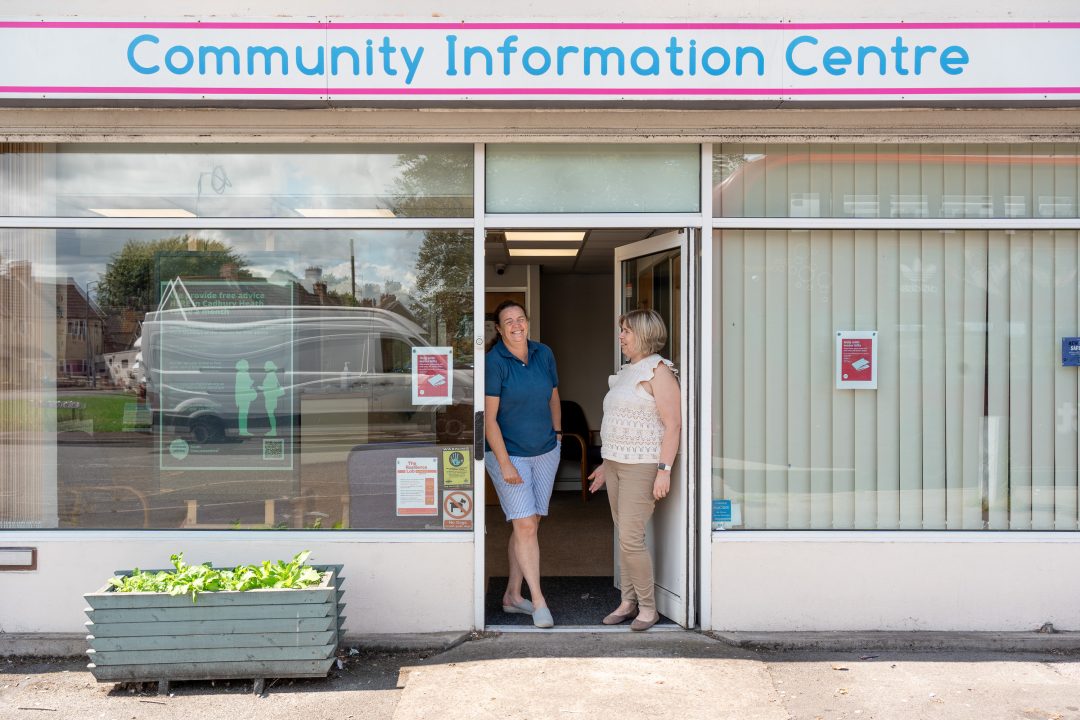 But Juice is just one of many food banks and similar charities across Bristol being forced to deal with mounting pressure as the cost of living crisis bites. And declining donations are making it even harder for some of these vital services to cope.
Statistics provided by The Trussell Trust, a nonprofit whose aim is to reduce the need for food banks in the UK, showed between April 2022 and March 2023 the number of people who used food banks for the first time was a staggering 760,000.
The stats also showed that almost 3 million emergency food parcels were distributed by food banks across the Trussell Trust network in the past 12 months. This is said to be the most ever to be distributed in a single year.
Scaling back after the pandemic
It's a grey day in Bristol when the Cable visits the Matthew Tree in Filwood, a charity that provides food and crisis support to local residents and the wider Bristol community. Despite the drabness of the weather, Mark Goodway, founder of the Matthew Tree Project, offers us a warm welcome.
It's instantly apparent that Goodway has immense enthusiasm for the charity's work, but his smile disguises the difficulties that they've faced as an organisation in the last two years.
The Cable visited the Matthew Tree in autumn 2021 at a time when the charity, which acts as a food bank as well as providing crisis support, was forced to expand its services at a considerable financial cost. "It was a huge issue," recalls Goodway.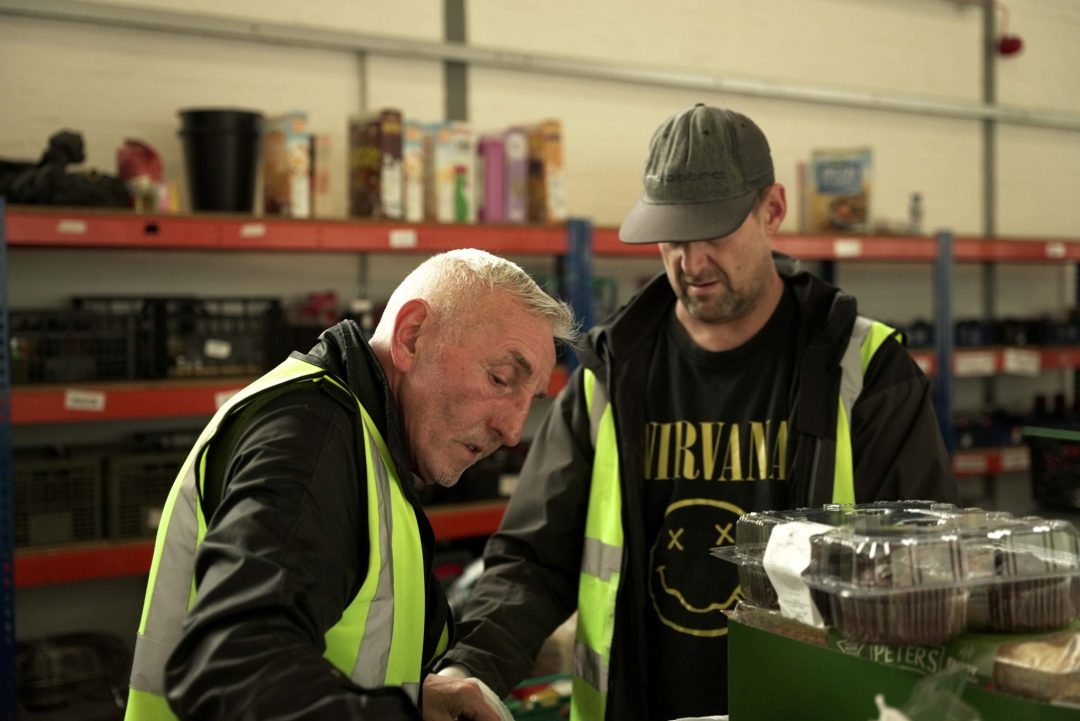 "In February 2020, we were supporting about 320 people. In a matter of six to eight weeks, that went up to over 600, and our funding had disappeared overnight."
The Matthew Tree had previously relied on donations from supermarkets and the public to replenish its food sources. But Covid restrictions meant people weren't shopping in stores and rising costs post-Brexit also meant people were no longer buying extra with their weekly shop to donate.
The charity saw its donations dwindle drastically during the first lockdown, forcing it to restructure its way of working. "In a matter of two weeks, we completely transformed into home delivery of the food and crisis telephone support," says Goodway. "We couldn't have our team come into the office, so we had to get computers they could use remotely. It literally more than doubled our operational costs."
The rising demand and costs during the pandemic forced the Matthew Tree to dip into its reserves. "We were in this horrible situation where we were this huge operation," Goodway says. "And then it became quite clear to us that we were not going to be able to continue that operation. It just cost too much."
In April 2022, the charity's reserves became so low it was forced to make the decision to close several centres across the city and ask people to return to visiting in person at the Filwood office for support.
Though not the same large warehouse the Cable visited back in 2021, the office in Filwood is a bright space with a communal coffee area and separate food store that acts as a 'shop'. It's somewhere that people accessing services can come and take what they need.
As Goodway shows us around, he explains how the charity consulted with staff, volunteers and families on what to do next. "We don't have the vehicles, we don't have the warehouse to house the food supply… What was on the table was to close down completely, or continue to provide a service the best we can with the resources we have, and they all voted for that."
The half-filled shelves give a picture of the current shortages. "Where we used to provide a family with a whole week's worth of nutritionally balanced meals," says Goodway. "We now ask them what they actually need, and we provide that."
Falling donations and rising demand
Across the city in Horfield, North Bristol and South Glos Foodbank, which is part of the Trussell Trust food banks network, is also having to deal with a decline in donations as a result of the rising cost of living. Shauna Booker, food logistics manager at the centre, says: "I think it's less about the pandemic and more about the cost of living crisis. We've seen a massive increase compared to last year of clients, but a decrease in the food."
Booker says the number of working people needing to use food banks is also on the rise. "We've seen a lot more people who are employed as well, and just can't, for whatever reason, make ends meet."
She adds that in June the food bank received 8,400kg of food in donations, but this was only about half of what it had to give out. "Before, we were receiving a lot of food donations, and maybe not as many monetary donations, but then that's swapped a bit," she says. "We are still getting monetary donations – and we're buying a lot of food now."
Steve Baker, who is the development and relationship manager at south and east Bristol's food bank In Hope, says it is experiencing shortages across the majority of food supplies. "We're prioritising products that are deemed as essentials but even so, the stock checks we do are getting quicker each week, as there is less and less food."
Baker adds that In Hope is running out of some foods altogether. "In the last week we have run out of tinned fruit, tinned potatoes, tinned fish and tinned meals," he says.
"The incredible thing, however, is that donations have stayed relatively similar to this time last year, which shows the generosity of the Bristol public!" he adds. "The reason we are struggling is because the demand for our services is higher than the amount of food being donated."
In June 2022, In Hope received 8,200kg of food donations and gave out 8,140 kg of food. In June this year, donations remained similar, but the food bank had to distribute 25% more supplies – a total of 10,258 kg. This meant the charity had to purchase more than a tonne of food itself.
During the financial year of 2022/23, In Hope supported 7,175 people. Around a third of these were children, many of whom have visited the food bank on multiple occasions.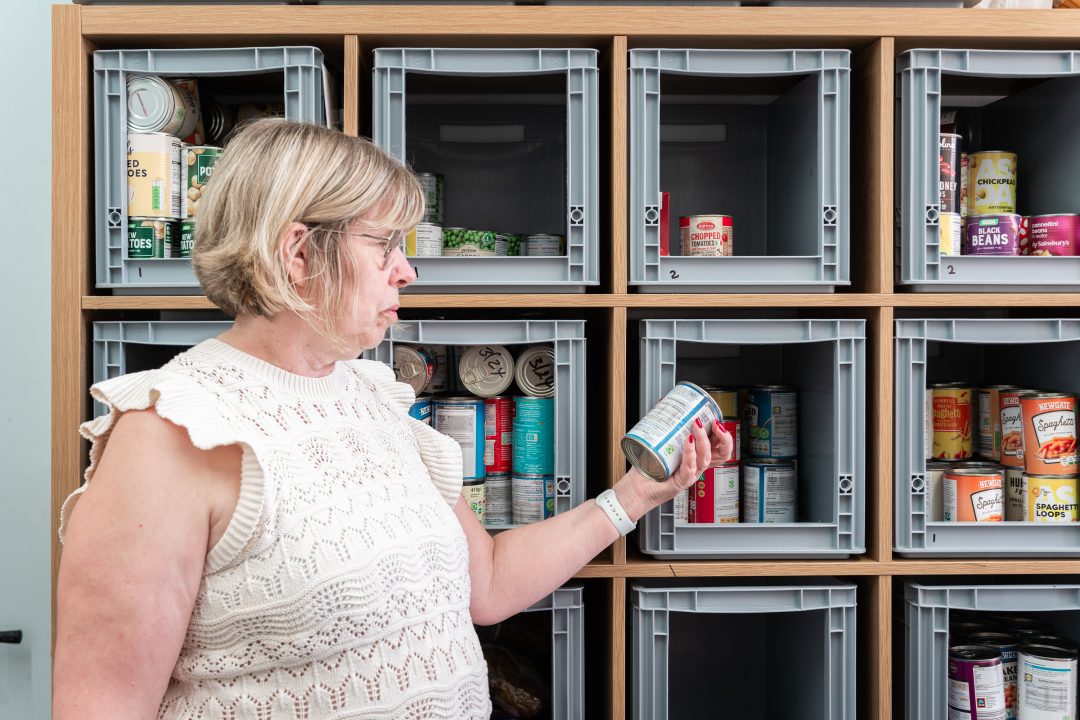 Back in Cadbury Heath, as well as families Juice also assists the large population of elderly residents. While Suffolk chats to us in one room, an elderly man is accessing services in another. She says elderly people don't want to be a burden but since the increase in food prices they're struggling to make their pensions last from week to week. "Often they'll just need topping up. They'll say, "I just need a little bit because all the bills have happened to fall on this week.'"
On what the future looks like for Juice, Suffolk says the local community have really pulled together, enabling the charity to stay afloat in the face of rising demand.
"Sustainability, I think we just have to find funding where it's available. We've had a lot of individuals donating money, which is really interesting. But we're lucky we have local people and businesses who are great."