Community union's intervention sees housing association eviction halted amid disrepair claims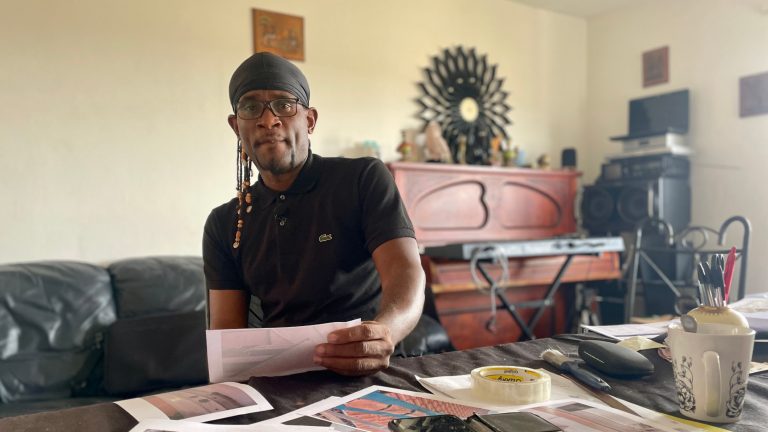 A planned eviction of a Cliftonwood man from his housing association flat has been halted indefinitely after the community union ACORN intervened.
ACORN representatives yesterday (September 14) supported Steeve Maville to come to an arrangement with the local social landlord LiveWest over rent arrears believed to run into thousands of pounds. Earlier in the month, union members had staged an eviction resistance to stop bailiffs gaining access to his home.
Steeve, 42, a roofer and carpenter whose first language is French, had faced being kicked out of the flat where he has lived since 2019.
He has argued that LiveWest failed to communicate properly with him over managing and repaying his debt, which resulted partly from work lost during Covid. Steeve has also claimed jobs fell through after Bristol City Council failed to fulfil a commitment to help him grow his business through a coaching scheme – something the council told the Cable it could not find a record of.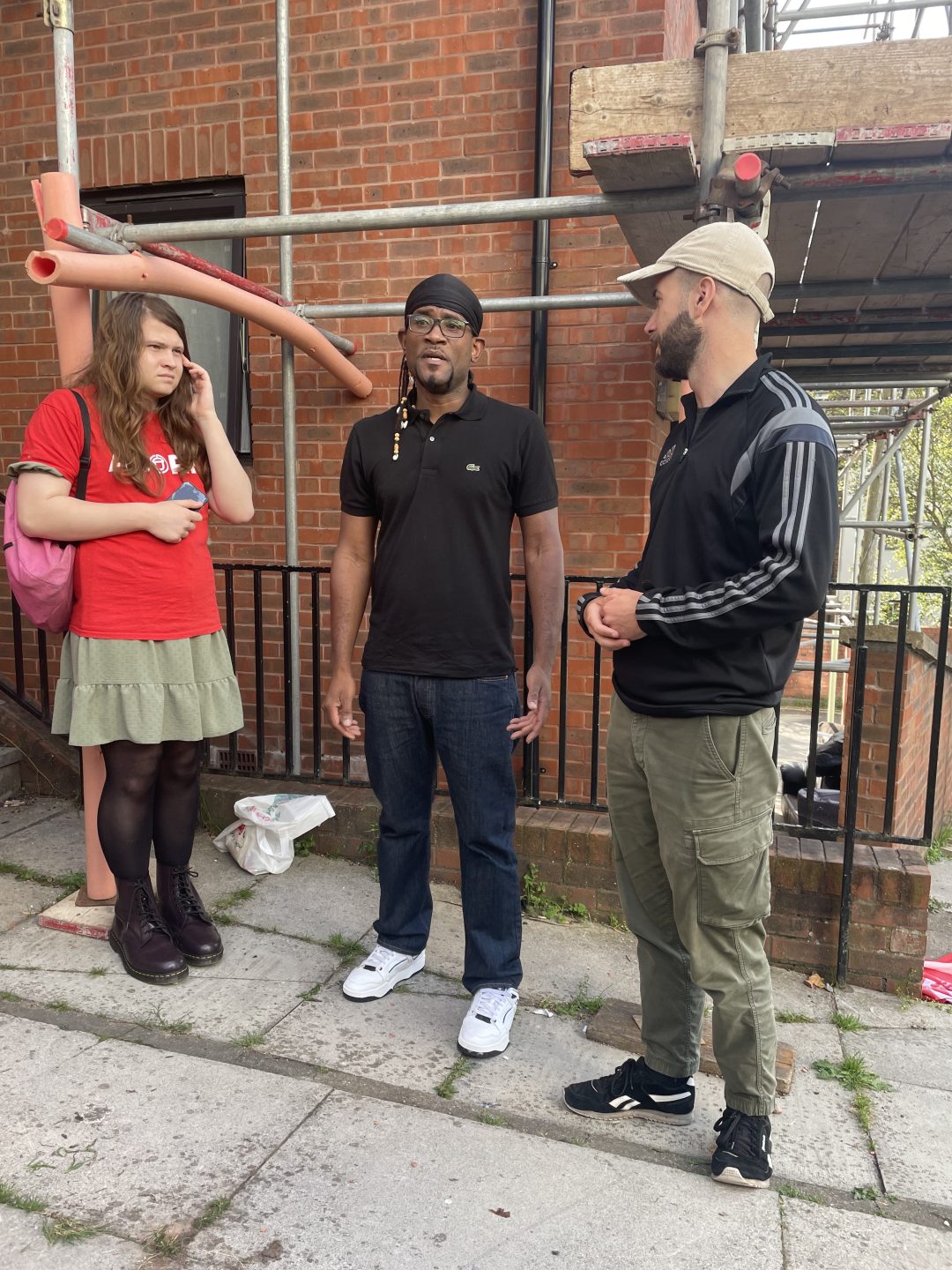 A survey of housing association bosses carried out this year revealed that more social housing tenants are in arrears now than during the pandemic. The research warned of a looming "rent arrears epidemic", with more and more people struggling and falling into debt amid the cost of living crisis.
LiveWest told the Cable last week that Steeve had "not engaged with us or taken up additional offers of support", and that it only ever applied for eviction as a "last resort".
ACORN became involved after a possession order was granted in court, with members gathering outside Steeve's block on 5 September to prevent bailiffs entering.
"I hope we can come to agreement [with LiveWest] – I do not like conflict," Steeve told the Cable at the time. He added that he feared he would be forced to live in his van during the winter, as he had done before being offered his flat, if the eviction went through.
Disrepair allegations
Aside from the arrears dispute, Steeve has claimed that his landlord has failed to carry out basic repairs and maintenance to his top-floor flat, and that neighbours have experienced similar problems.
During our visit to his flat, Steeve showed us evidence of water seeping from his toilet, mould and damaged plaster. He said housing officers had previously promised to arrange for repairs to be carried out.
Steeve alleged his electric heaters do not work properly and that he often does not have sufficient hot water. "If I need a quick shower, it is a cold shower," he said. He also said power surges from sockets had damaged items of electrical equipment.
Over the past two years the social housing sector has been rocked by a series of investigations exposing shocking living conditions in poorly maintained homes.
In November 2022, an inquest into the death in 2020 of two-year-old Awaab Ishak found the toddler had died from prolonged exposure to mould in his family's Rochdale housing association flat, which the landlord had claimed was down to their lifestyle.
The tragedy prompted the government to issue new guidance this week to social landlords, on the health implications of damp and mould in homes. It was published the day before a group of Bristol mums marched to council offices to protest against "horrible" conditions in their flats in St Jude's.
LiveWest told the Cable on 6 September that Steeve had not been in contact to report any repairs issues.
"If there are any repairs needed, we would ask him to contact our customer services team so we can address these," a spokesperson said.
Sam Kidel, an ACORN member defence organiser, said yesterday that LiveWest had now "agreed to take action on repairs [in Steeve's flat] that have been outstanding for several years".
Kidel said ACORN had not sought to establish which repairs had or had not been previously reported, but that the "main thing for us in the negotiation was that [LiveWest] have committed to take action immediately".
"They have also waived hundreds of pounds of court fees," he added. Kidel said a "realistic" payment plan had been agreed with Steeve that meant any further eviction proceedings were "off the table for now".
He said that LiveWest had also committed to provide Steeve with an interpreter in all their future communications with him.
The Cable has approached LiveWest for further comment.
Are you a social housing tenant or resident living in the Bristol area and affected by poor housing conditions? Please contact our reporter Alex Turner at alex@thebristolcable.org if you'd like to discuss your situation in confidence.