'The sector won't survive much longer': can Bristol's indie cinemas regain their pre-Covid highs?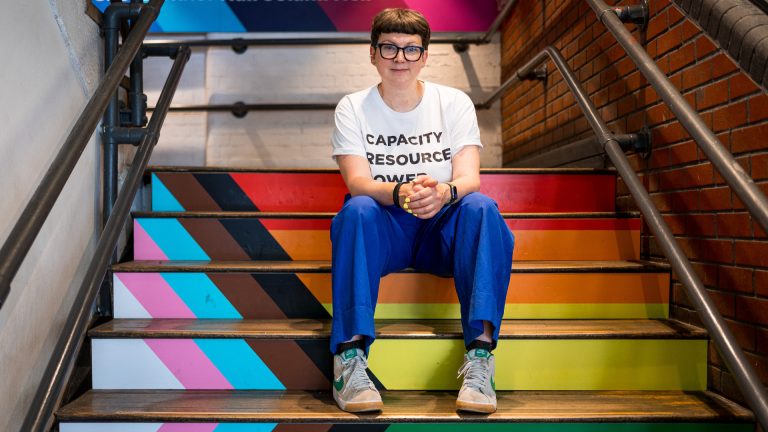 "Looking at the next two financial years, I am struggling to see a way we can keep growing our income to keep pace with inflation,' wrote Clare Reddington, CEO of Watershed, Bristol's biggest independent cinema, on X (formerly Twitter) earlier this summer.
The tweets from the well-known cultural venue's boss served as a blunt warning that cinemas face an uphill battle to stay open in an era of home streaming platforms.
UK cinemas' incomes were decimated by Covid lockdowns: earning £333.2 million in 2020 compared with £1.3 billion in 2019.
Despite 2022 income starting to approach pre-pandemic levels, an unexpected financial plateau in the first half of 2023 has led multiplexes and independent cinemas alike to question if cinema will ever reach the heights of pre-pandemic admissions.
On top of this, independent films and heavyweight dramas, which the Watershed prioritises, have been hit hardest.
'The government doesn't see cinema as part of culture'
"When Covid hit we had our best-ever financial year," says Watershed cinema curator, Mark Cosgrove. "There was this constant growth curve."
In 2019 and early 2020, independent film and serious dramas were thriving. British war film 1917 was breaking £44 million at the UK box office, and Parasite – a Korean language thriller – won Best Picture at the Oscars.
But Covid restrictions saw UK cinemas' incomes take a battering, with 2020 box-office takings falling by three-quarters compared with the year before.
Now Watershed's audience is down roughly 20%, and Oscar-worthy dramas, once its bread and butter, are struggling to find an audience. This is compounded by the cost of living crisis, which has raised costs by 20%, according to Reddington.
The rise in costs could be counteracted by the Watershed's partial public funding, with £800,000 coming from organisations such as Arts Council England and the British Film Institute. But this funding has not kept up with inflation.
Financial help from higher up seems unlikely. "Unfortunately, the government doesn't see cinema as being part of culture," says Reddington. The Watershed is not eligible for the same creative industries tax relief that museums and galleries enjoy.
It plans to lobby for this and for further help. Without tax relief and additional public funding the whole sector "won't be able to survive much longer", according to Reddington.
Road to profitability
Among many goals the Watershed is striving for, such as carbon neutrality, profitability now comes first.
"We're spending reserves while we try to find a business model that works," Reddington says. While the Watershed scrambles to find a business model that enables fair pay for employees and room to invest in infrastructure, some steps towards profitability are already in place.
A change to the ticketing system, with an online booking fee and increased fee for one-off special events, are among recent developments. These changes were in response to "existential" heating bill rises, according to Cosgrove.
Other measures include starting to sell branded merchandise, and screening Hollywood blockbusters such as Spiderman: Across the Spider-Verse and the upcoming Barbie film.
"Watershed doesn't usually show mainstream films unless there's a really good reason," says Reddington. But if there isn't an uptick in business soon, how long will it be until they become more of a fixture?
'Cinephile energy'
One Bristol cinema that hasn't got profitability on its mind is the Cube, near Stokes Croft. The volunteer-run cultural space bought the freehold on its building in 2014 after a successful crowdfunding campaign. Even so, the pandemic has affected how it operates.
Dave Taylor-Matthews, a volunteer for more than 10 years, speaks of the Cube's decision-making and programming being "powered by people [who volunteer] meeting… [over] tea or beer".
When the pandemic struck, it "really collapsed a lot of those conversations," Taylor-Matthews explains.
This, coupled with the reduction in hours of regular volunteers, led to a reduced weekly programme – making it trickier for the Cube to thrive.
But despite the difficulties facing cinemas, the outlook in Bristol is not all doom and gloom.
Bristol's former IMAX is seeing a revival, with multiple festivals screening classic and cult films there. Meanshile 20th Century Flicks' Forbidden Worlds Festival, the official Cary Grant film festival and Watershed's Cinema Rediscovered all have used or will be using the IMAX soon.
The city remains a thrilling place to live as a fan of cinema. "There's such a brilliant cinephile energy around Bristol," says Cosgrove. "You can [screen] what might appear obscure or niche, but actually there's an audience for it."
Even so, enthusiasm for independent films in Bristol may not be enough. Audience numbers are still considerably down, and could be for the foreseeable future.
Venues like Watershed and the Cube are important cultural spaces, as essential as any gallery or museum in Bristol. They deserve not only to survive, but to flourish.