A year on from fires, delays to safety works are leaving tower block tenants shivering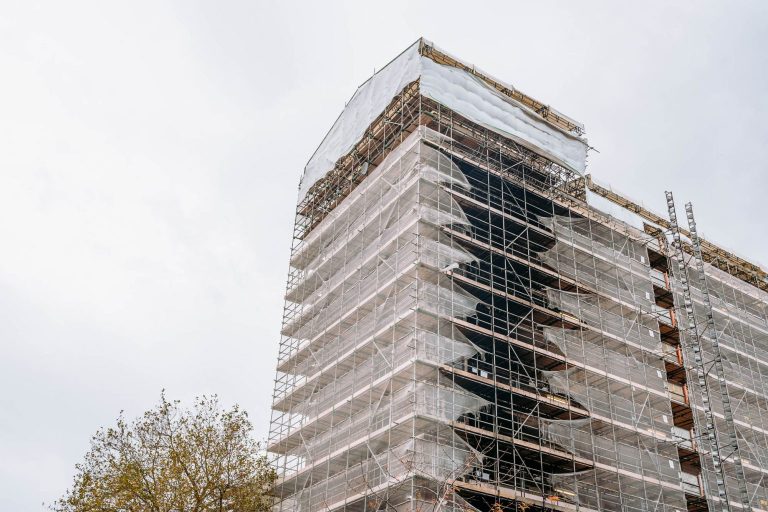 When a fire broke out last year at Eccleston House in Barton Hill, people were trapped in their homes as smoke filled the tower block's corridors and flames took hold of the exposed insulation fixed to its exterior walls.
Six people were injured in the blaze, which happened just under a month after a fatal fire at Twinnell House, another council highrise nearby, heightening the already serious safety concerns of tower block residents across Bristol.
It was the expanded polystyrene (EPS) cladding system, which is used on more than half of the city's council tower blocks, that allowed the blaze at Eccleston to spread so easily and rapidly through one side of the building.
A Cable investigation later found that Bristol City Council, which owns and manages the block, had been warned years earlier about the dangers of the material, in fire safety reports commissioned following the Grenfell Tower tragedy.
Following the Eccleston House blaze last October, the local authority committed to removing the dangerous material from 38 of its blocks and rolled out emergency measures to improve safety in the meantime, including waking-watch patrols.
But the huge project, which also includes the rollout of sprinklers and alarm systems, could take a decade to complete and will cost tens of millions of pounds – at a time when the cash-strapped authority needs to make cuts to its budget.
More than that, slow progress or delays to construction work where cladding has been removed means residents are facing a winter without insulated homes and – in already draughty, damp conditions – are worried about the cost of heating.
A year on from the fires, the Cable quizzed Bristol City Council's housing chief, Tom Renhard, on progress made so far, and asked questions which have so far been ignored from residents who still feel the council – their landlord – isn't doing enough.
Not meeting living standards
Residents of Gilton House, a tower block for over 60s in Brislington, filed a formal complaint against the council in September claiming, among other things, that they had been "misled" over the timescale of improvement works.
Gilton was the first of the city's towers to have its cladding removed. But due to delays residents are now facing a second winter without insulation on their homes, which spells rising energy bills during the cost of living crisis.
The work was initially due to be completed in July, but residents have now been told it won't be finished until at least the second half of next year. Some plan to stay with relatives or friends because they can't face another winter in the building.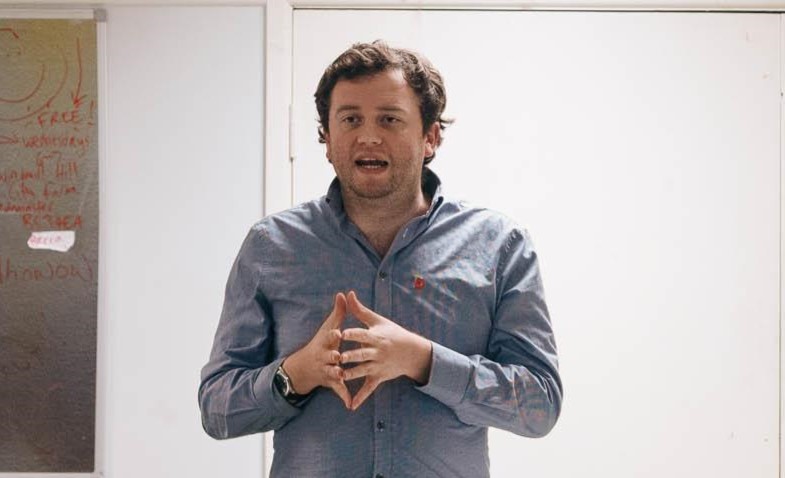 "Gilton House is a block… reserved for the over 60s and contains elderly and vulnerable residents… some are on medication which makes us susceptible to cold," the complaint reads, saying the council is failing to meet its duty of care.
Residents say that during the ongoing work, their flats do not meet living standards set in The Decent Homes Standards, the Homes Act 2018 and Social Housing Act 2023.
Tenants of Eccleston House, where the cladding system has also been removed but not replaced, have also told the Cable they are worried about not being able to afford to heat their homes over the winter.
"We've had the fire, it affected all of us, still is, and the ongoing problems with safety, and now the cost of our energy is going up because our flats aren't insulated," on resident, Kim, tells the Cable. "The council has told us nothing about how it will support us."
This is an issue that victims of the wider UK cladding scandal have been impacted by for years. In Salford, Greater Manchester, one block that had Grenfell-style cladding removed in 2020, is still without proper insulation this year.
Housing associations and councils have in some cases provided payment or rebates to cover the cost of energy after unsafe cladding was removed. But this has not always been the case.
Asked by the Cable if and how the local authority would support residents in blocks without cladding with their energy costs and colder conditions through the winter, Renhard did not provide a definitive answer.
He said support is being reviewed as part of the authority's budget setting process, and that residents "will be informed of the outcome as this is finalised over the coming months".
Renhard added: "Major works, by their nature, are going to have an element of disruption… what we feel is, it's right that we focus on getting on with those works to make sure we're improving the quality of the buildings."
He said the council was aware Gilton House residents had lodged a complaint. He said he had "requested a review of the project", but provided no further details on if or how works would be sped along.
A difficult journey
Matt Taylor, an Eccleston House resident who was trapped in his top-floor flat during the fire in October and forced to climb out of his window, says he still feels unsafe in his home due to slow progress of the works.
"I'm still worried about the fire situation," he tells the Cable. "There's no plans for sprinklers or anything like that, and waking watch [patrols] ended a long time ago. I thought it would get better, given what they promised, but it's not."
In September, Renhard posted an update on works to improve fire safety in the city's tower blocks on the mayor, Marvin Rees' blog, which included plans for alarm systems and sprinklers throughout the next year.
The various fire safety programmes, he wrote, "are being prioritised on a risk basis, depending on the needs of their block".
Renhard said he recognised the "difficult journey" many of the council's tenants had been on over the past twelve months, following the fires at Twinnell and Eccleston. "There's been lots of passionate discussion," he wrote, "all of it listened to and heard as part of shaping this next phase of our building safety programme."
But while the various blog posts and announcements over the past year outline the local authorities' ambitious plan, the story on the ground is that progress is too slow, and for some, safety fears meant compromising on where they live.
Bronwin also lived in Eccleston at the time of the fire. She, like Matt, was moved into emergency accommodation due to the damage caused to her flat, and she says she was too scared to return.
The 50-year-old council tenant, accepted a new home in Henbury – miles away from her friends and family. "I feel lonely, to be honest, but there's no way I could have stayed in Eccleston because of the trauma of the fire," she says.
'We have somewhere to live, that's the main thing'
Renhard, acknowledging the difficult personal circumstances of some council tenants in the city, said that due to the housing crisis "it's challenging to house everyone in what would be the ideal home".
There are more than 20,000 people on Bristol City Council's social housing waiting list. People are having to make do, with homes that are unfit for purpose, and in the worst cases – unsafe and unliveable.
With this in mind, some residents of Eccleston House had more hopeful words to say about the situation.
Abdullahi, 62, lives in the Barton Hill block with his mother. He says that despite the fire he feels safe in the building and is happy with his flat, and the service that the council provides as his landlord.
"We have somewhere to live…this is the most important thing," he tells the Cable. "The danger [the flammable cladding] has been removed… I can't complain."
Abdullahi says that he's lucky, that he and his mother "don't need much". He acknowledges, however, that others in the block have more complex needs – and that disruption and lack of insulation will have a bigger impact on them.
Independent. Investigative. Indispensable.
The Cable is Bristol's independent, investigative newsroom. Owned and steered by 2,500 members, we produce award-winning journalism that digs deep into what's happening in Bristol. Investigative journalism strengthens democracy – it's a necessity, not a luxury.
As a members co-op, democracy is built into everything we do. We're 100% owned by thousands of Bristol members.
If we can triple our membership, this funding from the people of Bristol would make the Cable completely sustainable.
Join the Cable today