Join 2,500 Cable members redefining local media
Your support will help the Cable grow, deepening our connections in the city and investigating the issues that matter most in our communities.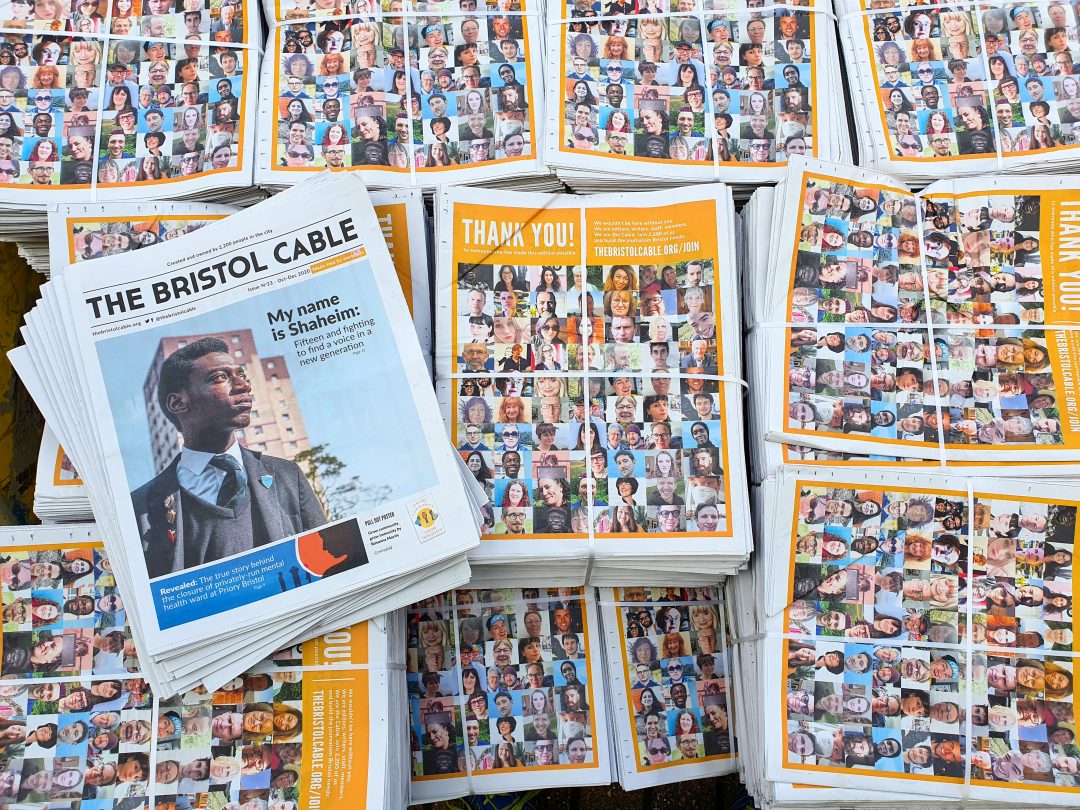 Latest stories
Funding, franchising and finding solutions: exploring south Bristol's bus crisis
In the midst of bus cuts, local residents came together with councillors and transport providers to discuss transport in Bedminster. But is too much responsibility being put on the community to find the solution?
How talking clubs are getting Bristol blokes to open up and be vulnerable
I joined Talk Club and learned I can't regulate my emotions. Then I got schooled by a therapist on toxic masculinity and dangerous role models. But how are you doing, out of 10?
Meet the estate residents picking up trowels and spades to fight harmful social housing stereotypes
A gardening group at Dove Street, one of Bristol's landmark high-rise estates, has battled negative representation in the media, fire safety issues and the threat of demolition – and in the process forged a new sense of community.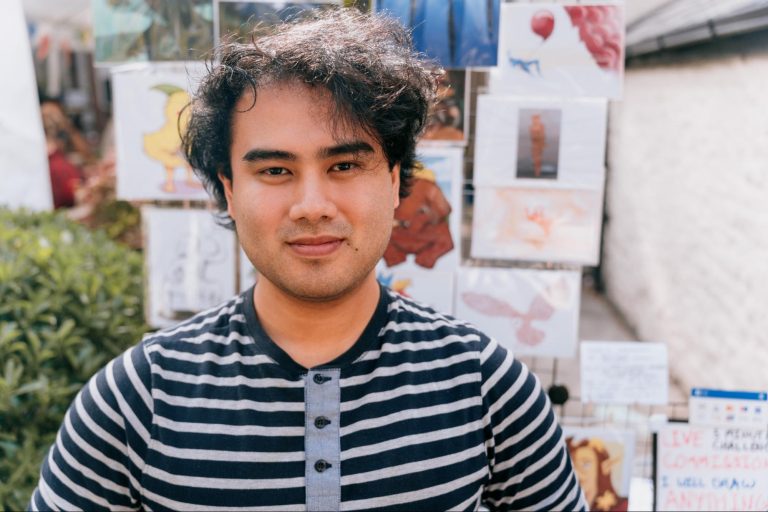 'I am the only artist I know with this niche': the platform supporting Bristol's Asian creatives
WOW Asia is celebrating the work of Asian creatives in the city. The Cable went to their first fair to speak to the organisers and the artists involved.
Listen: Bristol Unpacked, with leftwing rabble rouser and Bristol Transformed co-founder Isaac Kneebone-Hopkins
Julz Davis: checking in on Martin Luther King's dream
Campaigner Julz Davis speaks to the Cable about his Race for Power project to improve racial equity in Bristol, the UK's seventh most unequal city.
Lost opportunities: are inquests failing to prevent future deaths?
Jess Durdy's death followed clear failings by those charged with caring for her, her mother believes, but a coroner didn't see it that way. Bereaved families, campaigners and lawyers say an opaque, inconsistent system needs change.
Inside the Hartcliffe theatre and creative arts organisation giving a lifeline to south Bristol families
Brave Bold Drama breaks down the financial and geographical barriers south Bristolians face in accessing theatre and the creative arts. But its stability is under threat as one of its founders faces eviction.
How do we build cities fit for the future? This is the question we're trying to answer in our year-long series of solutions journalism
People power: how can community electricity grids help tackle the energy crisis?
A small-scale 'microgrid' scheme in Lawrence Weston is helping a group of Bristol homeowners take power into their own hands – but how can we supercharge community energy projects to benefit everyone?
Car-free utopia or burning bollards: how can Bristol build a truly 'liveable' neighbourhood?
Bristol is about to restrict traffic in its first liveable neighbourhood pilot. What can the city learn from the success story of Milan's 'open squares' initiative, and the cautionary tale of Oxford's low-traffic neighbourhoods?
Why Bristol needs to build a sustainable food system – before disaster strikes
Bristol is recognised as a leading city in sustainable food. But with international food systems creaking and the impact of climate change on the horizon, even more needs to be done.
Should Bristol be a high-rise city? This series tells the stories of residents of an Easton tower block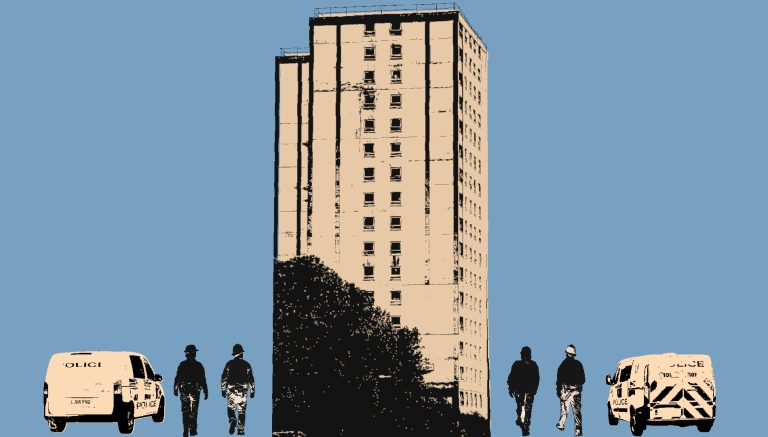 After the fall: a death at Lansdowne Court
A vulnerable woman falls to her death from a tower block. Her partner is present. In this special Cable investigation, we try to find out what happened to Shannon Beirne.
Fascinating and challenging conversations from characters on big topics facing the city and beyond.
Listen: Bristol Unpacked with Bristol Cathedral's city chaplain Phil Nott, a reverend on a mission for social justice
Reverend Nott does not fit the stereotypical image of an Anglican priest. How can this LGBTQ+ ally, and outspoken voice on the Church's historical role in racism and injustice, work with an institution steeped in conservatism? 
Listen: Bristol Unpacked on raising the next generation through a nursery crisis, with local head teacher Sam Williams
Nurseries are key to children's development, but the sector is facing a protracted crisis of funding and stability. Neil asks head teacher Sam Williams how to give kids the best start.
Labour's Nicola Beech on who's getting the best deal out of the city: developers or the public?
Why does it sometimes feel like developers are giving the council the runaround? Neil chats to councillor Nicola Beech about the crucial but complex world of city planning.
Uncovering injustice and wrongdoing
Revealed: Carpentry firm that switched names and pocketed deposits now under investigation
After reporting on a shadowy online firm that regularly changed names and owed multiple customers hundreds of pounds last year, the Cable has found evidence linking it to a new business that also keeps shifting its identity.
'Crisis' extends housing misery for Lockleaze buyers, as L&G admits mould issues on sister scheme
Modular homes at Legal & General's Bonnington development will be taken off their foundations, leaving buyers waiting up to a year, while serious mould problems had to be fixed at another scheme in Yorkshire, the Cable can reveal.
Rogue landlord yacht owner turns to Airbnb after fleecing tenants' of their deposits
Thomas Flight, whose Miss Conduct yacht sits in Bristol Harbour, has been convicted of a series of offences against his previous tenants but his properties are now on the short-term let market.
Is CCTV the answer to Bristol's knife crime epidemic?
This spring Bristol City Council passed a motion on knife crime, brought by a councillor who lost a friend in an attack in Castle Park. A commitment to increase CCTV grabbed headlines, but will this help? And what else can Bristol do to address the epidemic of violence?
How can workers turn strikes into wins?
As the cost of living crisis bites, recent months have seen the return of mass strikes. While the cards are stacked against workers, they have won important victories – how have these been achieved, and how can we build on them?
How to escape the coronation farce? Celebrate King Charles's ex at a Big Gay Diana Party
London right now is a hellscape of coronation doughnuts. Thankfully in Bristol this weekend you can escape the royal wankfest – and instead embrace the Princess of Wales, hearts and gays
Watch: 'I was a conspiracy theorist for 15 years. Now I'm on a mission to bring others back to reality.'
Brent Lee Regan from Bristol describes his journey down the rabbit hole of internet conspiracies and back to reality, and how it led him to creating his podcast explaining how conspiracy theories work.
Race, language and labels: what do people really think about the term 'BAME'?
The government announced last month it was dropping the problematic term, but is it still useful in certain situations and are diversity initiatives still needed?
'People are scared': A Russian who opposes war speaks out on state-controlled media and economic collapse
With the war in Ukraine entering its third week, this is what's happening on the other side of the border.
Popular series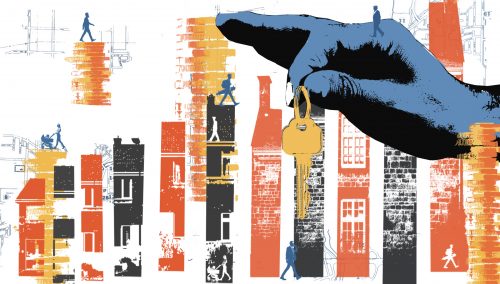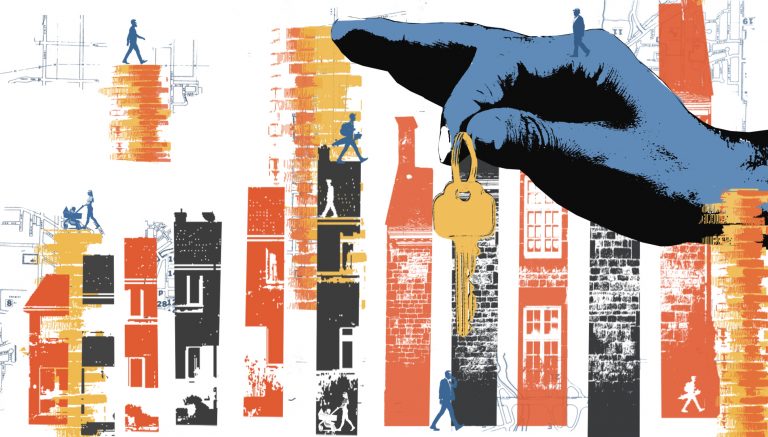 In Disrepair: Bristol's broken renting system
This series will tell the stories of renters in Bristol, dig into how the pandemic has affected the crisis, and, crucially, what can be done about it. We will join the dots between local issues and the wider housing crisis in the UK, holding the council and central government to account on pledges for action.
Bristol History Podcast is dedicated to exploring various aspects of Bristol's history, hosted by Tom Brothwell. Produced in partnership with the Bristol Cable since April 2018.
Listen: Sabrina, goddess of the River Severn
Nicola Haasz discusses the origin myths of Sabrina, goddess of the River Severn, and the cultural responses the river has elicited through history.
Listen: How hundreds of squatters responded to the housing shortage after the war
Author Eugene Byrne discusses the mass squatting movement in Bristol in the summer of 1946, which saw saw ex-military bases occupied by hundreds of people who found a direct solution to the housing crisis.
Listen: The Bristolian Refugee by Sam Sayer
Your Bristol Life is a new series of five podcasts shining a light on underrepresented aspects of Bristol's history. This BCfm series was made with the Bristol Cable, Bristol History Podcast and In The Dark.