Author: Adam Cantwell-Corn
Listen: Bristol Unpacked with Neil Maggs
Zakiya McKenzie on Black in the green movement and why people shouldn't be so polite
As a leader of Bristol's Black and Green project, Zakiya is bringing a background in broadcasting and research to connect the inner city with the...
Listen: Bristol Unpacked with poet Lawrence Hoo, on decolonising education, and if he's now in the establishment
Listen: Bristol Unpacked with Extinction Rebellion activist Chloe Naldrett, on getting arrested and where next for XR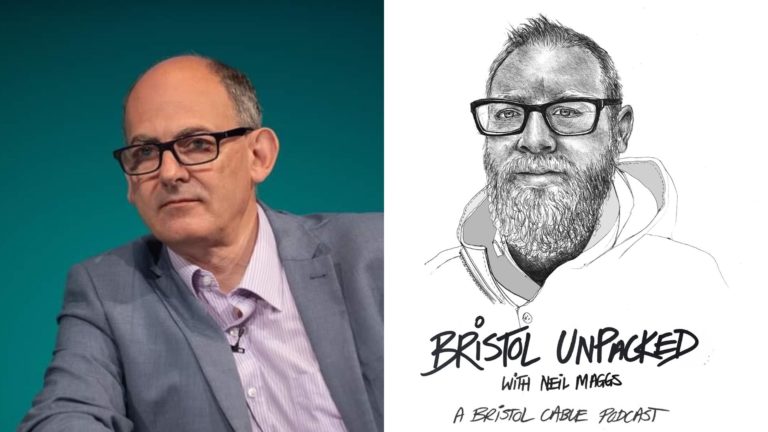 Listen: Bristol Unpacked with Neil Maggs
Listen: Bristol Unpacked with Paul Smith, the council's housing boss, and how a socialist can be 'credible' with developers
The famously humorous Hartcliffe local was a city councillor in the 1990s, and then getting re-elected in 2016, bringing professional experience to the role of...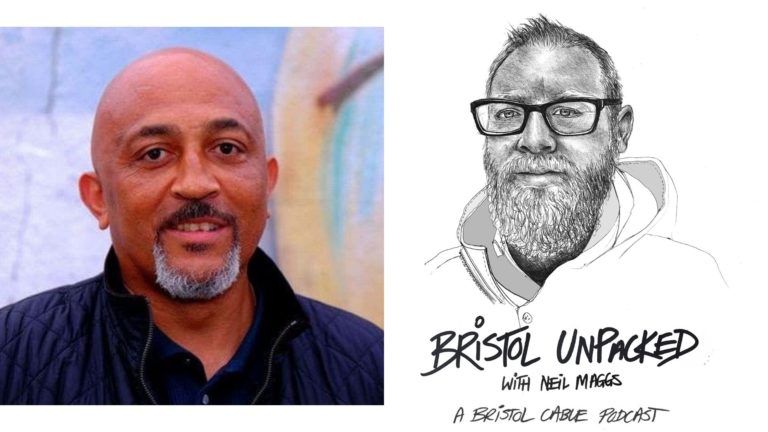 Listen: Bristol Unpacked with Sam Williamson, head teacher on education in one of the UK's most deprived areas
Children's futures almost stolen, inequality made worse by algorithm and education in the time of COVID-19 in some of the UK's most deprived neighbourhoods.
Listen: Bristol Unpacked with Krazy, the local hip-hop heavyweight who punched a racist
As a white man he has been accused of cultural appropriation, despite growing up in the scene.
Listen: Bristol Unpacked with David Goldblatt, on how sport can help save us from climate change
Local football clubs are gonna need gondolas to get supporters to flooded pitches and sports fans are untapped climate change champions, says the leading voice on sport and society.
Listen: Bristol Unpacked with Jimmy Galvin, the artist who hadn't read a book at 20
Growing up in poverty on north Bristol council estate Lawrence Weston, Jimmy didn't read a book until he was 20. His life changed when his girlfriend took him to the Tate gallery in London.
Listen: Bristol Unpacked with Marti Burgess, the first Black Merchant Venturer
Marti is the first Black person to join the Merchant Venturers, the 500 year old club of slave trader Edward Colston.
Listen: Bristol Unpacked with Delroy Hibbert
Delroy Hibbert is a Black Lives Matter backer. But he also attended the 'All Lives Matter' demonstration in Bristol the week after Colston fell.
Listen: Bristol Unpacked with Cleo Lake
Season 1, Episode 1: Founding member of Countering Colston, Green party city councillor and former Lord Mayor, Cleo Lake has a lot to say on the big questions of politics, race, history and the future of Bristol and beyond.
Watch: Early doors - A story of the pubs reopening
In this short film, we follow a pub manager and punters as the pubs emerge from coronavirus lockdown.
Watch: Breaking Bread - A story of communities tackling hunger and food injustice
Bristol groups getting organised to fight hunger, and hoping to build a 'new normal' of sustainable, healthy and affordable food for all.
Watch: After the storm - powerful voices from Bristol on how we should rebuild
"I really hope this crisis has shown that we shouldn't return to normal." Beautiful scenes and moving voices from Bristol on how we should rebuild after the coronavirus storm.
Migrants are 1 in 6 of Bristol's coronavirus hospital heroes. But many are charged to use NHS.
Thousands of local hospital staff are from 109 countries across the world, but many are charged to use the NHS they work in.
'We must not let Bristol's coronavirus recovery be built on shortsighted banks, empty gestures and missed opportunities'
The shape of economic recovery is being set by powerful local institutions. We must guard against reinstating the 'old normal' says Adam Cantwell-Corn
Bristolians are self-organising a phenomenal coronavirus fight back in ways that will outlast pandemic
While the first priority is responding to urgent needs, for many involved, they hope the bonds built in communities will outlast this current crisis.
How to heat your home, save cash and the planet
Some basic measures can go a long way to tackling carbon emissions.
The routes out of Bristol's bus nightmare
Bristol's buses are gridlocked and there's growing clamour for change. But where to next? We break down the options.
Local rapper Kilaze talks hip-hop, art and life
Rapper Kilaze is a stalwart of the city's music scene both through his own releases and his support of homegrown talent. Two decades into his career, he's still got 'so much to talk about'.
The breakdown on the election in Bristol and South Gloucestershire
Big swings, no change and upsets: See the breakdown of the election results in Bristol and South Gloucestershire.
Climate is the hot topic between Labour and Greens in Bristol West. Here's what the candidates had to say.
The Bristol West candidates vying for the green vote on why you should back them.