Adam Cantwell-Corn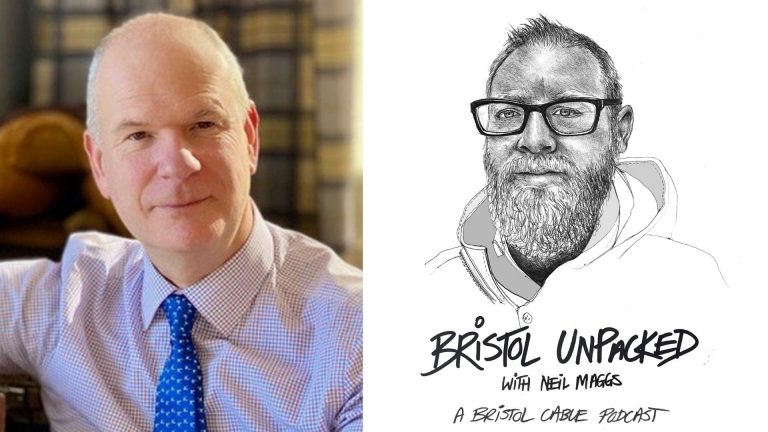 Listen: Bristol Unpacked with Neil Maggs
Tory Police and Crime commissioner Mark Shelford, on crime, riots and institutional racism in policing
The new PCC on the Police and Crime Bill, the riot and protests in Bristol and how policing can be just and effective.
Listen: Bristol Unpacked with Bristol South MP Karin Smyth on 'undemocratic' mayoral system, Labour's past failings, and why the Merchant Venturers must go
A toxic chemical is being sprayed in Bristol despite pledges, but progress is being made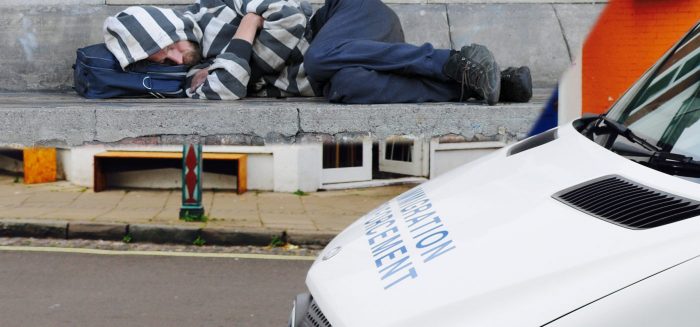 The council pledges to not cooperate with Home Office targeting of migrant rough sleepers
Bristol City Council joins other local authorities and charities in defiance of controversial Home Office plans.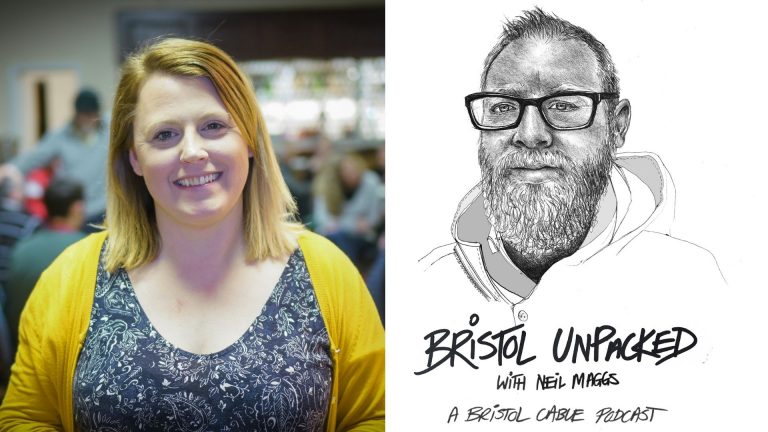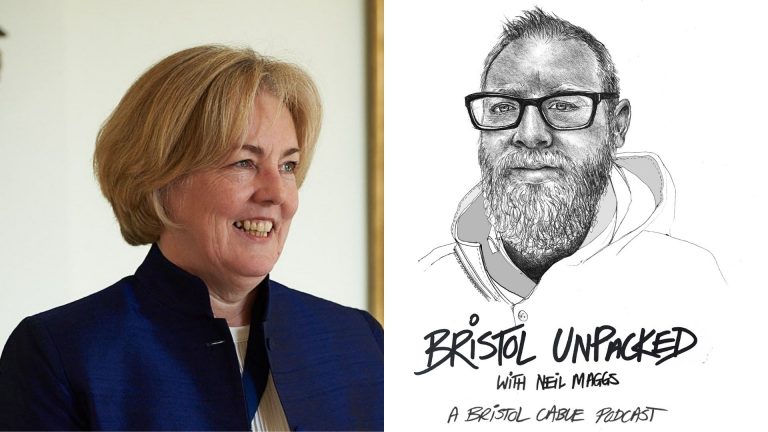 Local politicians, unions and organisations reject Government's new 'anti-refugee' immigration law
The mayor and dozens of other local voices have spoken out in an open letter against the proposed Nationality and Borders Bill.
Listen: Bristol Unpacked on the 'free speech crisis' at universities with Bristol Uni Free Speech Society's Harry Walker
The government are introducing a new law claiming to defend freedom of speech, amid an alleged crisis on British university campuses of 'cancel culture' and...
Listen: Bristol Unpacked on undercover police spying on activists with anarchist and investigator Chris Brian
For years, the officers immersed themselves with the activists, got stuck into direct actions and even had long term relationships and parented children under false...
The Bristol Briefing: 2,500 pupils in Bristol self-isolating
Infections continue to rise rapidly in Bristol, causing disruption to waste services and schools.
Listen: Bristol Unpacked on whether white working class people are shut out of the equality debate, with Hartcliffe's award winning filmmaker Paul Holbrook
Paul Holbrook is an award winning filmmaker from Hartcliffe, south Bristol. His diverse films range from horror to comedy, and are often rooted in the experience of council estates and working class communities.
Listen: Bristol Unpacked Pride special on all things LGBTQ+ with Ivan Jackson
Ivan Jackson is a gay broadcaster on BCFM'S One Love Breakfast Show and is a big part of ShoutOut, an LGBTQ+ show that has been running for 7 years and is syndicated on 12 stations - from the local to the international.
Listen: Bristol Unpacked on kneeling at the Euros, and nurturing diverse football talent with leading local sports coach Rayan Wilson
Season 4 of Bristol Unpacked kicks off with a conversation with local sport coach Rayan Wilson, who has been involved in training amateur and elite athletes.
Jews in Bristol protest Israel's violence and oppression in Palestine
British Jews have gathered across the country to call for justice for Palestinians.
Listen: Bristol Unpacked with independent and smaller party Bristol Mayor candidates
A pub landlord, a socialist, a porn producer, an anti-lockdown advocate, and a tree lover: The five candidates from smaller parties or independents running for City Hall.
Listen: Bristol Unpacked with Labour Bristol Mayor candidate Marvin Rees, on his record, style and politics
In this robust interview Neil and Marvin discuss his successes and criticisms and what is the driving and guiding the Labour candidate.
Listen: Bristol Unpacked with Lib Dem Bristol Mayor candidate Dr Caroline Gooch, on scrapping the mayor and winning from the centre
Caroline Gooch is hoping for a dramatic improvement on the party's 2016 result of 8,000 votes to clinch the mayoralty, and then work to scrap...
Analysis: How Mayoral candidates will need to battle for votes and look both ways as they race for City Hall
Hopefuls have the tricky task of appealing to a diverse electorate.
Listen: Bristol Unpacked with Green Party Bristol Mayor candidate Sandy Hore-Ruthven on the battle for the city's progressive voters
Sandy says he is the candidate to 'get things done' in the race for city hall's top job
Listen: Bristol Unpacked with Conservative Bristol Mayor candidate Alastair Watson on law, order and scrapping the mayoral system
Its hard to say that the Conservatives have a strong electoral record in the city, but the businessman and former councillor Alastair Watson thinks he...
How Bristol politicians and election candidates have responded to Friday's Police and Crime Bill protest
Statements by the parties and candidates on protests and policing in the lead up to May's local elections.
Watch: Police forcefully break up Police and Crime Bill sit-down protest followed by major clashes
Around 1,000 defied Covid-19 restrictions to attend the third protest against the Police and Crime Bill in the space of a week.
Police violently shut down peaceful sit down occupation of College Green
The protest was peaceful before police arrived, with participants sitting down listening to speeches and singing.
Watch: How the Police and Crime Bill riot in Bristol unfolded
Bristol is reeling after some of the most serious clashes between protestors and police seen in Britain for years.