Adam Cantwell-Corn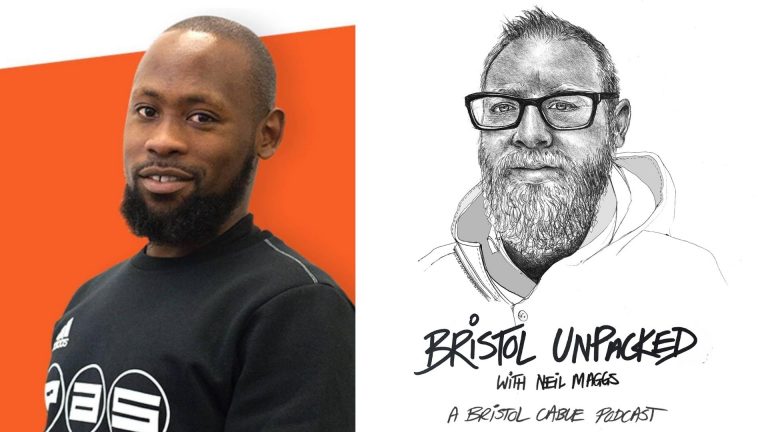 Kneeling at the Euros, and nurturing diverse football talent with leading local sports coach Rayan Wilson
Season 4 of Bristol Unpacked kicks off with a conversation with local sport coach Rayan Wilson, who has been involved in training amateur and elite athletes.
Listen: Bristol Unpacked with independent and smaller party Bristol Mayor candidates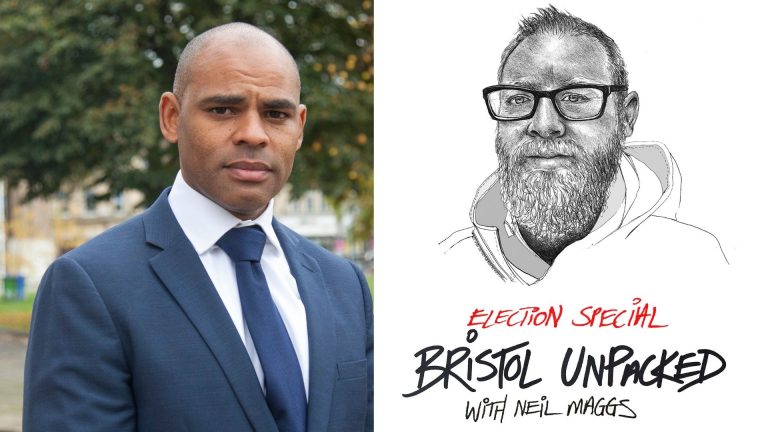 Listen: Bristol Unpacked with Neil Maggs
Labour Bristol Mayor candidate Marvin Rees, on his record, style and politics
In this robust interview Neil and Marvin discuss his successes and criticisms and what is the driving and guiding the Labour candidate.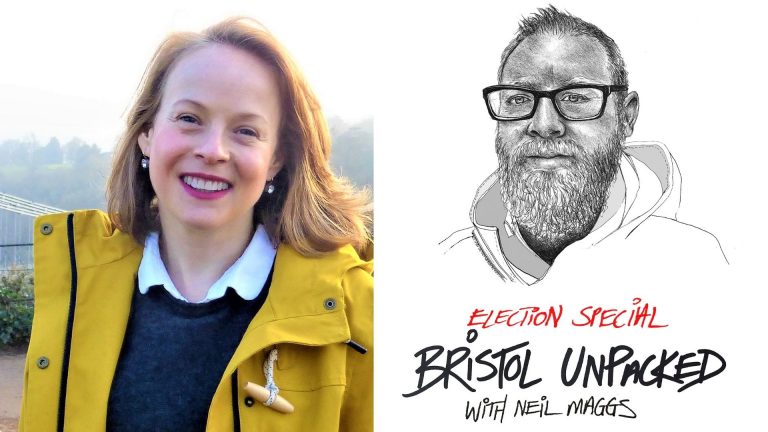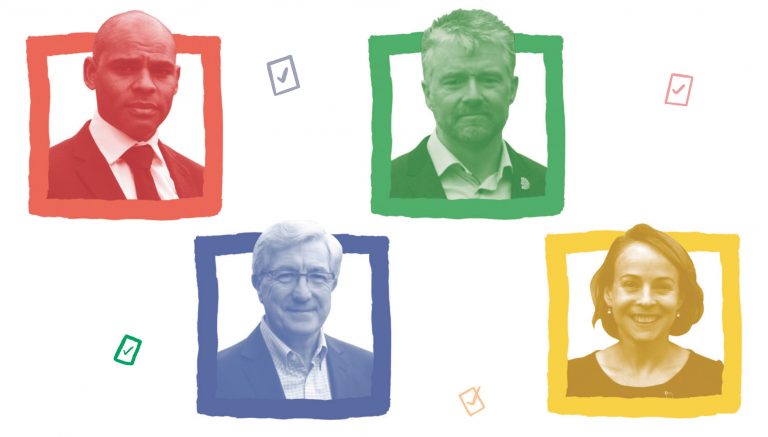 Analysis: How Mayoral candidates will need to battle for votes and look both ways as they race for City Hall
Listen: Bristol Unpacked with Green Party Bristol Mayor candidate Sandy Hore-Ruthven on the battle for the city's progressive voters
Sandy says he is the candidate to 'get things done' in the race for city hall's top job
Listen: Bristol Unpacked with Conservative Bristol Mayor candidate Alastair Watson on law, order and scrapping the mayoral system
Its hard to say that the Conservatives have a strong electoral record in the city, but the businessman and former councillor Alastair Watson thinks he...
How Bristol politicians and election candidates have responded to Friday's Police and Crime Bill protest
Statements by the parties and candidates on protests and policing in the lead up to May's local elections.
Watch: Police forcefully break up Police and Crime Bill sit-down protest followed by major clashes
Around 1,000 defied Covid-19 restrictions to attend the third protest against the Police and Crime Bill in the space of a week.
Police violently shut down peaceful sit down occupation of College Green
The protest was peaceful before police arrived, with participants sitting down listening to speeches and singing.
Watch: How the Police and Crime Bill riot in Bristol unfolded
Bristol is reeling after some of the most serious clashes between protestors and police seen in Britain for years.
Listen: Bristol Unpacked on media, Meghan, racism and the Bristol History Commission facing up to the city's past with Dr Shawn Sobers
Shawn has been at the forefront on conversations on history, race and media in the city.
Listen: Bristol Unpacked on ageism and intergenerational divides with Bristol Older People's Forum lead Ian Quaife
Ian is organising 3,000 of Bristol's older people to fight for their rights, but there's also some tension between the generations.
Listen: Bristol Unpacked on Bristol City FC and the highs and lows of the beautiful game with football journalist Gregor MacGregor
Big appointments, fan dissent and the trials and tribulations of covering Bristol City FC with Bristol Live's dedicated club reporter, Gregor MacGregor.
Watch: Viral - What's causing mistrust in the Covid-19 vaccine?
Marcus Smith delves into why so many people of different stripes are distrustful of the vaccine in this Cable short documentary
'Fossil fuelled public sector pensions reveal deep political faultlines on climate crisis action'
Over 100,000 local public-sector pensions are invested in firms that threaten our future. The reasons why are complex – but the situation is not compatible with Bristol's zero-carbon pledges, says Adam Cantwell-Corn
Listen: Bristol Unpacked on the 'war on woke' and can patriotism be inclusive with St Pauls Carnival director, LaToyah McAllister-Jones
The government has stepped up their so-called 'war on woke' in the ongoing contest for Britain's historical memory. Bristol is at the centre of the debate.
Listen: Bristol Unpacked on campaigning for transparency at the council with recently retired Green councillor Clive Stevens
A self-declared thorn in the side of the mayor's administration, Clive Stevens has just stood down as a Green Party councillor in the city, due...
Listen: Bristol Unpacked on the city's struggle to reach net-zero carbon with council cabinet lead on climate, Councillor Afzal Shah
With nine years to go until Bristol's net-zero carbon pledge, Neil and Afzal - old school mates from decades ago - discuss the successes and criticisms of the administration's work on climate so far.
Bristol council and organisations demand equal vaccine access and end to healthcare 'hostile environment' for migrants
The national campaign says a recent government announcement isn't enough to protect individuals and help the wider effort to tackle coronavirus.
Listen: Bristol Unpacked on emotions when giving Covid jabs, and 'vaccine hesitancy' in BAME communities, with pharmacist Ade Williams
Ade Williams is a bit of a celebrity pharmacist. Both around his pharmacy in Bedminster, South Bristol and speaking up in the media for a community minded approach to healthcare
Listen: Bristol Unpacked on staying married after gender transition and the dispute over transgender rights with Steffi Barnett
Steffi made national news with her story of transitioning gender later in life to officially becoming a woman while deciding with her wife to stay together.
The Bristol Briefing: Cases down, hospital admissions and vaccines up, plus the Colston 4 trial
What you need to know on Covid and what else is happening in the city - including the upcoming trial of the 'Colston 4'