Fatima Hudoon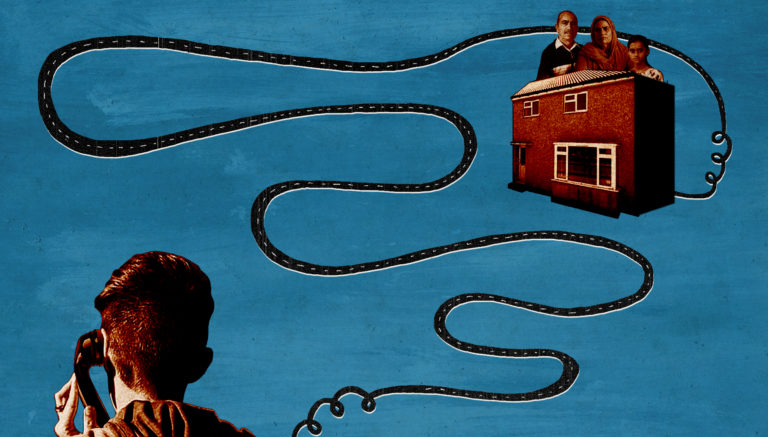 Inside: Bristol's Private Mental Health Services
Local mental health trust misses deadline to stop sending people far away from home, data shows
Avon and Wiltshire Mental Health Partnership Trust still has 30 patients who have been sent to hospitals far away from home, data reveals. Now, mental health charities and organisations are calling for 'urgent action'.
'The police have got all the power over you': Young Bristol man speaks out about 'violent' stop and search experience
'We just want to see change': the Lawrence Hill residents feeling left behind by their councillors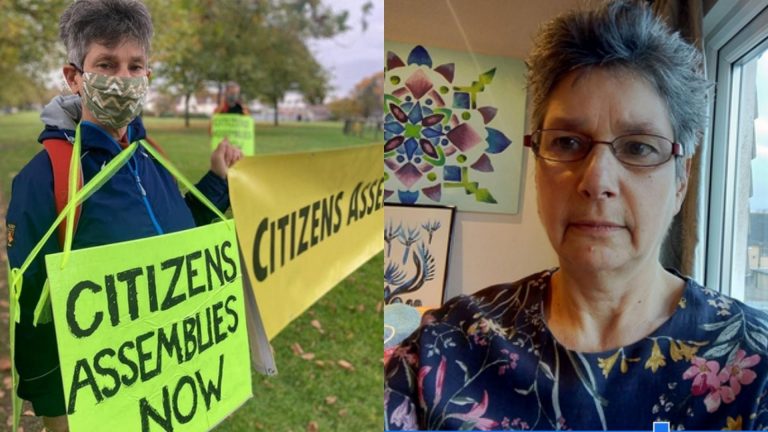 'Morally right but legally guilty': Meet the GP turned environmental activist self-representing in court
Diana Warner says the justice system is unjust in the battle against the climate crisis
Covid-19's fallout makes the 2021 census timely – can it reach the people it needs to in Bristol?
Amid a pandemic, it's the right moment for a digital-first census. But overcoming some groups' deep-rooted lack of trust in the authorities will be pivotal in mapping out how communities are faring in these difficult times, local community organisations warn.
Big ideas of what a good 'new normal' could look like after coronavirus
As part of the Cable's solutions series, we look at some problems facing the city, and ambitious but achievable ways to address them.
5 ways robots are changing our healthcare
With a leading robotics research hub in the city, Bristol Robotics Laboratory, partnering with local hospitals, Bristol is at the cutting-edge of robotics in healthcare.
Misunderstood and excluded: How to build mental health services fit for diverse communities
The Cable speaks to Nilaari, Project Zazi and other local practitioners calling for more culturally competent mental health provision for BAME communities.
Barriers in education: 'Bridging the digital divide more pressing now than ever'
Lockdown left many pupils without laptops, it meant missing out on vital learning, school work piling up and stress increasing. As schools tentatively reopen, bridging the digital divide will be a key challenge.
Inside: Young and pregnant in a mental health hospital for the first time
A young pregnant woman detained under the Mental Health Act for the first time shares her experience of being sent miles away from home. Both mum and daughter tell their story of navigating through the complex mental health system.
Community protests against horrific racist hit-and-run, 'attempted murder' in Bristol
The horrific hit-and-run against a 21-year old NHS worker in Horfield shook the city. The Cable spoke to one Horfield local and protesters campaigning against racism.
Separated: The damaging rise in people sent to private mental health hospitals away from family
Local NHS bosses have vowed to end mental health out-of-area placements by March next year, but 2019 saw a increase in people being sent away to private beds locally and far away.
Inside: Private mental health services in Bristol investigated
Frontline workers and families speak out as the Cable investigates why private sector involvement is growing and what impact it's having on people in Bristol.
Help our reporting on private mental health services (member log-in required)
We're about to publish a new series about private mental health services in Bristol, focusing on why people are being treated by for-profit comapanies rather than the NHS. We need your input.
Looking out for each other's mental health during coronavirus
Protecting our physical health has been at the heart of fighting COVID-19. But what about our mental health? Charities say it's all about early intervention and compassion.
A Ramadan like no other in coronavirus Bristol
With coronavirus restrictions in full force and lockdown extended, mosques remain closed, big iftar dinners cancelled, and worship confined to the home. And so, this Ramadan is like no other.
How to cope as a parent expecting during the unexpected
The Cable speaks to soon to be parents to share how they've been coping with changes to visiting rules at hospitals.
#CopingWithCovid19: The ups and downs of self-isolating and social distancing
Just a few weeks ago, a life of social distancing and self-isolation was unimaginable. Covid19 has flipped our lives on its head. How are we coping?
The idea of sharing a home across generational divides is having a come back
Housing is expensive for Bristol's young people, so what about bridging the generational divide and saving some cash?
Bristol SEND crisis: from isolation to family
Amid a crisis in special educational needs, these parents are building their own community.
Introducing: our first 'early career journalists'
We've hired two up-and-coming Bristol reporters.
Beyond Brexit: Schools funding on the ballot paper
The city's most marginal seat Bristol North West has been hit hardest by cuts to school funding, but how will that play out as parents go to the polls?