Lorna Stephenson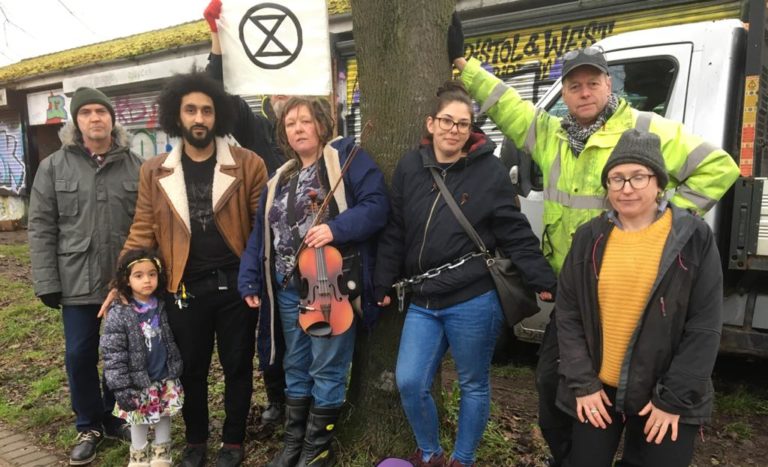 Residents slam 'serious flaw' in planning process in campaign to save threatened trees
Crucial questions remain unanswered in the ongoing fight to protect M32 Maples, including who owns the trees.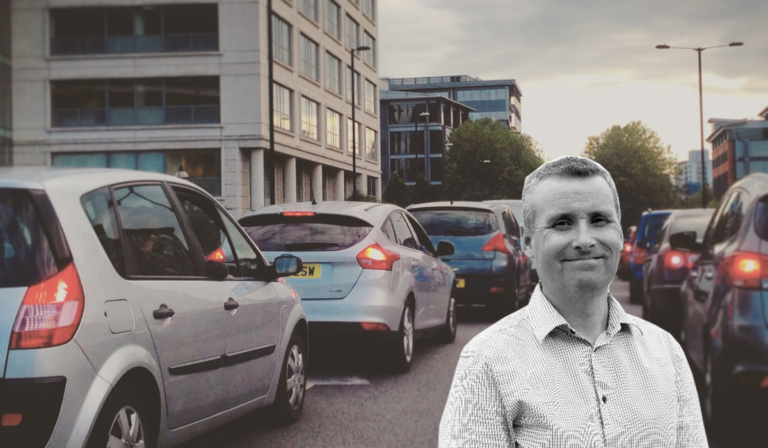 'If the water was killing hundreds of people every year, there would be an outcry'
Air pollution scientist Dr Gary Fuller on congestion charging, changing the conversation, and how we can protect ourselves.
Lawyers are threatening action over council's "seriously flawed" clean air plans
Environmental lawyers say timescales to tackle illegal pollution are unacceptable
Extinction Rebellion may have dominated the headlines – but controversial debates are afoot in City Hall too
A round up of climate change news from Bristol you may have missed this week.
Farming's devastating impact on urban air pollution
Ammonia – one of the major sources of pollution is unregulated and unmonitored by the government.
Campaigners dial up pressure on Mayor in day of clean air protests
  Rees promises action but little in the way of detail and timeline
Clean Air Plan: two options, no answers
Council finally outlines two clean air plan proposals, but fails to produce analysis to back up its chosen options.
Controversial gas power station refused at development committee
Conrad Energy may now appeal the decision for the hugely unpopular plans for St Philip's Marsh gas power plant.
Planning officers recommend APPROVAL of St Philip's Marsh gas plant
Local campaigners are dismayed that power generation could happen 80m from a nursery school.
The contested future of St Philip's Marsh
A forgotten part of central Bristol is about to transform – but in whose interests?
Why Bristol needs to fight for fair air
The Bristol Cable is launching a campaign calling for drastic action on Bristol's deadly air pollution. Here's why.
Changing gear: what next for cycling in Bristol?
To get us out of cars and reduce air pollution, Bristol needs to radically overhaul its cycle network. Other cities are leading the way.
Seeing through the fog: Air pollution facts
Key facts and figures on what's in our air, where it comes from, and why we should worry.
Council admits Clean Air Plan won't come into effect until 2020 earliest
As cities across the UK begin to tackle their toxic air, Bristol confirms extended delay to Clean Air Plan.
Interview: Resisting the rise of the far right
The Cable speaks to HOPE not Hate organiser Nick Spooner before our sneak preview screening of Undercover with the Alt-Right.
Inside a Bristol warehouse is a vast history of women's fight for rights
The Cable explores the present day relevance of the Feminist Archive South.
Air pollution action debated in Council's budget-setting session
Delay in clean air action is defended by Labour despite criticisms, opposition parties put forward alternative proposals.
Clean air plan deadline set to be missed
After harsh criticism from government for dragging its feet, the council was ordered to provide its plan to tackle air pollution by 21 February.
A community fights for asylum justice
Bristol Bison rugby player Ken Macharia speaks about his experience of detention, as the system comes under the spotlight.
Bristolians deserve clean air. Vote for this campaign to help make it happen.
Members are voting on our next campaign: Radical action is needed to tackle Bristol's deadly pollution. Let's make it happen.