Author: Neil Maggs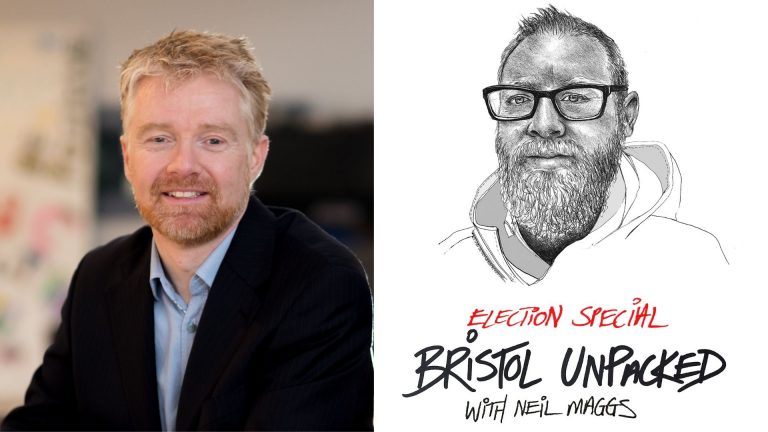 Listen: Bristol Unpacked with Neil Maggs
Green Party Bristol Mayor candidate Sandy Hore-Ruthven on the battle for the city's progressive voters
Sandy says he is the candidate to 'get things done' in the race for city hall's top job
Listen: Bristol Unpacked with Conservative Bristol Mayor candidate Alastair Watson on law, order and scrapping the mayoral system
Listen: Bristol Unpacked on media, Meghan, racism and the Bristol History Commission facing up to the city's past with Dr Shawn Sobers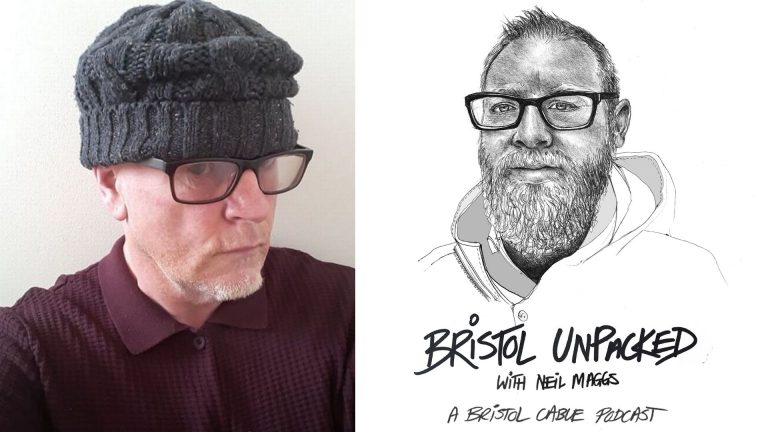 Listen: Bristol Unpacked with Neil Maggs
Ageism and intergenerational divides with Bristol Older People's Forum lead Ian Quaife
Ian is organising 3,000 of Bristol's older people to fight for their rights, but there's also some tension between the generations.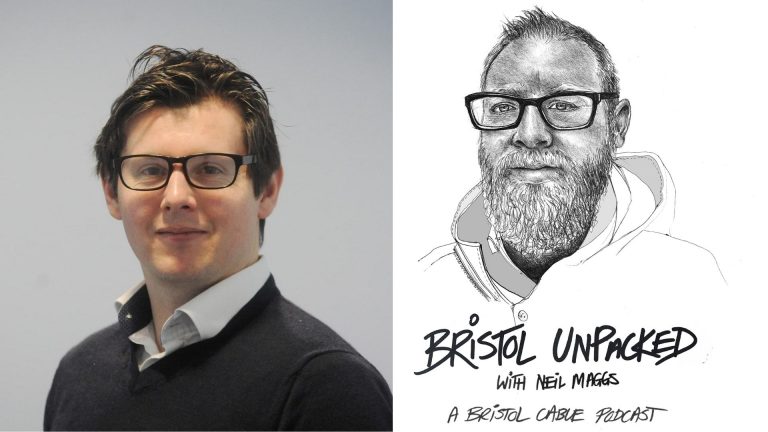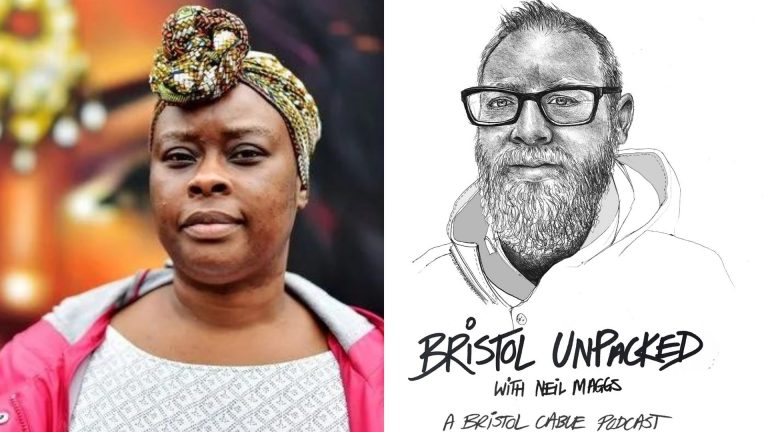 Listen: Bristol Unpacked on campaigning for transparency at the council with recently retired Green councillor Clive Stevens
A self-declared thorn in the side of the mayor's administration, Clive Stevens has just stood down as a Green Party councillor in the city, due...
Listen: Bristol Unpacked on the city's struggle to reach net-zero carbon with council cabinet lead on climate, Councillor Afzal Shah
With nine years to go until Bristol's net-zero carbon pledge, Neil and Afzal - old school mates from decades ago - discuss the successes and criticisms of the administration's work on climate so far.
Listen: Bristol Unpacked on emotions when giving Covid jabs, and 'vaccine hesitancy' in BAME communities, with pharmacist Ade Williams
Ade Williams is a bit of a celebrity pharmacist. Both around his pharmacy in Bedminster, South Bristol and speaking up in the media for a community minded approach to healthcare
Listen: Bristol Unpacked on staying married after gender transition and the dispute over transgender rights with Steffi Barnett
Steffi made national news with her story of transitioning gender later in life to officially becoming a woman while deciding with her wife to stay together.
Listen: Bristol Unpacked on confronting dodgy landlords and why we need diverse working class solidarity, with Nick Ballard of ACORN
The community union are confrontational, successful and controversial.
Listen: Bristol Unpacked with the former breakdancer helping young men to 'man up' and talk about feelings, Desmond Richards
It's dark, it's wet, there's a pandemic on. It's taking its toll, particularly on mental health. So listen up, particularly men and boys.
Listen: Bristol Unpacked on the crisis in special educational needs and if women are better politicians with Labour councillor Helen Godwin
Helen recently lost the Labour election to be the candidate for West of England Metro Mayor but is still a big player in local party politics.
Listen: Bristol Unpacked on being Black, conservative and proud with Tory Bristol mayoral candidate Samuel Williams
Some conservatives of colour are speaking up in rejection of what they see as the dominant 'woke' views in raging debate on the legacy and current effects of racial injustice
Listen: What makes a 'Bristolian', and racism against East Asian communities after Covid-19 with musician Makala Cheung
The born and raised Knowle Wester is a musician and creative director of the Filwood Centre in the South Bristol heartland.
Listen: Hartcliffe born Green Party activist Tony Dyer on south Bristol, class politics and never joining Labour
The Hartcliffe raised activist cannot attract the usual stereotypes associated to the party
Listen: Bristol Unpacked with Trinity Centre CEO on fighting for arts and grassroots culture in the time of Covid
Emma is at the forefront of the struggle to defend and champion the sector as a whole, and stick up for grassroots community culture.
Listen: Bristol Unpacked, with Zakiya McKenzie on Black in the green movement and why people shouldn't be so polite
As a leader of Bristol's Black and Green project, Zakiya is bringing a background in broadcasting and research to connect the inner city with the...
Listen: Bristol Unpacked with poet Lawrence Hoo, on decolonising education, and if he's now in the establishment
As part of the Cable's Black History Month coverage, Neil and Lawrence talk about the renaming of Colston Hall to Bristol Beacon, how education and the arts are key to building positive paths for young people and the role a poet plays in the political process of the city.
Listen: Bristol Unpacked with Extinction Rebellion activist Chloe Naldrett, on getting arrested and where next for XR
Chloe's recent arrest has helped put XR back in the headlines, but how can the movement sustain itself in rebellion against climate catastrophe?
Listen: Bristol Unpacked with Paul Smith, the council's housing boss, and how a socialist can be 'credible' with developers
The famously humorous Hartcliffe local was a city councillor in the 1990s, and then getting re-elected in 2016, bringing professional experience to the role of...
Listen: Bristol Unpacked with Desmond Brown, on knife crime, the justice system and being called a 'police informant'
Desmond has been accused by some of being a police informant, due to his work with local institutions and the police, a claim he strongly refutes as ridiculous.
Watch: The struggle for the future of Britain's best street
A furore has kicked off over proposals to pedestrianise one of Bristol's most iconic streets, St Marks Road, with famous shop Sweetmart threatening to leave! Easton native Neil Maggs investigates whats going on behind the headlines.
Listen: Bristol Unpacked with Sam Williamson, head teacher on education in one of the UK's most deprived areas
Children's futures almost stolen, inequality made worse by algorithm and education in the time of COVID-19 in some of the UK's most deprived neighbourhoods.