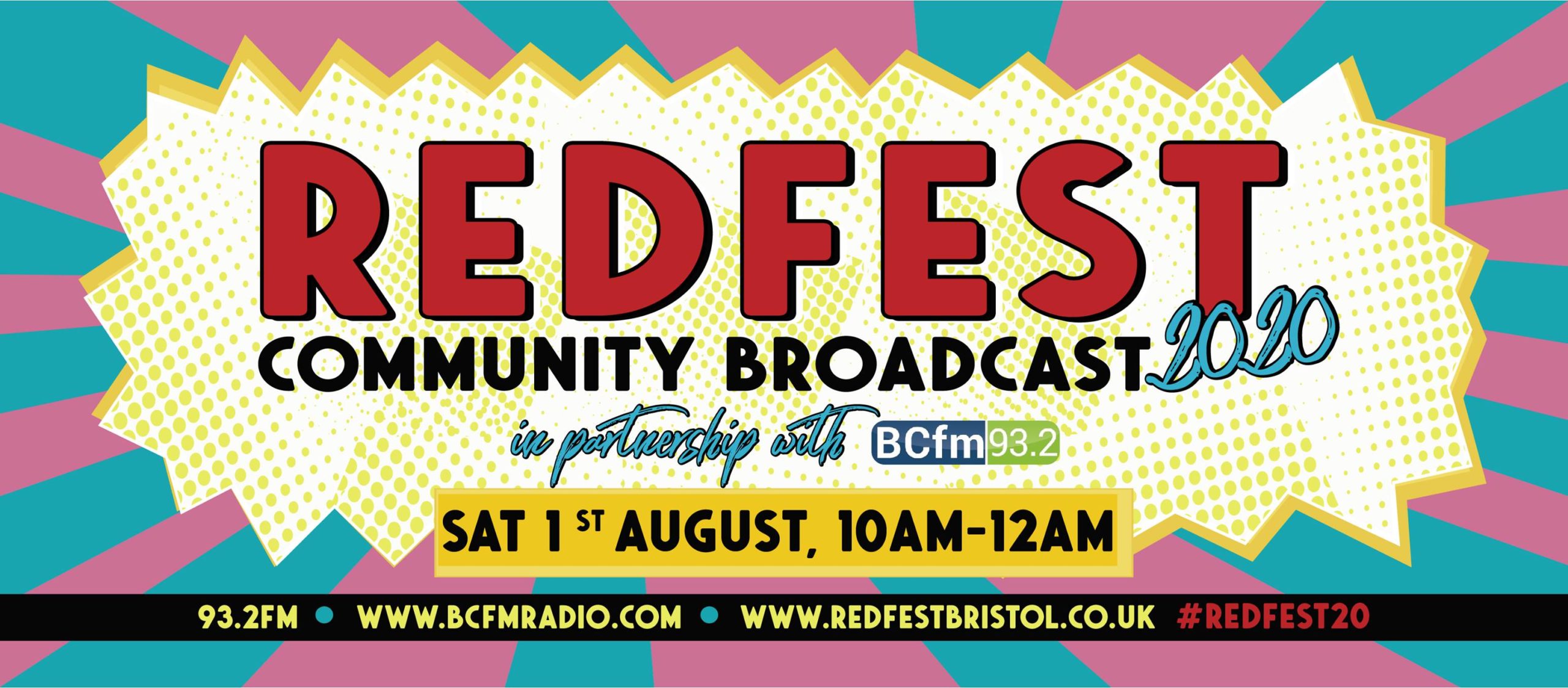 Redfest Community Broadcast 2020
Redfest has gone digital! Brought to you FREE with no need to register and broadcast by our lovely friends at BCFM radio and also on www.redfestbristol.co.uk, we'll be streaming a mega 14 hours of live uninterrupted content on Saturday 1st August from 10 am – 12 am.
Get ready to immerse yourself in the ultimate REDFEST, bringing you the best DJ's and live music from the BS5 area, community talks, dance workshops, stand-up comedy, slam poetry, health and well-being and much much more. We have loads of stuff to keep the kids entertained too, 'Ask a Physicist, learn to skateboard, performing arts and martial arts all pieced together by our very own comperes.