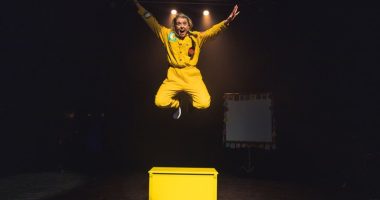 ADHD The Musical: Can I Have Your Attention Please?
11/10/23
19:00 - 22:00
£15/12
More details: https://www.cubecinema.com/programme/view/performance/
---
Ahead of ADHD Awareness Month this October, a musical exploring the highs and lows of having the condition is embarking on a national tour – and stopping off at Bristol's The Cube!
ADHD The Musical: Can I Have Your Attention Please? is the brainchild of Dora Colquhoun, a neurodivergent theatre maker and performer based in Liverpool. With the help of Dolly Parton, Julie Andrews and Cher, the piece attempts to unpack the feelings of shame and failure commonly felt by those with the disorder.
With support from Arts Council England, Dora worked with Professor Joydeep Bhattacharya – a neuroscientist from Goldsmiths University in London – to produce the musical comedy lecture which navigates the challenges of being diagnosed with ADHD as an adult.
The show – which will travel across the UK taking in dates at venues in Scarborough, Liverpool, Wakefield, Devon, St Helens, Bristol, Warrington, London and Ormskirk – also explores the differences in which ADHD manifests in men and women, something which the medical profession has only relatively recently begun to acknowledge.