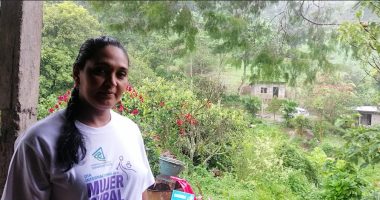 Afternoon tea with Fairtrade coffee farmer Erika Rodas from Nicaragua
26/05/23
16:00 - 17:30
FREE
More details: https://www.eventbrite.co.uk/e/afternoon-tea-with-a-fairtrade-farmer-tickets-634102596937
---
Hear from Fairtrade farmer Erika Lanzas Rodas from Nicaragua. Erika is in Bristol for just 2 weeks and this is her only public event. Erika will tell us about her life as a coffee farmer in the hills of Nicaragua and there will be plenty of time for you to ask questions and find out the difference that the Fairtrade system makes to her life and that of her family and community.
Whilst hearing from Erika you can enjoy an afternoon tea and see Bristol's amazing new Arts and Sustainability hub – SPARKS – in the old Marks and Spencer building in Broadmead.
This event is organised by Bristol Link with Nicaragua (BLINC) and Bristol Fair Trade Network (BFTN).