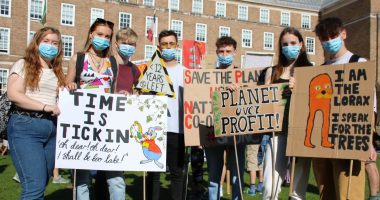 Are We Doing Enough to Combat the Climate Crisis?
27/10/22
18:30 - 20:00
FREE
More details: https://www.eventbrite.co.uk/e/are-we-doing-enough-to-combat-the-climate-crisis-tickets-435556600517
---
Most people believe that something needs to be done about climate change. But what should we do? Does this issue sit with individuals, the government, or society as a whole? And is protest the answer?
Join Cleo Lake, Nick Anim, Oscar Berglund and Colin Davis to explore the value of protest and hear first-hand experiences from the front line of civil disobedience. Expect insights from psychological research, social justice campaigning, policy and activism, plus plenty of time for audience questions and discussion.
27/10/2022 – 6:30-8PM
The M Shed exhibition, Think Global:Act Bristol will be open and free to visit from 18:00-18.30 and 20:00-20:30 as part of this event.