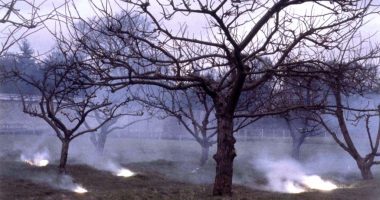 Arnolfini at 60 | Sutapa Biswas
15/11/21 - 13/02/22
11:00 - 18:00
More details: https://arnolfini.org.uk/whatson/sutapa-biswas-2/
---
Sutapa Biswas (b. 1962), is a British Indian artist, whose work is recognised nationally and internationally. Her art engages with questions of identity, race and gender in relation to time, space and history. Her works are inspired by oral histories, literature and art history. She is particularly interested in the ways in which larger historical narratives collide with personal narratives.
Biswas was included in two exhibitions that toured to Arnolfini in the 1990s, both of which played an important role in promoting de-colonial discourses within British art: The Circular Dance, in 1991, an exhibition of British Asian women artists; and Disrupted Borders, in 1993, curated by Sunil Gupta, which sought to escape the European rhetoric of modernism with a 'new internationalism' approach. Arnolfini is delighted to invite her back in our sixtieth anniversary year, to present new and existing work.
Biswas' works have been exhibited and reviewed widely, and are held in numerous collections including: TATE Collections, Arts Council England, Sheffield Museums and Art Galleries, Cartwright Hall Art Gallery, and Reed College (USA). In 2021 she will premier Lumen, a new work co-commissioned by Film and Video Umbrella, Bristol Museum and Art Gallery, Kettle's Yard, University of Cambridge and BALTIC Centre for Contemporary Art with Art Fund support through the Moving Image Funf for Museums, additionally supported by Autograph and Arts Council England.
In Gallery 5/Dark Studio at Arnolfini.