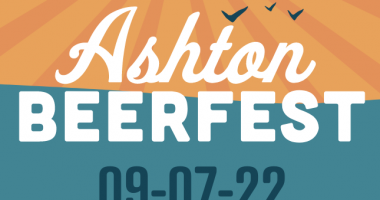 Ashton Beerfest
09/07/22
11:00 - 23:00
£10 adult; £5 child
More details: https://ashtonbeerfest.org/
---
A school may not be the first place you'd think to go for a beer festival. Enterprising parents at Ashton Park School would have you think otherwise by creating the first Ashton Beerfest. Billed as 'the best time you'll ever have at school' it promises to showcase beers from Bristol's vibrant independent brewing scene as well as real cider and a selection for the non-beer drinker too.
A 'family friendly' afternoon session will provide distraction for the kids while parents enjoy a pint in the sunshine; the evening has a 'grown ups only' session with music from local bands to keep the party hopping (pun intended).
Initially planned for 2020, the inevitable delay has only sharpened the thirst to make the event a corker. The school lies on the edge of Ashton Court providing a verdant setting for the whole event.
If you needed any greater incentive, all proceeds are going to help buy a new minibus for the school – so you'll get a warm fuzzy feeling from more than just the beer. The event takes place on Saturday 9 July at Ashton Park School, BS3 2JL. For more info and tickets visit https://ashtonbeerfest.org/