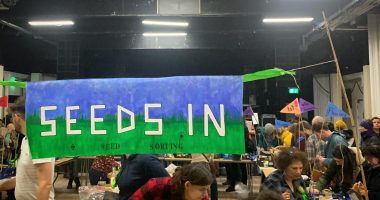 Bristol Seed Swap
12/02/23
12:00 - 16:00
FREE
More details: https://www.bristolseedswap.com/
---
Bristol Seed Swap is an annual event run by volunteers in which local growers from across Bristol meet at Trinity Centre to swap seeds and listen to talks about seeds, seed saving and gardening.
Bristol Seed Swap exists to educate and inform about these issues and to provide a free resource of seeds and information at the start of the growing season so everyone can grow their own. With the cost of living crisis spiralling out of control, this has never been more important.
We are losing huge numbers of seed varieties from all sorts of crops, in Britain and globally, as growers spend money on mainstream catalogue seeds. These are often less appropriate to regional conditions, are resource intensive and reliant on chemicals and are less resilient to local environmental conditions. Genetically modified F1 seeds also remove the option of saving as they will not breed true. GMO seeds are also often patented, so saving them is illegal.