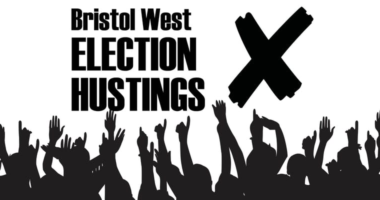 Bristol West General Election Hustings
Hospitals, schools, climate change, Brexit… Your chance to put the big questions to your parliamentary candidates for Bristol West.
About this Event
An event co-hosted by the Cable, Up Our Street, ACORN, Bristol Somali Media Group and BCFM.
We have invited all the candidates to the stage but we need YOU to decide the questions that matter.
Please tweet your questions at @upourstreet #UpOurStreetHustings or send your questions for the candidates to contact@upourstreet.org.uk, and let us know whether you are happy to ask the question yourself on the night. We can't guarantee to ask every single question sent in, but we aim represent as wide a range of views as possible within the time available.
This event is free but please reserve a ticket below.