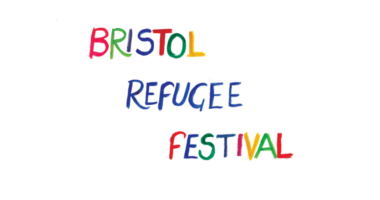 BRF2020: Celebrating Sanctuary at Home – The Fantasy Orchestra
As a Festival Finale – The Fantasy Orchestra will perform their own arrangement of music shared with them by refugees living in Bristol.
All Performances will be hosted on YouTube, and can be enjoyed for free. The Links for these will be shared on our website and on the Facebook Event via the link below;
https://www.facebook.com/events/460955331416964/
Follow Bristol Refugee Festival's Social Media for all of the festival updates!
Facebook: https://www.facebook.com/BristolRefugeeFestival/
Instagram: @bristolrefugeefestival
Twitter: @RefugeeFestBRL
YouTube: https://www.youtube.com/channel/UCcQFrDPgI4sKjJA5067yJkQ/
#BRF2020 Please share on social media!