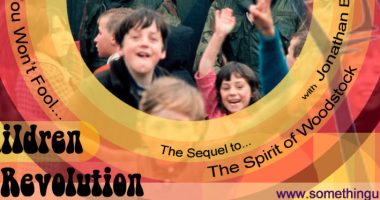 Children of the Revolution
29/07/23
19:00 - 21:15
£14.50
More details: https://www.tickettailor.com/events/somethingundergroundtheatre/932131?
---
A theatrical romp through the 70s.
An exciting smorgasbord of theatrical vignettes,
a whistle-stop tour of your memories and of modern history.
Multi-Award-winning Jonathan Brown plays, in lightning-fast succession,
65 distinct moments from the 70s, the people, the events, the musicians, the upheavals, the iconic junctures that shaped our world.
Bathed in the soundscapes and music of the times, enhanced by the audience's memories and imaginations,
Jonathan takes you back into a world that was both revolutionary and challenging. Funny, poignant, moving.
Outstanding Show
"masterly…such integrity….both hilarious and chilling by turns…extraordinary fluency… mesmerising…why (isn't) this virtuoso writer, director & performer already a national icon? There's no greater writer/performer working in Brighton, or Sussex." Fringe Review. May 2022