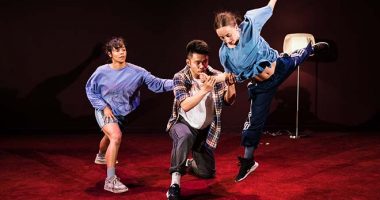 Civilisation
16/09/22 - 17/09/22
20:00 - 21:20
Tickets are available at £15 for standard. £10 for low income and concession.
More details: https://arnolfini.org.uk/whatson/civilisation/
---
Civilisation @ New Diorama 2414 © Alex Brenner, Antler
Our friends at MAYK present an award-winning collaboration between Jaz Woodcock-Stewart and Morgann Runacre-Temple; Civilisation is an experiment in theatrical realism and contemporary dance. A hairdryer, an oven, a letter opener. The local church, fiscal policy and Marie Kondo's folding technique. Civilisation is about the things we've lost and the things we've built. Civilisation is a day in the life of a woman following a tragic event. From the creator behind critically acclaimed Lands, Civilisation is a sideways look at the untheatrical reality of loss. Music by ABBA and Bach.