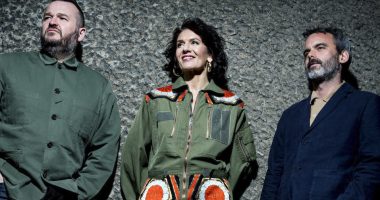 Club Spiegel – Horse Meat Disco – Crazy P Soundsystem – 25th November
25/11/22 - 26/11/22
21:30 - 02:00
£22.00 – £75.00
More details: https://christmasspiegeltent.co.uk/product/club-spiegel-horse-meat-disco-crazy-p-sound-system-25th-november/
---
Come out to play, Bristol!
For our 10 Year Anniversary Club Spiegel invites you to a night of letting loose and getting down, bringing together two of today's brightest Disco icons as part of our celebrations marking ten years of Christmas At The Spiegeltent.
The electronic dance heavyweights Crazy P Soundsystem set the stage with their mix of self-described slinky underground disco and shimmering pop moments – a true blend of modern beats with a nostalgic edge. Having hit festivals such as Glastonbury and Shambala, as well as club venues across the globe (including, of course, right here in Bristol) for over two decades, Crazy P Soundsystem bring with them a flourish of disco-house with funk elements, a unique sound yet to be matched.
Horse Meat Disco and their 'queer party for all' quickly swept the London dance scene and, very quickly the world, hosting iconic parties from Berlin and Lisbon to New York and Miami. Whilst embracing disco and its roots in soul, funk and beyond, Horse Meat Disco breathe a unique freshness into their mixes. Get set for thumping beats and funky basslines, an homage to the original disco sound for today's partygoers.
Show Info
Tickets £22
Reserve a Booth £75 – Please note an entry ticket is required for admission to the Spiegeltent.
Doors – 9.30pm
Close  – 2am
Location: The Spiegeltent Bristol, Waterfront Square Bristol BS15LL
Phone: 0117 287 2484
Email: Info@christmasspiegeltent.co.uk
https://christmasspiegeltent.co.uk/product/club-spiegel-horse-meat-disco-crazy-p-sound-system-25th-november/