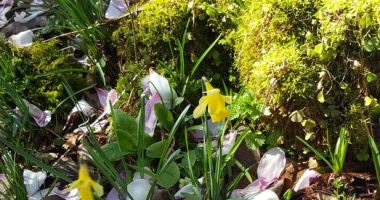 Companion Voices Bristol — learning session with founder Judith Silver
Meetup
Music
Music and culture
Support
18/10/23
19:00 - 21:00
FREE
COMPANION VOICES BRISTOL
We learn gentle, repetitive songs and build our skills in sensitivity/compassion/loving presence to be able to sing for people nearing the end of life.
The group meets on the third Tuesday of the month, from 7 – 9 pm, in Easton (BS5).
Our October 2022 learning circle will include the visit of Companion Voices' founder, Judith Silver, who will share this gentle approach and teach a number of songs from around the world. New people are welcome!
To get your questions answered and to find out more, email Valerie at bristol@companionvoices.org. Several sample songs are on the website's homepage, as is our compassionate, non-religious approach. www.companionvoices.org