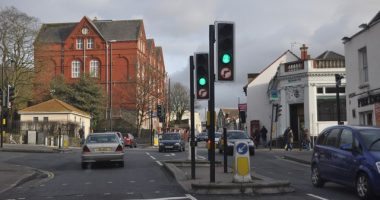 Ending pedestrian deaths on Bristol's roads
17/11/22
19:00 - 20:30
FREE
More details: https://www.bristolhealthpartners.org.uk/events/ending-pedestrian-deaths-on-bristols-roads/
---
In 2015 Bristol City Council became one of the first UK local authorities to publish a Safe Systems Road Safety Plan with the ambition of ending deaths and life-changing injuries on the roads. Professor Adrian Davis was then the public health consultant embedded into Bristol City Council who co-wrote that Plan. In 2018, the One City Plan included a target for ending deaths and life-changing injuries by 2040. Meeting the target won't be possible without city-wide action. Earlier in 2022, Adrian researched how the city of Bristol (not just the Council) can get on track with making the 2040 target a reality.
At this event, Adrian will present on that report alongside a colleague from one of Bristol's NHS Major Trauma Teams on the reality of life-changing injuries for those who survive major trauma on our roads. We will also hear from a victim support group on the importance of reducing road danger injuries and the repercussions of daily road traffic on families and communities.
Speakers
Kate Uzzell, South West Co-ordinator of Road Peace
Nicholas Crease, Major Trauma Practitioner, Southmead Hospital, North Bristol NHS Trust
Professor Adrian Davis, SHINE HIT, Bristol Health Partners
This event is hosted by Bristol Health Partners and is a free event open to the public.