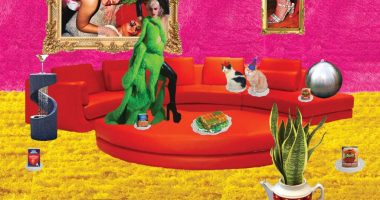 Exhibition | UWE Bristol Graduate Showcase: Moving Image showreel
25/06/21 - 04/07/21
11:00 - 18:00
More details: https://arnolfini.org.uk/whatson/uwe-moving-image-showreel/
---
Arnolfini presents moving-image work from exceptional UWE Bristol 2021 graduates and 2020 alumni of more than 20 courses.
Their creative force is fierce. Their work investigates themes such as activism, beauty, diversity, equity, feminism, gender, heritage, politics, resilience, sustainability and satire. Their work will inspire and confront you.
UWE graduates use innovative techniques, materials, language, discourse and capabilities to explore and challenge convention. They may disrupt your world view, prompt you to think, imagine and smile.
And what unites this showreel? It represents the next generation of innovative creative professionals, taking bold steps to launch themselves in unprecedented times. The showreel also includes a slideshow of Graduate Exhibition prints from Spike Island (16-27 June).
Alongside these physical events is UWE Bristol's Showcase, a digital platform displaying the works of more than 700 recent graduates and alumni. Built in collaboration with Rhombus Studio, the site offers graduates the opportunity to share their practice with a global audiences.
Enjoy the films – and a glimpse of the future.
Running time: 3 hours