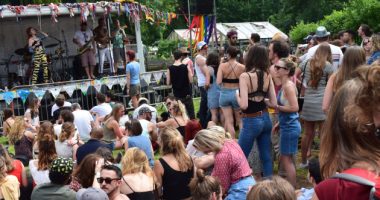 Farm Fair 2023
More details: https://buytickets.at/stwerburghscityfarm/941825
---
We are so excited about the return of our annual Farm Fair for the first time since 2019! As our biggest event of the year, the Farm Fair brings thousands of visitors to the St Werburghs and the Farm to enjoy delicious food, live entertainment, and our wonderful green spaces.
The fair is a fundraising event raising vital funds that will enable us to maintain and increase our community support services and ensure we can provide support to those who need it most. It will also allow us to invest in our sites and social enterprises to ensure that we can continue supporting our community into the future.
Line-up and more info coming soon!