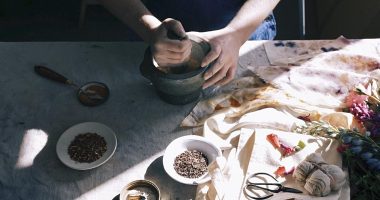 Fast Fashion and Greening Your Textiles: Free webinar
26/11/20
19:30 - 20:30
FREE
More details: https://www.cliftonclimateaction.org/events.html
---
Most clothes that get thrown away in this country are non-biodegradable, man-made fibres and dyes which are highly toxic and environmentally hazardous for land and sea.
And every week 11 million items of UK clothing go to landfill. The consequences of this are worse than most people realise. How can we change?
Come and hear Babs Behan of Bristol Cloth about the problems caused by our current textiles, and what individuals need to do when making their clothing choices; and Jenny Foster of the Global Goals Centre, who is working to engage young people about fast fashion. Both speakers will answer all of your questions.
This event is hosted by Clifton Climate Action and the Bishopston, Cotham and Redland Energy Group via Zoom. Please reserve a free ticket to gain access to the Zoom link.