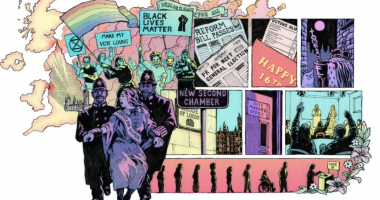 Festival of Ideas: Bristol Decides 2021
23/04/21
19:15 - 21:00
FREE
More details: https://www.crowdcast.io/e/bristoldecides21/register?utm_source=profile&utm_medium=profile_web&utm_campaign=profile&fbclid=IwAR3vwlNysNUCPdr0LNUCPVQ0m8nlUMQaOKefe_MjDJZpYjOeXjwQWOJQrAY
---
Image: Willem Hampson
Bristol decides its next elected mayor on Thursday 6 May 2021. 
In this special mayoral election debate, we bring together the candidates to debate their ideas for the city; what they will do to build a better Bristol; why they want to be mayor; and ask how their work will solve the great challenges the city faces and take most advantage of the opportunities ahead. Joining the debate are: Caroline Gooch (Liberal Democrats); Sandy Hore-Ruthven (Green Party); Marvin Rees (Labour Party) and Alastair Watson (Conservative Party).
This event is part of our 2021 Festival of Ideas series on democracy and freedom of expression. We're committed to looking at solutions to the great challenges that face us – what individuals, leaders, mayors, councils, governments, cities, communities, nations and more can do to support, strengthen and extend democracy and freedom of expression. This includes: programmes of work on the future of democracy, May elections, the monarchy, constitutions, English devolution, House of Lords reform, votes at 16; work exploring freedom of expression through the year; and democracy and cities in Festival of the Future City (20-21 October).
We are working with English PEN, Prospect Magazine, the Observer and other partners on this initiative. More events will be launched soon.