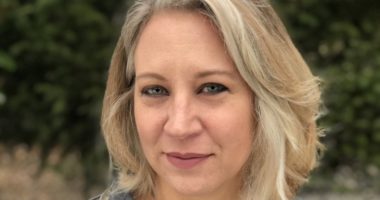 Festival of Ideas: No Visible Bruises
30/06/20
17:00 - 17:45
Free
More details: https://www.crowdcast.io/e/d3imroar
---
An average of 137 women are killed by familial violence across the globe every day. In the UK alone, two women die each week at the hands of their partners, and in the US domestic violence homicides have risen by 32 per cent since 2017. The WHO deems it a 'global epidemic'. Yet public understanding of this urgent problem remains catastrophically low.
Journalist Rachel Louise Snyder was no exception. Despite years of experience reporting on international conflicts, when it came to violence in the domestic sphere, she believed all the common assumptions: that it was a fate for the unlucky few, a matter of bad choices and cruel environments. That if things were dire enough, victims would leave. That violence inside the home was private. And, perhaps most of all, that unless you stand at the receiving end of a punch, it has nothing to do with you.
All this changed when Snyder began talking to the victims and perpetrators whose stories she tells now. Fearlessly reporting from the frontlines of the epidemic, she interviewed men who have murdered their families, women who have nearly been murdered, and people who have grown up besieged by familial aggression. She talked to experts in violence prevention and law enforcement, revealing how domestic abuse has its roots in our education, economic, health, and justice systems, and how by tackling these origins we can render it preventable.
This is the first in a series of events run by Festival of Ideas, Bristol City Office and Bristol Women's Literature Festival exploring the impact of Covid-19 on women.