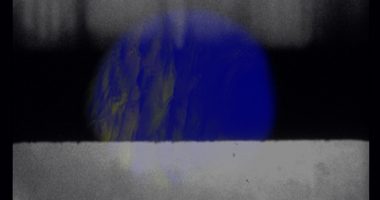 Film Screening: Laura Phillips, Beneath The Mead: cigar.lend.shave
03/12/20 - 31/12/20
12:00 - 23:55
FREE
More details: https://www.spikeisland.org.uk/programme/events/film-screening-laura-phillips/
---
From Thursday 3 to Thursday 31 December 2020, Spike Island is streaming Beneath The Mead: cigar.lend.shave (2020) a newly commissioned film by artist Laura Phillips.
Beneath The Mead: cigar.lend.shave (2020) is a speculative portrait of a place in North Bristol called Pen Park Hole. The site was discovered accidentally in the 17th century and first explored in 1669 by Captain Sturmy, a renowned mariner and navigator. By the early 1990s surveyors had mapped the cave's many chambers and discovered impressive examples of dogtooth spar, a mineral deposit that is found in limestone caves, consisting of very large calcite crystals resembling dogs' teeth. The entrance to the cave is adjacent to the Southmead housing estate and the site was subject to planning permission for residential homes but this was thwarted in August 2016 when its geological origins and cave invertebrate community (including the cave shrimp Niphargus) led to its designation as a Site of Special Scientific Interest.
As in the pastime of caving, Beneath The Mead: cigar.lend.shave channels the intense curiosity to seek out what lies beneath the land we occupy. Combining the real and the imaginary – conversations with local residents are layered with speculative ideas about an imagined landscape – Phillips' film questions what is known about this specific site and ideas of locality and home.