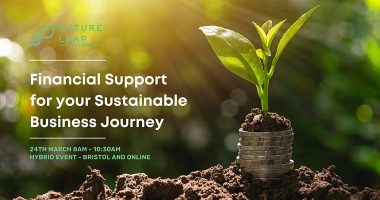 Financial Support for Your Sustainable Business Journey
24/03/22
08:00 - 10:30
£0-25
More details: https://www.eventbrite.co.uk/e/financial-support-for-your-sustainable-business-journey-tickets-228270582457
---
Join us to discuss the funding and support available for your business going green. Free to Future Leap members & open to all.
About this event
Sustainability is now on the agenda for all businesses as tackling the climate crisis and working towards a net zero economy are increasingly pressing issues.
From SMEs to corporations, business leaders are placing sustainability as a strong priority.
Inevitably for many businesses, sustainability measures may incur extra costs in the short-term. With the added pressure of politics and the pandemic, most businesses want to be more sustainable but are struggling financially to take the jump.
So join us for this hybrid morning event to find out more about the available grants, loans and support to help your business become sustainable and thriving.
More speakers and information to be announced.
Future Leap offers a spacious, covid-compliant event space with MHVR air conditioning units which take out old air and bring new air in. We also have reduced our capacity so you can be mindful of each other's space. We ask all physical attendees to take a lateral flow test before arriving.
If you purchase a ticket to this event and it moves online-only due to covid-19, you will be welcome to a full refund, a partial refund and online attendance, or a ticket swap at your discretion.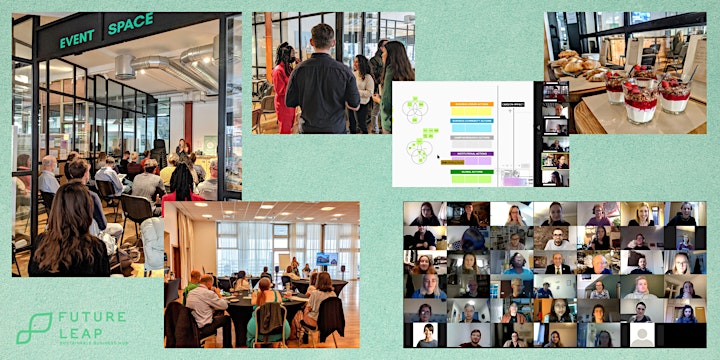 Agenda
08:00 – 08:20 – Registration, Breakfast and Networking [Plus Virtual Attendees Networking Session]
08:20 – 08:30 – Introduction by Future Leap
08:30 – 08:40 – Joe McWilliam, Granted Consultancy
08:40 – 08:50 – Q&A
08:50 – 09:00 – Bristol City Council (Clean Air Zone Team)
09:00 – 09:10 – Q&A
09:10 – 09:20 – Speaker 3 TBA
09:20 – 09:30 – Q&A
09:30 – 09:40 – Speaker 4 TBA
09:40 – 09:50 – Q&A
09:50 – 09:55 – 60 Second Pitches
09:55 – 10:00 – Close
10:00– 10:30 – Optional Networking & Tea/Coffee [Virtual Attendees Networking Session till 10:15]
—————————-