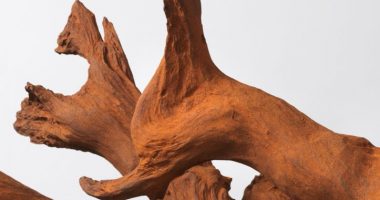 Forest: Wake this Ground
09/07/22 - 02/10/22
11:00 - 18:00
FREE
More details: https://arnolfini.org.uk/whatson/forestwakethisground/
---
'The word for world is forest' (Ursula K. Le Guin)
Arnolfini invites you to explore the many interconnected layers existing above and below the forest floor with Forest: Wake this Ground, an immersive exhibition of sensory delights from a group of international and intergenerational artists, writers, filmmakers and composers.
Humans have long conjured stories and passed-on myths of the forest, creating their own language of words, materials, and process, through which a relationship with the forest is forged.
The works in Forest: Wake this Ground recycle, reuse, and repurpose these resources to gently salute the enduring rhythms of nature and examine the impact of man and meteorology. At the heart of this exhibition is the act of exchange, collaboration and communication.
Forest: Wake this Ground creates new connections between each work, which dig deep and peer above, re-establishing strong roots and sowing new seeds, reminding us of both the forests' ancient past and its fragile future.
A wider public programme will includes live performance, film, family events and creative workshops held throughout the Summer and Autumn at Arnolfini. Details to follow soon.
Forest: Wake this Ground also marks the start of Arnolfini's renewed approach to sustainable practice that will see an increased focus across all our activities and the implementation of a new sustainable action plan. We look forward to sharing our work with you as a core part of our programme.