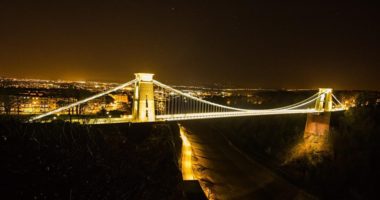 Free Online Talk: Light Pollution and Biodiversity
22/10/20
19:30 - 21:00
FREE
More details: https://www.eventbrite.com/e/free-online-talk-light-pollution-and-biodiversity-tickets-113789304874
---
Our cities are beacons of light – all night. Does it matter? What's the impact on our insects, other wildlife and our own health?
Bristol has just declared an ecological emergency – could cutting our light pollution help?
Sophie Spencer from CPRE Avonside, The countryside charity, will be talking about CPRE's campaign to cut light pollution locally and across the country and explaining what we can all do to help. We will also hear from Bob Mizon MBE, a light pollution campaigner and member of the British Astronomical Association. Bob is the co-ordinator of the British Astronomical Association's Commission for Dark Skies, which aims to turn back the tide of light pollution that has seriously affected our view of the stars over the last fifty years.
This event is hosted by Clifton Climate Action and the Bishopston, Cotham and Redland Energy Group via Zoom. The link to join the meeting will be emailed out several times in advance of the event.