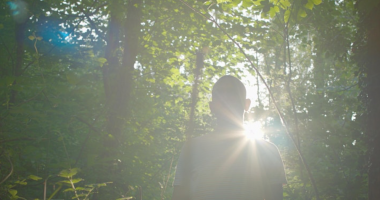 FROM THE BLACK EARTH: Premier Screening
16/12/21
18:15 - 21:00
£7
More details: https://www.eventbrite.co.uk/e/from-the-black-earth-premier-screening-tickets-215249425827
---
Please join Cables and Camera and Three Hares Farm for the premier screening of a new documentary. The evening will include:
Screening of the film
Q and A with the film makers and contributors to the documentary
Food (included in ticket price)
Bar
From the Black Earth
From the Black Earth is a collaboration between Bristol based film makers Bashart Malik and Gary Thompson of Cables and Cameras,and a local farmer Humphrey Lloyd. Employing both lucid speakers and poetic camera work, the film poses stark questions such as; why does food poverty exist in a nation of plenty, and why are people of colour so under represented not only in our countryside and farms, but in the environmental movement more broadly? By giving a platform to people of colour who are connecting with nature and working the land, this short documentary starts to unpick these questions…
If you are feeling ill or have been in contact with anyone with covid, in the interests of everyone's safety please stay at home. Thanks very much.