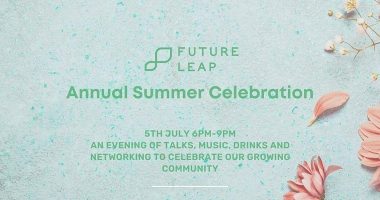 Future Leap's Annual Summer Celebration
05/07/22
18:00 - 21:00
£0-24
More details: https://www.eventbrite.co.uk/e/future-leaps-annual-summer-celebration-tickets-315215326527
---
An evening of talks, music, drinks and networking to celebrate our growing sustainable community.
About this event
Join Future Leap for our annual evening event to celebrate our growing community and announce updates on our sustainability journey.
Expect talks, canapes, drinks and music throughout the entire Future Leap site on Gloucester Road with ample opportunity for relaxed networking and collaboration.
More information to be announced.
Future Leap offers a spacious, covid-compliant event space with MHVR air conditioning units which take out old air and bring new air in. We also have reduced our capacity so you can be mindful of each other's space. We ask all physical attendees to take a lateral flow test before arriving.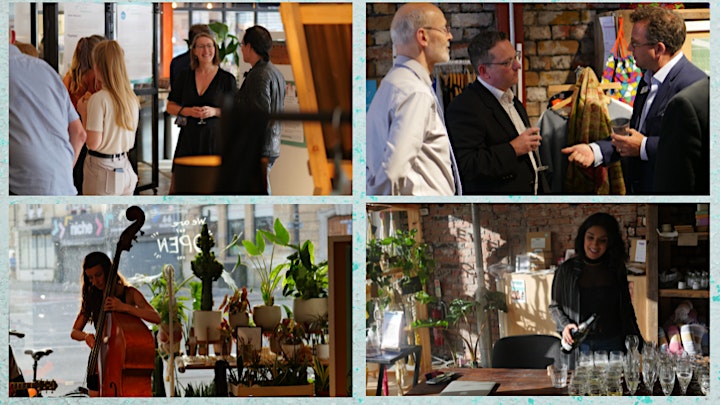 Agenda
18:00 – 18:20: Registration, Drinks, Canapes, Networking, Music [Virtual Attendee Networking Included]
18:20 – 18:30: Welcome and Overview of the Past 12 Months
18:30 – 18:40: Network Member Case Studies
18:40 – 18:50: Carbon Neutrality Update
18:50 – 19:00: B Corp Update
19:00 – 19:10: Sustainability Charter and Future Plans
19:10 – 19:30: Q&A
19:30 – 19:35: 60 Second Pitches
19:35 – 19:45: Close
Physical Attendees only:
19:45 – 21:00: Networking, Music, Drinks, Canapes
—————————-
Want to Know More?
If you would like to join our sustainable business community please get in touch via info@futureleap.co.uk or sign up easily here.
Follow the Future Leap Network on Facebook, Twitter, Instagram & Linkedin
Never miss what's next in sustainability by signing up to our monthly newsletter HERE
Opportunities, Suggestions and Conditions
Physical Attendees: It is important we look after each other and keep safe. We recommend all attendees take a lateral flow test prior to arrival. Please do not attend if you have any covid symptoms or are having to self isolate. Physical attendees must adhere to all safety guidelines sent in advance of the event.
Most of our events are available on demand here, however this does not include opportunities to network, take part in the discussions or do a 60 second pitch!
We will share your name, job title & company with the other event attendees for this event only. If you don't want this information to be shared please let us know when you have purchased your ticket.
We take photos at our events for marketing purposes, if you don't want your picture taken please let us know in advance.
We record some of our events for marketing purposes, if you don't want to be in the recording please let us know in advance.
We have included a £1 carbon offsetting fee to all event tickets in our commitment to being carbon neutral in our operations. You can find out about our chosen charity here.
Please let us know at least one week in advance if you require closed captions or have any other accessibility needs.
If you require a complimentary carers/assistant ticket, please email events@futureleap.co.uk at least one week in advance and we will be happy to support you!