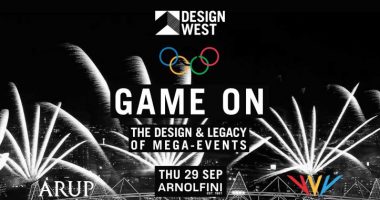 Game On: The Design & Legacy of Mega Events Talk
29/09/22
18:30 - 20:00
Tickets are available at £12 for standard. £10 for concession. £5 for UWE Students.
More details: https://arnolfini.org.uk/whatson/thedesignlegacyofmegaevents/
---
What can Olympic, Commonwealth & other major events do for a city?
How do we harness this once in a lifetime investment in infrastructure to transform neglected areas of cities, create opportunities for people as well as place?
From cultural, social, political & economic development, major games are tools for cities to display their unique qualities on the world stage.
Long after the closing ceremony, what are the lasting effects?
Join us for an evening exploring the urban legacies of mega-events.