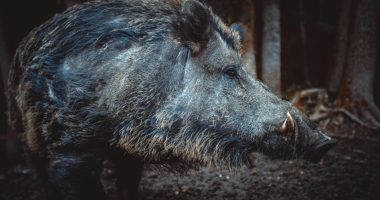 Greek Myths Retold: Atalanta
More details: https://www.headfirstbristol.co.uk/#date=2023-07-13&event_id=89918
---
A girl raised by a bear, Centaurs intent on rape, maniacal kings, troublesome boars and bitterly feuding deities contrive the bloodiest race ever to stain the soil of Arcady.
Audaciously reshuffling epic Greek Mythology, Ben Haggarty brings to the stage a fierce tale of a remarkable virgin hunter and devotee of Artemis who sure as hell doesn't want to have anything to do with men.
Here the veneers of classical civilisation are stripped away and the truly awesome implications of the tales are made, sometimes unbearably, clear. Spend a moonlit night in the company of wild women, cocksure warriors and gods unleashed.
'A FRESH DOSE OF MAGIC THAT YOU NEED IN YOUR LIFE' Everything Theatre
'BLOODY BRILLIANT' Time Out
'A TOUR-DE-FORCE OF STORYTELLING' Remote Goat