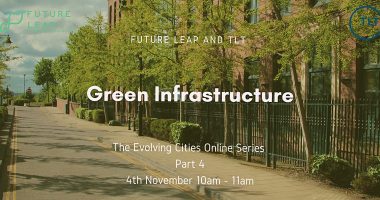 Green Infrastructure (Evolving Cities Series Part 4)
04/11/21
10:00 - 11:00
0-10.18
More details: https://www.eventbrite.co.uk/e/green-infrastructure-evolving-cities-series-part-4-tickets-141696264341
---
Welcome to our "Evolving Cities" series of power-hour online discussions, kindly sponsored by Network members TLT.
*This event is free for Future Leap members and coworkers!
Greener cities need to be underpinned by green infrastructure; transport, connectivity, biodiversity, heating and so much more plays an essential role in this future.
How can green infrastructure (GI) benefit biodiversity?
What examples of GI can be seen in other cities?
How can active and electric transport infrastructure be accessible for all?
Celebrating the 26th UN Climate Change Conference of the Parties (COP26), this hour session will look at how to accelerate the development of green technology and infrastructure, what needs to be done from a planning, financing and regulatory point of view, and how keeping connected in a sustainable manner will underpin our future cities.
We are excited to hold this Evolving Cities online series in partnership with Network members TLT. We are welcoming TLT, Sustrans, Stantec and Bristol City Council to speak at this event.
Expect informative talks, valuable networking opportunities and inspiring discussions to further support your ability to discover, collaborate and innovate.
Evolving Cities Series:
• 6th May –Green Financing for Greener Cities
• 3rd June – Working Together: Businesses and Communities
• 7th October – Repurposing Our City Centres
• 4th November – Green Infrastructure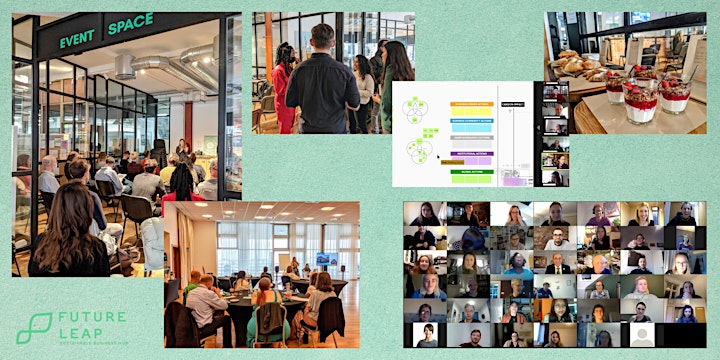 Agenda
10:00 – 10:15 – Welcome and Networking
10:15 – 10:20 – Introduction from Future Leap
10:20 – 10:25 – Welcome and Meet The Speakers
10:25 – 10:30 – Opening Comments from TLT
10:30 – 10:55 – Panel Q&A
10:55 – 11:00 – Closing Remarks from the panel
Meet The Speakers!
Matthew Grimwood, Partner, TLT LLP
Matt specialises in the property aspects of clean energy transactions and has acted for developers and funders in connection with several hundred solar, battery storage, wind energy from waste, biomass, hydro and other renewable energy projects.
Matt has also been a leading figure in multi-technology projects within the UK (including EVCI) and acted on the world's first electric forecourt in Braintree, Essex.
Jon Usher is Head of Partnerships at Sustrans, the Bristol based charity that makes it easier for people to walk and cycle. With over 15 years' experience of sustainable transport development in the West of England, Jon is an expert in transport policy in the area. Jon is a member of the Bristol One City Transport Board, and non-exec Director of Bristol Green Capital Partnership. He has led national programmes for the Department for Transport and delivered £multi-million projects that make it easier for people to walk and cycle.
James Sterling, Bristol City Council
James heads up the Communications, Engagement and Partnerships workstream for Bristol City Council's Energy Service. He's worked on some key sustainability projects including European Green Capital, Bristol Community Energy Fund and more recently on Bristol's pioneering new City Leap initiative – aiming to attract £1bn investment to transform the local energy system.With a strong background in communications and an unmatched passion for sustainability, James has been an instrumental champion for his city's green efforts over the years, ensuring collective action to keep Bristol on track to be the UK's first carbon neutral city.
Georgina Knibbs, Principal Ecologist, StantecGeorgina is a full time Ecologist with 9 years experience in Ecological Consultancy. She is an associate member of Chartered Institute of Ecology and Environmental Management (ACIEEM), and has experience in Biodiversity Net Gain and Offsetting. Georgie has completed recent project work on Green Infrastructure Audits and SINC Reviews, and has extensive expertise in urban ecology, habitat management and enhancement.