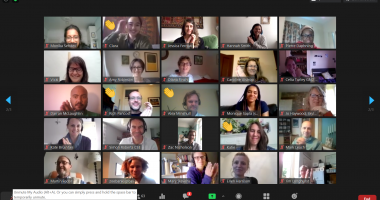 Green Mingle – March 2021
Activism
Local Democracy public meetings
04/03/21
17:30 - 19:00
FREE
More details: https://www.eventbrite.co.uk/e/online-green-mingle-march-2021-tickets-138238381721
---
The Green Mingle is Bristol Green Capital Partnership's monthly networking event, offering anyone interested or working in sustainability the opportunity to meet in an informal setting, make connections, share ideas and learn about innovative projects and initiatives in Bristol.
Although we are unable to meet in person at this time, we think it is more important than ever to stay connected, to be able to share our thoughts and ideas, and keep informed with what's happening in the city.
It's free to attend but please reserve a space and we will send you the link to join on the day. You will need to download Zoom onto your computer or phone to join, which is free.
We hope you will join us!