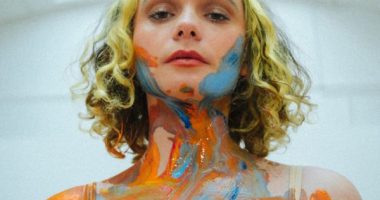 Holysseus Fly at The Exchange
More details: https://linktr.ee/holysseusfly
---
After her sold-out Bristol headline at The Crofter's Rights, Holysseus Fly returns to the hometown stage for the release of her debut EP, 'Birthpool'.
Vocalist, co-writer and pianist with critically acclaimed collective, Ishmael Ensemble, Holysseus Fly has already made a powerful impression as a solo artist. Her debut single and 'Bloom' B-side, 'Marigold', which details her struggle and triumph in finding a new creative identity after surviving cancer, secured early tastemaker support from Annie Mac on her Chill Playlist and was Jamz Supernova's 'Hit Reset Track of the Day' on 6 Music.
With follow-up single 'Within The Water' (seen discussing on ITV News) winning support from Tom Robinson's BBC Introducing Mixtape, as well as an audio walk feature on BBC 6 Music with Chris Hawkins, not to mention a sell-out first headline shows in Bristol and London at the end of last year, Holysseus Fly's solo venture is blossoming at an impressive rate.
The first song written for her debut EP, 'Bloom' sees Holysseus Fly taking ownership of her own creativity. Feeling a pressure in lockdown to write again after recovering from treatment for breast cancer, Holysseus sings 'I'll bloom when I choose to', a statement of determination to create for only herself. Powerfully brought to life with a video shot by director Jack Lilley after her double mastectomy surgery, Holysseus Fly challenges negative perceptions of herself, taking ownership of her narrative, claiming her space and adorning her new body in paint like a living work of art. Sentiments are echoed sonically as 'Bloom' progresses from a skeletal beat through to a deep, harmonically-rich drop, driven by Holysseus Fly's captivating vocal, encompassing both strength and beautiful vulnerability.
'Bloom' is a remarkable window into what this stand-out artist has to offer, its breathtaking beauty will be available to all on 7th July and her debut EP 'Birthpool' follows later in the year on 3rd November when Holysseus Fly will also be embarking on a UK Tour.