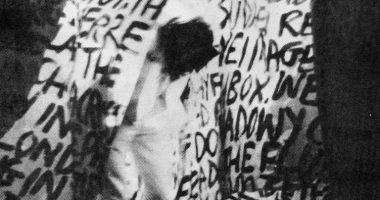 Ian Breakwell
01/01/70 - 10/04/70
11:00 - 18:00
FREE
More details: https://arnolfini.org.uk/whatson/ian-breakwell/
---
Ian Breakwell was a unique figure in the development of art in the UK through the latter part of the twentieth century.
Born into a working-class family in Derbyshire in 1943, Ian Breakwell drew on a range of cultural influences, including vaudeville and variety acts (he had performed as a stage magician as a child), as well as conceptual art practices. His work was created through a range of media, including performance, film, television broadcasts, and writing, as well as painting, collage and drawing. Running through it all is a recurrent focus on everyday life, approached through overlooked, humorous or surreal perspectives.
Breakwell studied at the West of England College of Art in Bristol and curated at the Bristol Arts Centre in the 1970s. His work was shown by Arnolfini on a number of occasions through the 1970s and 80s, in both solo and group exhibitions, including a piece created for the digital newscaster outside the Hippodrome in 1977.
He was a member of the Artists Placement Group, the pioneering organisation which sought to place artists in government, corporate and industrial organisations – Breakwell's projects included roles at the Department for Health and Broadmoor Psychiatric Hospital. Later residencies would include positions at Kings College, Cambridge, and Durham Cathedral. He died of cancer in 2005.
The exhibition will include pieces created while Breakwell was resident in Bristol, accompanied by screenings of his moving image work and responses by artists working in Bristol today.
Presented in association with Anthony Reynolds Gallery.