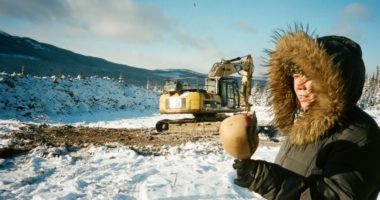 INVASION Watch Party hosted by Bristol Utopian Book Collective
07/09/20
20:30 - 21:45
FREE
More details: https://www.facebook.com/events/677490576178067
---
*ONLINE EVENT*
First event in our 'Utopia and Colonialism' programme. Open to all.
INVASION online screening. Documentary (18 mins) about the Wet'suwet'en Nation standing up to the Canadian government and corporations who continue colonial violence against Indigenous people.
Introductory talk by convener of the Utopian Book Collective, Sheryl M. Medlicott.
Followed by open discussion.
To join see meeting links here: https://www.facebook.com/events/677490576178067
Non-Facebook users DM @bookutopian on Twitter