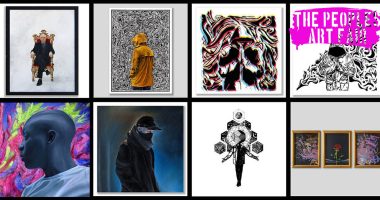 Is Artificial Intelligence (AI) Destroying Human Creativity?
03/04/23
18:30 - 20:00
£6
More details: https://prsc.org.uk/event/paf-ai-workshop-apr23/
---
Join interdisciplinary artist, educator and founder of the interdisciplinary education start-up MoSAIC, Gaz Lawrence for a thought-provoking workshop and discussion on the topic of Artificial Intelligence (AI) and its impact on human creativity. This event invites participants to engage in an interactive exploration of the use of AI in visual art, led by Lawrence who himself combines science, tech and fine art to create innovative ways of perceiving the world around us.
Throughout this workshop, you'll delve into the complex relationship between AI and creativity, examining the ways in which machine learning both replicates and challenges human biases. Lawrence will share insights into his own artistic and educational practice, showcasing how AI can be used as a tool to augment our own creativity.
Through collaborative activities and group discussions, participants will gain a deeper understanding of the potential benefits and drawbacks of using AI in the creative process, while considering the implications of this rapidly evolving technology in the broader context of art and education.
This is a unique opportunity to engage in a stimulating conversation about the future of tech in the arts and education, and to explore the intersection between creativity, technology, and human expression. Don't miss out on this exciting event!